Pet Transport Agency Complaints & Reviews - Scam

Pet Transport Agency Contacts & Informations

Pet Transport Agency

Scam

Complaint Rating:

Contact information:
Pet Transport Agency


Cameroon




I received an email from a woman claiming to live in the Yukon. She said she had 2 Chihuahua puppies that she was wanting to get rid of. So i seen some pictures and chose the one i wanted. She said she would go to the transporting agency and register the dog. She said it would be 150$ to ship him to my door but because i wanted them to hold him for a few days i would have to pay 50$ to cover his food while they had him. So i received an email from pet_air_transport_agency@hotmail.com saying :

"This shipping and home delivery will cost $150 and the feeding fee of $50 has to be paid now therefore the payment required from you on satuday is $100 fore delivery of your puppy .
In this regard, we wish to inform you that, due to high amount of abuse, we have canceled our on line payment method, and all payments below $1500 are now done via WESTERN UNION directly to our International Affairs Wire transfer agency in British-Cameroon and the MTCN < Reference Number >email to us immediately payment is done for confirmation."

So i did just that and went and sent the 50$ to cameroon via wester union. I then sent the MTCN number and they replied, thank you your payment has been confirmed, and we shall be waiting for you to notify us on saturday for the delivery of your puppy. I then responded, shouldnt you be telling me when you will be dropping him off ? and they responded we will drop him off at 10am on saturday. I really now think that this is a scam and that i will not be getting my puppy on saturday, ...please be where of people out there like this. i should have not been so trusting. but i was and now i pay for it !!

Comments
Cameroon
Pets & Animals

More Pet Transport Agency complaints






Comments

Sort by: Date | Rating

Of course it's a scam, have you been living in a cave for the past 10 years? I think the the #1 safety rule is don't drive with your eyes closed, but only slightly behind that at #2 is never send money via western union to someone you don't know, especially if it's outside the united states, and DEFINITELY not if it's going to Africa.

Be aware of pets advertisement that usually post it in the free website and once u asking on the ads, he/she will reply to your email and give some information/email like this:
"
From: Karren Bossche
To: xxxxxxxxx
Sent: Sun, April 3, 2011 11:55:19 PM
Subject: Re: Persian Kitten

Hello,

Thanks for the mail and interest you have for this Kitten. She is a pure breed Persian Kitten. She is 12 Weeks old and is very caring. She is well trained.

She has got skills that are unbelievable. She loves kids and other household kids. She is full with others.

Her Information is as follows:

Name : ... Lizzy

Gender : ... Female

Breed : ... Persian Kitten.

Registered : ... AKC, NKC, KUSA etc.

Health Condition : ... Excellent.


She is vet checked and is vaccinated. She is dewormed and is free from disease. She is Micro chipped and is healthy. I just also relocated over to Singapore.

I will also like to know more about your family :

Are you married ?
Do you have Kids ?
If yes, do they love Persian Kittens ?
Do you have a back yard where she can play ?
Where are you located at?

Well as soon as i have the answers to this my questions then we can proceed. I am willing to give her to a home that will take good care of her.

Thanks and waiting.
"

then we will reply...
this is where we can see the scam and they try to make us pay.. normally we will ask then what agency they want to use, once we know.. if we say we will call and ask them yourself, they will give an excuses..many of excuses... beware of it. 1 more thing, if they said this is the first time they sending the pets, how they know the prices within the same day...they should ask us to wait so that they can check it first.. not immediately told us the price...

this is what they reply... scam email
"
----- Forwarded Message ----
From: Karren Bossche
To: xxxxxxxxx
Sent: Mon, April 4, 2011 6:42:40 AM
Subject: Re: Persian Kitten

Hi,

Thanks for the mail and understanding. Well I'm glad to hear that your house is full of animal lovers and I really know that Lizzy will be well cared for. Well I am currently in the Malaysia and she is here with me and i can have her transported to you. It will cost you 300 MYR. So if you're willing to pay 300MYR, then I'll need the following so i can take her to the pet transport office tomorrow and register her for the next available flight. The information the Agency will need will be as follows:

Your full name ...
Home Address ...
Postcode Area ...
Telephone ...

Once I have this information, I will begin preparation to take Lizzy to the agency in the morning tomorrow and register her. All you are going do is to pay the 300 MYR to the agency OK. She also Has her Kitten passport and she has been vaccinated and dewormed, micro chipped. She will come along with the following:

- Transfer of ownership form of a certificate that I do.
- Food menu.
- Kitten passport
- Toys.
- Cloths.
- Brush.
- Basket.

So I will wait for the information. Please I just hope i am giving her to the right hands.

Thanks and waiting.
"

I am so upset!
For three days now I have been talking to this so called nice lady, she said her daughter died and I felt so bad for her! Gross and disgusting! How could anyone be so sick! and lie about something like that.
It got as far as them calling me and asking me to send them money..
When I asked for the agency name he got upset with me.. you know what.. I was soo excited.. Losers!!! Seriously they should get a real job.
This is a picture of the cutest kitten ever they sent me.. who wouldn't want this? And to think... the trouble they went through to set this all up! Again, I'll say it... LOSERS!!!

This is an email I got when I wanted a husky puppy:
On Feb 2, 2013, at 10:03 PM, :
Hello,
Thanks for the mail and your interest towards our Baby, We have 5 of them by name Arron, Justin, Lady B, Milo and Tracey.They are still available to any family prepare to provide them with enough care and love, where they will be well spoiled with all their need, They are 11weeks old, weight 1.4LBS and will be 35-60LBS at full-grown. They are champion bloodline, registered AKC, vet check, updated in all shots. Well-tamed and potty trained, good associate of kids and other house hold pets also very Energetic and eager to learn.They are intelligent, independent and courageous. Quick to determine where they fits in a household's "pack." Good companionship and friendly towards new people. To begin we shall like to know more about you.

1-Are you a breeder?
2 -Are you familiar with Siberian husky Puppy?
3 -Do you have kids?
4 -Do you have a Vet Doctor?
5 -How Old are You?
6-What is your occupation?
7 -Give us a Brief Description about your Environment?
8 -Were exactly are you located?
9 -Can I have your Phone Number to call you?
10-How soon do you one the puppies


Sorry for all this Questions (we mean not to offend you) but just that we really need a loving and caring home for this puppy because we just relocated. We are presently in New York we will be very much happy given them out for adoption as soon as possible to reduce our work load.This is due to are son because he is allergic and we need the best place for are puppies since we are to busy and we need some one that can take good care of them. We are looking for reasonable, knowledgeable and cautious person who can offer them tenderness, nursery with lots of love kisses and hugs to pay just a Re-homing and transportation fee of $190 for one and $950 for all . We are not out to make money from them since they where just like our own children and has been our perfect companion, our main concern is to give them the best they ever want. all we will like to here from you is to Promise us that you would shower them with lots of TLC .And we would never like that our babies should end up in a shelter or rescue., feel free to mail us. If you are willing to get them, please e-mail ASAP so that we shall stop all other contacts .If you have any more questions to ask we will answer you truthfully and faithfully and if you need any resend pic do not hesitated to ask .
Thanks
May God Bless You

then I was told to send a western union $190 wired to some place in Cameroon. These crooks know how to feed off of the innocent. Please do not deal with these losers!

By the way, when I told them that I wanted to ship the puppy via American Airlines and have a friend look at the dog, they never responded to me again.



Videos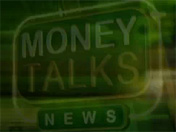 Latest Groups
Today's Mess-Up Photo