OurGV Complaints & Reviews - Good For Nothing

OurGV Contacts & Informations

OurGV

Good For Nothing

Complaint Rating:

Contact information:
OurGV


United States


OurGV.com


I got a call from Merita and she tried to make me join ourgv.com

she called several times and asked me to see some senseless videos.

she managed to get my debit card number and charged me $25 for nothing.

After months, I got to know that they are charging $30 everymonth from my account for website maintenace.

I fought a lot to get my 3 monts charges but I couldn't get back my $55 ( $25 + one month fee).

This is same like Quixtar.

This is more a feedback than a compaint.

Thanks

Comments
United States
Business & Finances





Comments

Sort by: Date | Rating

this is nothing like quixtar. i am a member of quixtar, do not buy things every month & do not get charged a penny.

I am actually a member of OurGV and I love it...I get to work from the comfort of my own home and on my own time. There is a $30 monthly hosting fee, but that covers the cost to maintain my website, and just my profit sharing check alone covers that fee. The videos on the website are not senseless...we are helping non-profits around the world raise the funds they need. There are some home based businesses that are good for nothing, but OurGV is not one of them. To find out which non-profits we are already helping, you can go to www.ourgvrewards.com :)

I have been with OurGV for over 6 years. The videos are very helpful and an excellent training tool. For what you receive for your $30.00 a month, it is well worth it!!! For $30.00, you receive the following: 5 trainings a week from the comfort of your home, a shopping call/overview from the comfort of your home, a Fast Start Training from the comfort of your home, a shopping mall, a toolbar, access to being put on a world wide map for more exposure, a website made just for Non-Profit Organizations. Go to www.ourgvrewards.com to see what Non-Profits and Website partners are using our tools!

it is easy to complain when you do not read instructions! I see great value in the total focus of this company. If you only did 1 hour of homework onstead of trying to derail hardworking business people with legitamate worthy enterprize thAat can truly help improve thinge all around you.

The Complaint above from Buddy234567 is not accurate. I have been in the company from day one over 7 plus years and I love Ourgv as a home business career for me and my family. I have earned income every week I put work into my business with my efforts for over 7 years. It is the Finest Home Business found on the Internet second to none. Ourgv has a Free option so anyone who ever invests in the business would need to study and work the business to earn results. Anyone can complain who does not put effort or work at any business, because its a True Business not a job work and personal growth are a must. Thank you. Mark

To the naysayer regarding OurGV.com, you couldn't be more wrong. I love this company and that I work from the comfort of my own home. I was laid off January of this year. I went on numerous job interview with companies offering me positions with pay cuts, some in excess of $15-$20, 000. By the beginning of March, I was almost ready to accept the latest offer when I received a call from an OurGV affiliate. I was skeptical at first, but I listened as she briefly explained what the company was about, it's goal, and how I could make money from home. I signed up for free, sat in on several training sessions, and decided I wanted in. I invested $500 in my own website. At first it was slow, but after about a month, the money started coming in. I am now averaging about $2, 000 per month, and I'm working from the comfort of my bedroom, or in my kitchen when I'm cooking dinner. OurGV.com is the best thing that has happened to me, with respect to earning income. I will NEVER work for Corporate America again. I would recommend OurGV.com to anyone who is fed up with the corporate rat race. I would suggest one thing: before starting, spend a few weeks listening to the training. The affiliates are experts in this type of marketing and there is so much to be learned. Try it!

It is not for everybody and if it is not for you then you should not go around dogging it. You had to have given your debit card, someone can not get it with out you giving it. You obviously did not want to put in the effort necessary to make it work for you. This is not a "sit on your rump and rake in the money scheme" You have to work and promote it. It is an INCREDIBLE concept to HELP Nonprofits and People. I Love This Company. They do not Pressure you at All!! It is up to you to make it work for you. You can even get started for FREE!!! There are people starting for free and making it!!!

I have been in the home business arena for 2 years now and I have been involved with alot of different companies in that small span of time. Most all the other companies out there are just product based. OurGv is 100's of 1000's of products. "Save Money Save The World" Is our motto and OurGV IS THE EASIEST home business I have seen. OurGV has the highest integrity I have seen and gies you the best chance for success. Buddy234567 I am sorry to say if you join any business and just don't do anything you will not succeed. You need to look in the mirror and say I don't like what I see and change things! Call Marita back and join the OurGV Movement you should still have your spot in the profit sharing! Good Luck!

Not A Scam - OurGV

Well I would have to say that this is by far the most legitimate way to work at home, I started with ourgv as a free affiliate, within a week after viewing the webinars i started as a preferred its only time until I invest in my New Family/business and become a coordinator.. way to go ourgv.com you are the best and i hope to see my life change from this as well as everyone elses. Save the world working for non-profit organizations. while making an income of your own! http://www.ourgvmall.com/Shopping/ShopMall.asp?SI=53225&SBI=0 -- Shop for a reason not for yourself, , like non-profit organizations ;) but dont forget to buy something nice for yourself every once in a while

I agree with the complaint. For one OURGV policies and procedures are too long and repetitive which from my experience as a network marketer it indicates there is something fishy about this opportunity.

Second there are way too many complaints on Google about this company so if you are about to join I suggest you keep digging through Google and do your diligence due.

Lastly make sure you understand your compensation plan. How much work you have to do before you can really start making any money.

well i was not convinced it is real easy to get one of their workers to say something good about the company it seems like a pyramid scam to me i have seen the website and it looks all legate but i have seen companies like this before and you end up giving them more money than you make for yourself and i know it says it is for non profit organizations. but that can be just a front i have dealt with fake companies before and i am still not convinced this one is real i mean no harm it is just from my past dealings that make me feel this way.

I joined ourgv in 2009 since then I have not failed to receive a weekly check.
This is the best business opportunity ever.
Get on board today. http://www.ourgv.com/tasgreatbizops

How does one gets his/her online store to be listed in OURGV shopping ? I see more than 1000 listings so I would like to know how is the process.
Regards.



Videos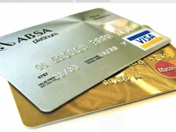 Latest Groups
Today's Mess-Up Photo