Netflix Complaints & Reviews - Billing Options

Netflix Contacts & Informations

Netflix

Billing Options

Complaint Rating:

Contact information:
Netflix inc


United States




Ive been a member of Netflix for about 5 years till now. I received an email notification telling me my automatic payment didnt go through and i need to update my payment option ( credit card).

I signed on to my account, entered my credit card information and submitted, came back declined. "reason" Netflix no longer accepts prepaid debit cards as payment. First, this is not a "debit card " rather, a credit card issued from my bank through Master Card.

I checked my credit card account to be sure i wasnt over my limit and i was well below it. Also, i do have a couple other cards issued through Visa, . Im not sure what constitutes a prepaid card vs debit. when i think of a prepaid card, i think of going to local Wal-Mart buying a gift card with a visa logo etc on it.

My Visa Debit card is issued through Social Security and the other card is a paypal master card i use for Ebay and it is directly linked to my checking account. Neither of these cards would work for the same reason, it states they are prepaid debit cards.

my second complaint is the fact that NO WHERE on Netflix's website to they have an email contact link to email there customer support or lodge a complaint. If they DO have one, its realy hidden well. I did call them after i couldnt find an email link and the rep was rather nice. but informed me he was sorry, but there is nothing he could do.

I informed him after 5 years, i wish to close my account. He didnt even try to save me as a costumer, just went ahead and closed my account.

This is what i hate about companies that start out small, they eventually get to a point where they are not hurting for money and want to put tougher rules in place, little do they know, it will harm them. Prior to me writing this i read other "news" website complaining about the same thing with netflix.

I realy enjoyed netflix..for the past year, the only thing i have been ordering is the tv series "star trek voyager" LOL ( im a trekee). I cannot find any other outlest that rent the episodes so im left in limbo now. No worries, Ill purchase the DVD's.

IM sure one day, when this becomes the demise of Netflix ( if it in fact does ), they will be emailing, calling, mailing x-members like myself appologizing for the errors of there ways and plead for us to come back..NOTTTTT.. I never EVER do. I let them know realy fast they had one chance to appease me as a customer, there loss!

Comments
United States
DVD Order & Rental





Comments

Sort by: Date | Rating

12-6-12 - "Houston we have a problem." Since September 2012 I have been getting this message. I've spoken - no lie - to 12 different front line customer service people AND THEIR MANAGERS.

"Contact your credit card company", they tell me. Its your card's fault. Turns out my credit card company's computer is down for maintenance at 3am - go figure. So is every other credit card system.

Netflix swears that their system will try 3 times to charge the card. But they cannot (WILL NOT) produce the logs showing the times the card was charged. They say the system doesn't keep track of the time.

HA! Tell that to the IRS when you try to tell them you have no audit trail.

Over and Over and Over Again, the same story. What's more, the front line as well as the managers kept talking over me when I'd try to ask for a solution. When asked what they do with others that have this same problem, they all categorically state - "You're the only one that has this problem".

So folks - they have "no plan". No alternate method for dealing with this. They put your card number in the queue with the rest and batch submit it.

THIS IS NOT A SOPHISTICATED COMPANY. This is company of parrot yokels that *cannot* think outside the box. Or won't.

Here's a partial list of front-line customer service people I've spoken to:
Ryon - New Orleans office
Aquia - Denver office - Manager Tommy
Sam - Dallas office - Manager Twana
Colton - Dallas office

All of these people simply state the obvious - "It's your problem, and there's nothing we can do about it." And they will ARGUE that point with you, saying the same thing over and over again.

In the not-so-distant future, this bright young man will drop Netflix and will in turn subscribe to Amazon.

Amazon at $79/yr. is only $6.58/mo. with more up-to-date, better quality movies for streaming, compared to $8.66 mo. for poor-quality movies nobody has heard of. Really, low-quality garbage.

AND - Amazon offers free two-day shipping, free Kindle books, on all their products to boot by subscribing to Amazon Prime.

It's time Netflix started paying attention to its base. Especially considering that BONE-HEAD move they made when they raised the price by 400% for their Streaming/DVD bundle, and lost over 800, 000 members. This is NOT a company that cares about its customers.

I'm pretty disgusted.

I had a low balance in my account, the Netflix pymt was rejected by my bank, I tried to get on Netflix and saw a message there was a problem with my account. I saw my balance was low in my account so put in enough money to cover for three days until payday, figuring I would authorize the netflix payment once my payroll posted. the next day, I got an email saying all was well again. I checked my bank and the charge went through. If there had not been enough money, I would have been charged 36.00. I thought I would call Netflix and tell them the problems they could be making with customers. The rep immediately was defensive and said loudly "mamme, you signed the agreement". She was so rude I had no choice but to cancel my account, which I did. I will be checking to make sure they do not ever charge me again.. I see that is another problem. heck, I was calling them to let them know how to provide better service.



Videos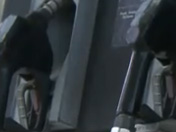 Latest Groups
Today's Mess-Up Photo