Nationstar Mortgage, Oregon Complaints & Reviews - Shady business practices

Nationstar Mortgage Contacts & Informations

Nationstar Mortgage

Shady business practices

Complaint Rating:

Contact information:
NationStar


Oregon




United States




Last year, Flagstar sold my mortgage to NationStar. I had always made timely payments with Flagstar and I have excellent credit. Once NationStar got my mortgage, however, they immediately starting treating me like a deadbeat. They would call and harass me monthly about my payments--before the due date--and tell me to pay up immediately. They asked me for personal information but, since I couldn't verify they were who they said they were, I refused to give the information to them. When I sent my timely payments, they would hold the payments for several weeks--until it was past the due date. Then, they would cash the checks and charge me a late fee. While they were holding my check and pretending not to have it, they would call and call and call me. (I sent the checks directly through my online banking, so I could verify the date they were sent, so I know they had to have it.) Once, when I was on vacation and not answering my cell phone, they called non-stop, so I put a block on their number so it wouldn't ring through any more. The only way I was able to stop the harassment was to scrape together enough money to make two mortgage payments in one month, sent a few weeks apart. Now, since I pay them a month in advance, the harassment has stopped. However, most people can't do this and no one should have to go through that kind of treatment.

My next issue with NationStar is trying to refinance through the government's Make Home Affordable program. Supposedly I qualify, but they would not refinance my house despite my having enough income and excellent credit. Instead, after refusing to help me refinance, they sent me a letter "certifying" that I had "withdrawn" my loan request. I couldn't believe it! They aren't being honest about their refusal to participate in the government program.

The latest problem is with my homeowner's insurance. Flagstar had always paid my homeowner's insurance out of escrow in a timely manner. However, today my insurance company called to tell me that they had called Nationstar about my late payment (it was due on the 15th) and Nationstar had told them that I didn't have an escrow account with them, so that I needed to pay the insurance company directly. The insurance company told me that I need to pay them the year's amount immediately or they would cancel my insurance. I told them that NationStar is required to pay it from my escrow account, so I would call them about it. NationStar at first told me that my "condo association" paid my homeowner's insurance. I told them that this was false, that they were supposed to pay it as Flagstar had. Then they tried to tell me that I didn't have an escrow account with them because Flagstar hadn't told them about it. I pointed out that Nationstar had raised my mortgage payments last year because of an "escrow shortage, " so that this was blatantly false. I also pointed out that there were complaints all over the Internet about them doing this sort of thing to other people. I demanded that they pay my homeowner's insurance immediately. And, lo and behold, Nationstar was suddenly able to look up exactly who they should be paying and how much! Nationstar said that they would do "research" into the problem today and then "overnight" a check to the insurance company. I asked when they could expect to receive the check, since they were going to cancel my insurance soon. I finally got them to promise "next Tuesday at the latest." I also insisted that they write me a letter apologizing for their mistake and agreeing to pay my homeowner's insurance in a timely manner in the future. We shall see whether these things happen as promised. I have little faith in this company. They are unethical.

Comments
United States
Mortgage Companies

More Nationstar Mortgage complaints






Comments

Sort by: Date | Rating

I have had these exact same problems with Nationstar! It sounds like my life story.

The only difference being that they would call my place of work to collect payment. They have my cell number, yet they never call that, in the rare event that they do, they never leave a message. They have no problems leaving messages at work though, they would tell my co-workers, some of which I manage, saying I needed to contact them immediately in regards to my delinquent on my account though I have NEVER been late. Not only is this embarassing but potentially damaging as I'm trying to get a promotion right now and Credit stability is required to move up. I would do anything to get rid of this company.

@NateP: I have since found out that Nationstar's harassing phone calls are an FCC violation. If they are still doing this to you, report them to the FCC. Also, start keeping a log of the calls.

I am being harrassed regularly by this company. I get robocalls on a regular basis and their reps are constantly asking me "when can you get that payment in?" in a sneering, annoying tone when I call them to ask to be taken off the robocall list.
Citi sold my mortgage to them a couple of months ago. My payment was set up automatically from the origination of the mortgage in early 2008, comes out the same day each month (on-time), and has so for the entire time I have owned the homw. I have never been late on any mortgage payment, and have never defaulted on anything in my life. My payment history is flawless and my credit is excellent.
I believe what Nationstar is doing is probably against the law, and I have some friends in the class action lawsuit business who are always looking for corporate crooks like these. You'd be surprised to learn how many companies are built entirely on unethical and illegal practices. Many times it's worth the risk to companies like Nationstar because the cost for an individual plaintiff to hold them accountable exceeds the recovery, but when you consolidate a few hundred or few thousand plaintiffs, you've got the power to put them out of business.
Anyone who makes progress reporting the company, getting them to cease their harrassment, etc., please post your results here.
Where does one report them to the FCC (can it be done online)?

Our loan was sold from First Horizon to Nationstar and we were notified only one month in advance of this happening. We are having similiar issues. We have a Grace Period in which to make our payment. We are always on time, but have had to make some payments within the Grace Period depending on when our paychecks are received. As soon as the 3rd of the month rolled around this month they started calling our home daily. I contacted them and told them that our payment would be made within the Grace Period and to stop calling our home. They continued to do so and one rep got particulary nasty. I have sent them a certified letter telling them to stop calling our home or I would report them to the FCC. So we shall see what happens. In the meantime I am exploring how to put a block on my phone from receiving any future calls from them. Despicable company!

I realize your post was last year, however, the same story is happening to me. I have the reoccurring payment set up, yet they call and call and... never leaving a message, caller id did not identify them and when I did answer the phone no one was on the other end. I called the number back, and find out it was Nation Star, I asked them why they keep calling, they say they are calling about a payment; however, I have a reoccurring payment set-up. Then they start with treating me as if I am a dead beat. There should be something out there preventing companies from buying your mortgage without your knowledge or consent. This company is horrible and the service is twice as bad.



Videos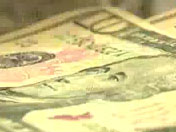 Latest Groups
Today's Mess-Up Photo