Medical Mutual Complaints & Reviews - Refusal to pay fpr a product they said was covered

Medical Mutual Contacts & Informations

Medical Mutual

Refusal to pay fpr a product they said was covered

Complaint Rating:

Never in my life have I been so frustrated with a company as I am right now. My gynecologist's office recently called Medical Mutual to check the availability of coverage for Mirena, the insertable birth control device. The device itself is $700 and the insertion is $200. Tanya, a MedMut rep, was given my policy # and the device code, both required by MedMut to check coverage. After looking up my coverage info, Tanya told my doctor's secretery that the device and insertion were both covered, all but $6 and some change plus my $20 co pay. Two months later, I get an explanation of benefits from MedMut stating that they in fact do not cover this device at all (even though, due to my calculations, it would be $400 cheaper to pay for this device compared to paying for birth control pills for me for the next 5 years) and even though they LOOKED AT MY POLICY and said it was covered, they now refuse to pay for it. I have filed multiple appeals to no avail, have had repeat phone calls go unanswered/unreturned, and now am being hit with late charges from my doctor's office due to the outstanding balance. NEVER DEAL WITH MEDICAL MUTUAL IF YOU CAN AVOID IT AT ALL!!!

Comments
United States
Health & Life Insurance





Comments

Sort by: Date | Rating

If your doctor's office has a record of the name and phone number of the representative from Med Mutual who told them the service was covered, you should file a complaint to the state insurance board for promissory estoppal. They reviewed your policy, gave information which you then relied on to receive services you believed were covered. They cannot then deny the coverage for the service. If you have went through the levels of appeal with Med Mutual, I would get your employer's benefits representative involved, and if that doesn't work, then file a complain with your states insurance commission. You should be able to file the complaint online at the state website.

Based on the fact someone at Medical Mutual told you it was covered, you CAN get this covered. As a past employee, if you were told it was covered by an employee they will pick up the charges based on your benefits. You must be able to give MMO some sort of date you were told it was covered. They will then retrieve the recorded coversation and investigate. If the CSR Department verbally advised you it would be covered, it will then be honored.

I have med mutual, good luck with them, they told me my 10 month old daughters ear problems wernt coverd cause it was a pre exsiting condition. I ask them if they wanted the pic of the ultra sound..lol. they have no morals or ethics. I have sent them probably 50 faxes, and more then 5 hours total on the phone with them. I would drop them but my company I work for says I have to carry their insurance if I work for them so im stuck paying 3 grand a year for nothing. 90% of the time i dont even tell the pharmacy or doctors I have insurance cause its not worth the hassle of dealing with med mutual. Also if you say you dont have insurance sometime they give you a better price then what you could get with insurace, mostly med mutual after they make up reason why they deny your claim... I hate them.

I so dislike this company. It is a total headache to get anything done. Every doctor I go to cringes when I say I have medical mutual because they know that nothing is covered and it ends up just as big as headache for them as it is for me. Oh I wish I had anyone but them.

We just got done talking to David Earnest in Raleigh, NC. he admitted that Dr.Steven Gaskin ( his client) made a wrong diagnosis.He also said " he was sorry, but that Dr's are not perfect." ARE YOU KIDDING ME???? He also warned us, which sounded VERY much like a threat...not to sue Dr. Gaskin. Mean while I'm stuck with a huge bill from Northeast Hospital in Concord, NC.( this is where Dr. Gaskin works) We kept trying to tell Earnest to look at the date on the X-rays & get someone to read the X-rays for hm. David Earnest said that he was NOT going to do that...the case is closed.
He said his job was to protect the Dr...even if he was wrong! Can you believe that? I had two Ortho Dr say Gaskin misdiagnosed, as well as our family Dr. There were at least 12 plus X-rays ( that we paid for) that showed Gaskin made a huge mistake. Knowing all this...Earnest ( Medical Mutual ) said they would stand behind Dr Gaskin, because they are protecting their client! THEN threatened us not to sue Dr Gaskin. This insurance company has NO ETHICS. I'm putting my X-rays & pictures of my misshapen thumb with the torn ligaments on U-Tube...I need a few days to get it together then look for me there & sign a petition to put people like D. Earnest & his insurance business in the spotlight of unethical people & companies that they are!

I am Inna Eddy. I wrote the previous complaint & I'm going to try to send out pictures of my hand. Two Orthopedic Dr said I have torn ligaments, AFTER Dr Steven Gaskin diagnosed it as a dislocated, or broke depending on what day you talk to the insurance company. I will most likely loose the use of my hand so said two Orthopedic Dr even if I have surgery...$2, 000 for the Orthopedic Dr, & $15, 000 for the use of the surgery 2011 prices!!! I CANNOT PAY FOR REPAIRS TO MY HAND But, it doesn't matter because Medical Mutual aka David Earnest said they would stand behind Dr Gaskin even if he was wrong! Take a good look at my hand...good thing it wasn't life threatening!!! Maybe next time he will kill someone I bet David Earnest would still stand behind Gaskin!!!
I heard a rumour...I DO NOT HAVE PROOF, this is only a rumour I've heard...IF THERE IS NO PAY-OUT, & YOU ARE DECLINED*****THE AGENT GETS A BONUS**** If this doesn't make you mad your not breathing! In a few days I'm going on U-tube let's sign a petition to put these "BOTTOM LINE BOTTOM FEEDERS ON THE HOT SEAT!!!






Videos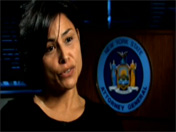 Latest Groups
Today's Mess-Up Photo