Los Defensores Complaints & Reviews - Not a law firm!

Los Defensores Contacts & Informations

Los Defensores

Not a law firm!

Complaint Rating:

Most people don't realize is that Los Defensores (and Alivio Legal and 1-800-THE-LAW2) is NOT a law firm, it is a just a referral service to law firms. They charge as high as $5000-7000 per month for a lawyer to advertise with their service. They simply take the initial call through a call center, ask some questions, and then refer it to one of their "panel" attorneys who has paid them big bucks to get that referral. Better to get someone you know or who was referred to you for a lawyer.

Comments
United States
Lawyers and Attorneys





Comments

Sort by: Date | Rating

How terrible. I regret to hear about companies such as these...I can show you a 38 year old company, traded on NYSE (PPD), listed as #66 out of 200 Top Companies in North America by Forbes Magazine Nov 2009 issue - you don't get there by being a scam - you get there through approval of the Securities & Exchange Commission and being consistently compliant and above board. We are a glass house. www.kstatongroup.com

Kathy, aka kstatonky, is peddling her MLM program because her Animal Industries degree apparently isn't enough to pay the bills.

She has no idea how Forbes comes up with their lists, and is falling for her own marketing rhetoric. Forbes does not rate companies out of the blue - companies apply and then are ranked against other applicants. You can be a crappy company but still be ranked if either the list is long enough or not enough applicants apply. Getting on that list has absolutely nothing to do with the SEC, however the SEC can investigate any company (on the list, or not) if securities legalities can be questioned.

An example is a national company headquartered locally that was listed for two years on the Forbes list of Top 100 Companies to Work For, then went bankrupt the following year. Investigations revealed gross mismanagement and employee layoffs in the thousands. The only reason the SEC decided to investigate that particular company was because of the method they used to structure their internal business dealings by selling parts of their company to other parts of their company.

Kathy won't respond to me, because her glass house would shatter.

I use to work for a lawyer referral service similar to "Los Defensores", "Alivio Legal", (a.k.a. Walker Advertising) and I do admit the lawyers in their services did reach out to a lot of people, but sometimes reaching out to large audience is not always a good thing, as some of their lawyers in their network were probably inadequately equipped to deal with their Latin clientel. These companies make lots of money from poor uneducated people who come into this country not understanding how our legal system works, and some lawyers know that these vulnerable people would never speak out against them because of their "illegal" status. As an operator, I felt for most of these people who knew that they were screwed over and that they had no voice or platform to speak out about their legal complications.

In fact referral services like this one spend a huge chunk of their money on ads, to pay iconic figures in the Latin community like, Jaime Jarin to convince their uneducated audience to trust them on their legal needs, when in reality, most of the lawyers in their network are ill-equipped to provide them with a Spanish speaking translator.

Be aware that referral companies in general spends millions of dollars trying to convince everyone that they have "reputable" and "honorable" people in their network, but in fact, at the end of the day, they only care about who pays into being part of their service. If you think about that, then that means your lawyer is more interested in making back his money than he is on your needs.



Videos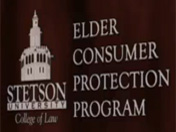 Latest Groups
Today's Mess-Up Photo