Share with Others
Recently Discussed Complaints
Consumer Tips & Tricks
Latest News & Stories
Latest Questions
Lazada.com.ph Complaints & Reviews - I've had a very bad experience with www.lazada.com.ph

Lazada.com.ph Contacts & Informations

Lazada.com.ph

I've had a very bad experience with www.lazada.com.ph

Complaint Rating:

I've had a very bad experience with www.lazada.com.ph..I purchased 2 CPs from their website on May 30, 2012 using my credit card and until now (June 29, 2012) I don't have those items yet. I've been calling their customer service using my mobile phone, but they could not give me a concrete explanation about what has happened. I've talked to different agents and they also kept on promising to call me back and promised to give me the tracking number. It's almost one month now and I don't have any news about my order--200003195. It's really frustrating. How could they be so irresponsible. This is my first time to purchase from this company and they really gave me a very bad impression. I will no longer buy from this site again.

Comments
United States
Internet Services





Comments

Sort by: Date | Rating

Dear Ms. Adona,

Good day and thank you for ordering from our website, www.lazada.com.ph. Our company is committed to providing our customers with the best online shopping experience.

We are very sorry to learn that you were not able to receive your order/s on time. We would like to inform you that the normal shipping time frame may take between 2 to 5 business days within Metro Manila and 5 to10 business days outside of Metro Manila.

Please accept our apologies for this unfortunate occurrence and for the inconvenience this has caused you. Rest assured we are doing our very best to immediately resolve this concern. Please let us know if you have other questions by sending us an email at customer@lazada.com.ph.

Thank you for your patience and we look forward to hearing from you very soon. May you have a wonderful day from all of us at Lazada Philippines.


Best regards,
Customer Service
Lazada Philippines
customer@lazada.com.ph

This kind of service sucks, the email looks like an automated email from their system, you're not even addressing the issue itself. I myself is planning to buy from this online store but seems like this will only cause me headache.

Had the same experience... DO NOT BUY FROM LAZADA... might as well buy from the mall.. at least you will get the merchandise as soon as paid.

LAZADA SUCKS!!!

Hmmm... I was actually planning to purchase an item from Lazada. I'm so fussy about bad customer service and I couldn't be more thankful enough to have found this page.. :|

I just want to air my disappointment with lazada.com.ph. Only this 3rd week of February, I purchased chictees dress large size.worth 999.00 php. they said if its your second order, shipping charge is free. But to my dismay I paid additional charge of 99.00 though that was my 3rd purchase already so all in all I paid 1098.00. Worst thing is, when I checked the item it was a wrong size, instead of large they gave me XL. I called up the customer service and asked for a refund they told me to send back the item to them but they will give back the shipping fee in which I paid 115.00 for sending it back. You know the reason why i chose online shopping is I dont have time to go to the malls, but i was forced to deal with this because I want them to give my money back. It was only last march 8 when I received confirmation that I can claim my refund amounting to 1, 000. Isn't it too disappointing and too unfair on my part. For its not my fault, I spent 1213.00, but only 1, 000 php was given back to me. But I promised and even told my friends about my experience and never to purchase from lazada anymore. I dare lazada for this comment, now tell me isnt it too unfair for your customer like me?

This is irene, and I can stand to what i've posted here

I belong to online shopper because I do not have time to do 'normal shopping' (I am so busy with my work). I am credit card holder for more than 30years & use it internationally. My favourite online shops are amazon all over the world, ebay international and many others. I am ordering about 80.000 to 120000 in pesos monthly, sometimes less, sometimes more. I never had such bad experiences with any online companies AROUND THE WORLD as with lazada Philippine! I can publish the facts from supports which is shocking. IF YOU ARE HAPPY WITH LAZADA, THEN IS COMPARABLE WITH WINNING LOTERY! LAZADA IS FOR ME BAD, totally different level compared with amazon . I would not recommend anyone to buy anything from lazada, only get headache and high blood. The support and service departments are mostly incompetent. If you order not expensive items, it might be ok!

sorry to hear that, too crazy, I think you should select one professional seller, wagpual is one of top led strip light, outdoor, airsoft, mask goods 0.01USD freeshipping.they are factory to customer www.wagpual.com, I ordered from there 3 years

I have my order from your company Samsung Galaxy Mega 5.8" I9152 (Black), order # 306727426 and tracking # L0211132J, when I track it at 2GO website it says: "Undelivered. - Reason: return to sender". My order was on July 26 and until now i didn't received any status about my order in my e-mail or sms.

What happened? I did not received any confirmation from 2GO company. And now it says Undelivered? Returned to sender? I thought it was a door to door delivery services.

Lazada, you should cooperate with your partnership shipping companies in delivering the goods/orders for the satisfaction of your clients. If this will not be action, I will not buy from your company anymore.
Very very disappointing.

Hi'Mr, Mrs, Magandang umaga po nais ko po sa nang ipag-paalam sainyo na ang nakuha kung item po sa inyo ay may Deffective po na may invoice No309742366159/Package No309742366-8332/Order No309742366/Mangyari po mula po ng Ediliver po ang Item na Ito ay Kahapon po Lamang ito Ginamit ang Kanyang Vol.po ay hindi po nagana at ang Input po ng USB ay mahirap po i plug tanong ko lang po ba maari pa po bang Mapalitan ang Item na Order ko po yaan po lamang at nag papasalamat jaimemendozajr68@gmail.com

lazada philippines and its courier 2go is the worst companies i experienced, please dont patronize their goods and services as they are irresponsible companies. They are just scammers.



Videos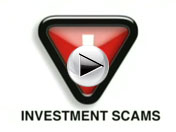 Latest Groups
Today's Mess-Up Photo