Share with Others
Recently Discussed Complaints
Consumer Tips & Tricks
Latest News & Stories
Latest Questions
Keiser University, Ft. Lauderdale, Florida Complaints & Reviews - Scam

Keiser University Contacts & Informations

Keiser University

Scam

Complaint Rating:

Contact information:
Keiser University


Ft. Lauderdale

,

Florida




United States




The tuition that Keiser University charges is outrageous. I am strapped with 40, 000 in debt. Keiser University states that is is a non profit private school, but don't be fooled it is for profit. They do not care about finding a job for you once you graduate, but they will beg you to come back if you drop out. Please search for a local community college or tech school for your education you will pay about 30k less. Plus, the two years I attended I met about 3 new deans...I noticed the employee turnover rate was extremely high. What does this say? Keiser University does not care about their employees or their students. They care about money...your money...don't be fooled.

Comments
United States
Colleges and Universities

More Keiser University complaints






Comments

Sort by: Date | Rating

With Keiser University there were so many red flags, I wish I had paid attention from the start. Now I am 30, 000 in debt making no more money than I started out with.

First off, let me tell you- STAY FAR AWAY from this school.

They will lure you in, paint this picture that it is an excellent school and that the counselors have your best interest in mind. Well they don't. All they want is your money. Here is my experience with Keiser University:

First off, several years ago I toured the school just to see what it was about. The admissions counselor- Chris, was so friendly and nice to me. I wasn't sure if that is where I really wanted to go, I wasn't even sure if I liked any of the programs. He asked me what I was good at in everyday life. I told him I use computers a lot so he suggested the Computer program. He said I was a perfect fit. Blah blah blah. I wasn't sure if that was the field I wanted to choose so I said I will think about it. Well he started calling me every day without fail. Then when I stopped answering his calls, he would call me from ANONYMOUS NUMBER! That was a red flag right there. Anyways. A year went by and I decided maybe I want to go back to the school again and see if there was something that i really wanted this time. I saw Chris again and he was raving about the X-Ray tech program saying he really sees me in it and that it is an excellent field to go in at my age. So he convinced me to sign up. They are SO CONVINCING. Anyway. I completed all the Gen-Eds. Some of them were so easy, I had never made such good grades in my life. But it was weird because I barely tried. I figured maybe I really am learning with this "individual student focus." Well once I finished all my Gen-Eds I realized maybe X-Ray isn't what I really want, so I switched to the Medical Assissting because I could get right in. The program director for the Medical Assisting was excellent, I won't lie. He knew his stuff and I really learned from him. It is a shame to see him in that rat-hole school. Well graduation time came, I completed all my classes for my Associates Degree, completed my externship. Keiser's bursar said I was financially cleared so I would be good to go for graduation. I was excited. I had a couple interviews once I finished school, but never got hired. I harassed and hounded student services to find me a job. THEY HAVE NO CONNECTIONS. When you are in the program, they make it seem like they have endless doctor's offices and employer's who come to the school seeking out "highly educated" Keiser grads. Well that is BS! They do not. I was given the run-around every single time I would speak with the job placement idiot. I would be SHOCKED if at best, she forwarded my resume out on Craigslist. I know she didn't. So I went through all that schooling. All that time. ALL THAT DEBT! And once you graduate (in my case and MANY OTHERS!) Job placement is a JOKE!!! They will NOT help you. So now I am going to have to pay off all this DEBT. And I am no better off than I was. I just have a degree from KEISER UNIVERSITY. They just suck money out of you. And give you free hotdogs and hamburgers now and then. Because at Keiser University, students come FIRST. Do you know why? Not because they want to see you succeed. No. They want all your money, no refunds, so Dr. Keiser can fly around in his fancy f***ing jet.

Live and learn is all I can say to this. I hope other students considering going to this money-trap scam school will think twice. Don't say you haven't been warned.

That sounds similar to Florida Metropolitan University (now Everest). I got a BS in accounting, went to the placement services looking for work, and the individual in charge (Mary Josephs) - different name of course seemed to use her hands as ass warmers rather than do anything. Kaiser Merged into Florida Metropolitan University a number of years back. My tuition by the time I graduated was $40, 000, and they wanted me to enroll afterwards in their customer service degree program, an wondering if phone sex professional is the next degree by these predators! I hope you do better.

Please contact Feldman, Fox, and Morgado, PA, Tampa, FL. if you feel that you were deceived by Keiser University. They may be able to help. I have hired them against Keiser for unfair and deceptive practices. There number is 813-639-9366.



Videos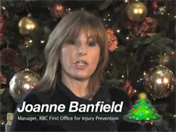 Latest Groups
Today's Mess-Up Photo