Share with Others
Recently Discussed Complaints
Consumer Tips & Tricks
Latest News & Stories
Latest Questions
Isagenix Complaints & Reviews - Unethical recruiting tactics!

Isagenix Contacts & Informations

Isagenix

Unethical recruiting tactics!

Complaint Rating:

Contact information:
Isagenix


United States


www.iasgenix.com


I have been contacted by a woman named Wendy and a man named Drew trying to recruit me to Isagenix. I did not authorize this, and I find it quite unethical that they took it upon themselves to actively recruit someone that is with a different company. If I had contacted them, then I would not see this as a problem. This act of "poaching" from other companies has to stop!!! We as ethical network marketers must come together and stop this unethical method of recruiting. I will do everything in my power to put a stop to it and hope the rest of the ethical network marketers will do the same.

Comments
United States
Unsolicited Phone Calls





Comments

Sort by: Date | Rating

SCAM- DON'T WASTE YOUR TIME OR MONEY ON THIS!!
THESE INDIVIDUALS ARE UNETHICAL IN THEIR BUSNIESS
PRACTICE. NEED I SAY MORE? BUYER BE WARE!

Yes PLEASE! All Network Marketers - ban together...ha ha ha - You're ALL lame!
Isagenix is a good product - I don't sell it, but my wife uses it to lose baby fat after pregnancies. It's a wonderful product.

If you didn't like product or had a defective blender, you should have contacted customer service. The company is growing in leaps and bounds because the products WORK for the majority of people. One has to follow the instructions. We are humans and not all products work for all people - however, I've seen dramatic results in lab work, weight and inch loss. My son was not able to take care of himself, didn't want to be touched, no eye contact. After a short time he came out of his room and started intereacting. He's now acting appropriately with peers, eye contact, hugs and kisses his mom. He even SMILES. We all have better lab work and have ended or reduced "Dr. Written Suggestions" dramatically. My doctor is very pleased with all our results. I'm a little fish in the income range (but watch out!) but I am still treated like big earners. Jim and Kathy Coover have pride in their company and if there is an issue - it will be taken care of. Go to the source, don't complain where it won't be seen and you won't be helped. Blessings! aL

If you purchase product whether you join as a member or not, you're assigned to someone in the company to place orders from them, since each individual has their own website. This makes it easier for you to be able to place orders online rather than being confined to place orders through customer service during our hours of operation. Whoever contacted you, receives your email and phone number so that you could SAVE money and join as member (whether it be to sell the product or just to get the WHOLESALE prices). No scam, Isagenix is like a huge family... the people that contacted you are well established with the company and just wanted you to see the income opportunities.Annamarie is 100% correct we are willing to work with any customer to assist you and figure out what your needs are.

I love the products, have been using them for the past year and a half.
Do not blame the entire company just because one person tried to
recruit you. It is likely because they care about your health and
wellness.

Love the products, love the company and their vision, and I am willing
to work passionately with anyone who would love to give the products
or the business a try.

The products overall are generally good, but in an economy like this, the prices are driving many users away. Due to the MLM system that the company uses, it becomes more and more difficult for associates to maintain a constant flow of new recruits to keep up there high expected incomes. That is why there is such a high level of failures in the MLM system that most companies use. It discourages many start up recruits when Isagenix stacks the profit deck against you. They require a large gap of effort before you are rewarded with any compensation and keep the difference of all the failures to reach that payout level. They also require yearly membership fees and minimum sales quotas to lock people in. They benefit the most from the 95% failure rate.

If the products are as good as they tout, then they should be able to sell them in the open retail market, rather then creating an incentive for people to sell them at inflated prices to pay for the "make a lot of money" motive. Far too many MLM companies have gone under due to greed, even though they had wonderful products. There comes a time when the economy dictates how a good product should be marketed, rather then always try to milk it for the fast buck.

Could you imagine if everything we bought went through an MLM system. The economy could never sustain the amount of profit it would require to run it. Wake up and "smell the coffee" MLM. Your days are numbered.

Our family has used Isagenix products for over 2 years and we have had more energy, better sleep, and just overall better health. My husband and I have released pounds and inches and I will always have Isagenix products in my home.
As far as making money, some months I do, some months I don't but it's not hard to start making money. Many companies require you to have many people sign up before you start making an income, Isagenix starts paying you after only 2 people come in under you.
I am in agreement with the Isablender, I have cleaned up more messes than I care to tell, BUT I have had a Magic Bullet and had those same results. Personally, I don't think blenders are meant to be used "upside down", if you will.
Thank you Isagenix for making products that work and building a company of integrity!

I am someone who is new to the Isagenix product and not interested in reselling. I've got a good job, a 6-year old son who keeps my busy, hobbies of my own, etc. I don't have time to find others to buy this product. I am 42 and had been wanting to do something about my health for some time now for the following main reasons, 1) to keep up with my son, 2) to keep up with the 20-30 year olds that i play against in my hockey league, 3) to hopefully live longer to see my son grow up and have a family of his own. I'll admit it, I'd love to live till I'm 100! And it ain't going to happen if I keep eating/drinking the way I have been. It's not that I was completely out of shape or anything. Probably the typical 40-year old guy with a bit of tire around the waist, likes to drink beer, occasional burger + fries, pizza every once in a while, etc. But i guess as you get older you are not as active and can't quite burn it off like you used to. It's tough to do something about it on your own. I needed a program to follow. A father of one of the players on my son's baseball team introduced my to Isagenix. I am 3 weeks into the 30-day Cleanse program and have gotten my weight down from 195 to 185 (I'm 5 foot 10). I feel good with a bit more energy. My plan is to get down to 178-180 by the end of this 30-day program. Then stay there by going on the Isagenix maintenance program (Total Health and Wellness System) for the indefinite future. Yes, it's not exactly cheap. But the shakes are meal replacements. So I save on the grocery bill. And I save on not buying beer/alcohol. So I would say that I almost break even in that regard. The only people that I recruit, if ever, will be friends or co-workers of mine that see how it worked for me. I don't plan on pushing this on any of them. The last thing I will say about this product is that you've got have some discipline. There are some days (deep cleanse days) where you don't eat any food at all! It's tough, but definitely doable. Sure you can cheat just a little here and there. But for the most part, I am sticking to what I am supposed to do and it is working. Whenever I have a cheat day, I hit the treadmill for half an hour that night or the next to make up for it. Anyways, that's my two cents on Isagenix.

what is the deal with this thing? is it a scam or not?

Scam -yes. These products made me very sick. I was told by one of their female distributors that it was my "mind playing tricks on me"! While I suffered from the effects of it. !!! Also, it is bring used by the main distributor in Australia - D. Miller - to seduce women. He has been found out to be running a sex chat site to lure his victims on Isagenix. All true!



Videos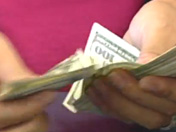 Latest Groups
Today's Mess-Up Photo