InvestorsHub.com, Freeman, Missouri Complaints & Reviews - Scam and cheating!

InvestorsHub.com Contacts & Informations

InvestorsHub.com

Scam and cheating!

Complaint Rating:

Contact information:
InvestorsHub.com


Freeman

,

Missouri




United States


www.InvestorsHub.com


From my observation, and in my opinion, Investors Hub has created a perfect venue for the free and open operation of criminal stock manipulators who seek to swindle independent low-price stock investors out of their money. Investors Hub (or IHub, as it's called) allows organized groups to take over individual stock forums or message boards. They become forum 'moderators' with the unique ability to delete the posts of others. These groups then act as an organized conspiracy to push forward a single agenda designed to promote the stock, with the intent to get people to buy shares and cause the price to move in the direction they want. This process is generally referred to as a 'Pump & Dump' scheme. As the stock price moves to an extreme level, this 'group' then cranks up the volume and increases the intensity, further touting the finer points with a relentless stream of exaggerations and distortions and outright lies; that is called 'The Pump'. While they are doing this they quietly sell out their own shares and take their profit; that is called 'The Dump'. Selling their while urging others to buy more shares is highly dishonest, unethical, and immoral!

To some observers this activity can be very clearly seen. And if they try to counter-balance this activity by posting messages of comment or asking questions for verification of dubious claims, they are immediately disparaged, insulted, attacked, or falsely accused of wrong doing in order to undermine their credibility. In this way this treacherous fraud is allowed to continue and flourish. If they should persist and further complain or otherwise resist these attacks their posts are then deleted, one after another, under the ruse of being 'off topic', or several other feeble and superficial excuses. And complaining to the web site management does nothing more that cause them to further facilitate this fraud by actually censuring or banning the complainants. And ultimately banning them from the very forums where the activity is happening. In this way the complainers are silenced while the success of the perpetrators is guaranteed.

The interesting point of all of this is that these stock manipulators are invariably fee-paying members of the site. So IHub collects fees from this ongoing 'alleged' criminal activity. This must be why IHub management has not taken any action except to move to protect and facilitate this process. I maintain that these, so called, 'membership fees' are little more than veiled bribes to protect wrong doers, who are making substantial profit from this, while most shareholders suffer major losses. And this process repeats endlessly on many forums unrestrained 24/7/365. When the situation is viewed in its entirety, it can only be understood as a well-organized conspiracy to defraud the public, while operating in open view, under the protection of the IHub organization. This is organized crime.

Unfortunately, complaining to the authorities (SEC) does little good, as the standard response is that it is all the investor's fault for being involved in such low quality stocks. Caveat Emptor!

Comments
United States
Products & Services

More InvestorsHub.com complaints






Comments

Sort by: Date | Rating

The moderators are compensated by the companies whose boards they moderate. It makes it a little tough to have a fair discussion on some of their boards. I have personally experienced deleteions because the facts posted on some companies didn't show the company in the best light. The boards are basically an advertisement for the companies in question. Here is a response from one of the three main admins on the topic:

"Is it acceptable to IHUB for a moderator to receive outside compensation for a company they moderate?

Yes. In fact, off the top of my head, I know of at least one really good Moderator who is a promoter for the company of the board he moderates. The board has a lot of dissension and rarely is on the TOS Report and I've seen very, very few deletion review requests for the board."

In my opinion, it seems as though what actually takes place on IHUB is a mix of all the good and bad traits regarding stock boards, and every single board operates differently. Some boards do appear like an organized pump and dump scheme, especially when listed as a "Top Boards" being discussed stock. Others, however, less discussed stocks do appear as more legitimate opinions regarding the company. One thing is certain, the majority of the stock boards are companies that have been oversold, beaten down, and ripe for manipulation, from either posters, market makers, and I'd hate to think, a collaboration between them. I, personally, am fed up with any entity allowed to operate, even partially, as a scam. You can do yourself a great favor by staying away, and playing the ETF market, which is much easier to predict, and not to mention much more transparent.

As the moderator of one board on IHUB, I was the subject of a viscious attack by a company CEO and cronnies because I dared to question how some things were being handled by that pink sheet stock. Really is a shame that people like that can give you a public flogging because you questioned the stock you were moderating. In fact, I had many "forceful" IM's demanding I step down as moderator back then.

Fact is, message boards breed dishonesty and manipulation by many. Some may be good at attracting followers by acting holier than thou, but if you look closely and pay attention, you can always find out who the manipulators are. Some don't even mean to manipulate, they just do not want to hear all sides of the equation and anything that is not 100% positive makes you a basher. Just crazy at times no matter what board you are on.

That being said, a place like IHUB, having boards with moderators as the front line and the right for any deleted post to be reviewed by admin is about as fair as you can get. I have psots deleted that I have decided not to pursue getting put back up after further consideration and I have had some that I have contacted admin because I did not think they were deleted fairly. I would give a guestimate of 75-80% of the posts I have requested review on by IHUB Admin have be reinstated, so I find it a decent place to be. Just beware as the wovles, like any message board are everywhere.

InvestorsHub is old news. It was started by matt Brown when he was 16 yrs old. He made it, it went well for 8 years but now the tide is changing as people are becoming aware of a lot of things.

So many people are starting up message boards now for stocks it's insane. Funny thing is, it's the big time pumpers who leave the Hub to start them up.

However, one thing I did find out was a board that is in the process of changing that.

http://www.investmentnation.com

I am keeping my eyes on this one as it seems like it could possibly be the cream of the crop. Started by 2 army soldier brothers.

When I read the rules, and what they are trying to accomplish I almost fell out of my chair. Was pretty cool.

guru, I thought investmentnation was going to be a good addition to the board community, but then I saw how the those that run the site compromised everything they promised for one group of people. They basically allowed them to use the board as an attack venue rather than an information page. In case you were wondering, that board is being run by a pumper group that seeks to silence negative opinions while actiong like they are not pumpers.

This is a bas start for investmentnation to allow such things to go on. If the owners clean up things like this, I will become a regualar on that site along with IHUB. If they allow it to go on any longer, I will file the site away as will many other investors.

The potential for abuse and manipulation of information on the INVESTORSHUB is too dangerous. Too much discrimination, censorship, and deleting of posts warning investors about penny stocks that are just scams . MATT BROWN is another example of a 16 year old who understood a technology the adults making the laws the child lived under couldn't understand. Now 9 year later the adults are realizing that the same laws that govern radio & television should also govern the internet. If we saw ABC, CBS, or NBS broadcast information about Washington Mutual Bank we would trust the integrity of the information because the FCC regulates their broadcasts. Most of us had a false sense of security in the Internet and sites like IHUV. Soon, our laws will regulate what sites like myspace.com, investorshub.com, and facebook.com "broadcast". The "intent" of a poster's information sometimes can be just like pornography; you know it when you see it, but when a board moderator is paid by a company to slant and tender information on a selective biased basis then there is an indirect coersion and manipulation of information by the company in conjunction with INVESTORSHUB.com and their moderators. It's like hiring the Hessians to fight in Trenton, the're on the Red-Coat's payroll and they should be tarred and featherd in town square like the Torries they are!

Yes, they will ban you if you are messing with a stock of theirs. I made too many people upset not for TOU violations but because I posted the truth...and it hurt. Hurt so much they banned me. Can't even follow their own written rules.

Ihub was set Up to aggregate investors into each security brd so that the MM's could infiltrate and manipulate the securities...I-hub is part of a criminal organization...to manipulate securities..I-hub protects, if not places the bashers...on each brd

I disassociated myself from ihub after watching the ordeal with BEHL. Ihub is set-up and promotes only the shorts and the cheats...

Matthew brown is a global Cyber thief.
besides hundreds of BS companies on Investors Hub,
he uses his company Online Outpost to steal from buyers on Craigslist
and Ebay post your stories here and rad about this POS and his dad
John D Stanton... Matt PG 4
http://www.hotstocked.com/officers/c/chuck-broes-30934.html#opinion

I have seen this directly. I own one fairly stable penny stock and look for some kind of insight everywhere I can. A moderator on it's IHUB Board made an unconscionable comment about some action in DC. When I pointed out my opposition to that, I was deleted and it was called "off topic". Thinking I might have made a mistake and just didn't quite understand the OP statement, I asked a question regarding what was meant by that political comment. That too was deleted for being OFF TOPIC.
How can a question be deleted for being "off topic" when it simply asks for a qualification for a statement posted (and remains posted) by one of the boards moderators? I was told to go to a political Board because I opposed the socialist views of one of the IHUB moderators. So it appears to be okay to post socialist political views but no one else is allowed to publicly question those lies. I have not and will not pay IHUB for a membership. Since they have done everything possible to contribute to and promote the pump and dump problems associated with penny stock trading.



Videos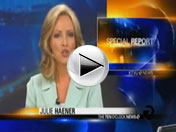 Latest Groups
Today's Mess-Up Photo