Share with Others
Recently Discussed Complaints
Consumer Tips & Tricks
Latest News & Stories
Latest Questions
International service check Complaints & Reviews - fraud company

International service check Contacts & Informations

International service check

fraud company

Complaint Rating:

Company is a big fraudulent. It asks you to register and then if clear the certificate for the brands will send the candidate as service checker to those outlets and after completion of the check, will pay the candidate. But what exactly they are doing is they want the candidate to purchase something from the outlet and do such checks.

And when confirmed with them they said no earning in the work.

Comments
United States
Scam & Fake Checks





Comments

Sort by: Date | Rating

I can confirm this. I never got any payments either (after more than 11 months) and I had to pay for all the goods purchased during the mystery shopping, so I neither received the amounts paid nor was I paid for my feedback (which takes a lot of energy and time to do believe me)! My assignments were mostly to visit McDonald's restaurants and write reviews and fill questionnaires (rate their service, cleanliness etc..). And they did send me emails confirming my feedback was correct (bcoz if you don't comply to their specific guidelines you don't get paid ). But it did sound legit originally because they make you go through a series of online tests before they send you out on assignments. But after a while I felt it was fishy and didn't want to take the risk of not getting paid in the end, which turned out to be the case! So if they will not pay you right away or at least within a few weeks then don't waste your time! PS: I still get new assignments sent to my email, but I ignore them. When I asked them about the payment, well it seems no one is responsible for that department.

Hello,

I am kindly to announce that we a legitimate company registered in MPSA. You can kindly visit our website for more research and esquires http://www.internationalservicecheck.com/en.

ISC Team.

Here's my experience with ISC. I signed up, did the certificate tests that were required before I am allowed to perform any checks and was very quickly assigned checks (mostly for McDonalds - where I assess their food quality, restaurant cleanliness etc). I did quite a few checks with them, and although it does take a long time for them to pay me (at least 6 weeks) I did eventually get paid. However, recently, some dodgy stuff has come up with the payment. For two checks, I was given an "insufficient' rating - which means I don't get paid. There wasn't even a valid explanation and the comment in the feedback was absolute false. The worst thing is that for one of those checks, I had completed it successfully and actually received a "very good" feedback - and yet, a MONTH after that, another email was sent for the same check and the feedback was now changed to "insufficient" - and of course, I wasn't paid for that check. Mind you - with these McDonald's checks, you have to pay for a meal out of pocket first (they only reimburse you $6 no matter what meal you choose - and we all know that usually doesn't cover it unless you order the smallest and cheapest meal), and you have to drive to these locations. Many times I have had to argue with the coordinator over the phone because he was trying to get me to do a check for a lesser price than what I had received before for the SAME LOCATION. What's also very annoying is that you can't get in contact with these people until they want to contact you - the numbers they call are always blocked numbers and they never reply to your emails unless it's to organize a check to be done. From what I've read from the people in the comments above, and coupled with my own experience: don't bother with ISC. I stopped performing checks for them as soon as they started not paying me (with made up excuses in their feedback report).

Thanks Guys,
Saw ISC advertising for jobs today, thought I'd check out some reviews...Thankfully I did.

guys, thanks a ton for your precious feed backs ... I AM SAVED BIG TIME !!! not gona mess up with this SCAM ... thankfully i checked the reviews before doing any checks ... thanks again :)

Just been through the preliminary registration process and have been asked to do the certification tests.
When reading through their online information in preparation for the certification tests, I noticed I will have to supply my bank account details in order to be paid - no mention of PayPal.
Immediate alarm bells when a stranger asks for my bank details.
Websearches lead me to this site and some others.
Looks like they are doing legimate research and getting paid by the customer but avoiding a large amount of forward payment to their mystery shoppers.
Went no further as this is a legimate business but they look like they screw their shoppers.

Pay Pal is the one you need to worry about. Paypal cleaned out my account after awhile. The same thing happened to my cousin and several friends. Check the internet to see many thousands of others who were robbed by PayPal, . They can't be charged with anything because of the agreement you have to sign when opening a Paypal account that gives them full rights to your money. They say that they are not a bank so they don't have to follow banking regulations. When you sign up for Paypal you are signing away any right to take action against them and you are signing away rights to your money. There is a large class action lawsuit against them. I am surprised that anyone would do business with this company. I only shop for companies that pay by check or direct deposit or a prepaid card - or pretty much any other method except Paypal, and I've never in over 20 years had a single problem with a shopping payment. (Except for Paypal).

I have had several shops, paid on time and just promoted. As far as being a scam, they are not.

I have just come across this site and you all could not be more wrong !!! International Service Check is a legitimate, good company to work for. I started off with them about three years ago as a service checker. I was assigned mainly bank and building society visits, so no purchase involved ... just around an hour of my time for the visit, then a report to write and a questionnaire to fill out. I received between £15 and £20 per service check and the co-ordinator I worked for was brilliant and supportive. After doing this for a couple of years, I asked abou the possibility of becoming a proof reader, which I have been for the past year. I had to register self-employed and I work around 10 hours per week from home. The fees for the proof reading range between 80p per check and £4.00 per check, depending on the simplicity/complicated nature of each. I am paid straight to my bank account on the same date each month. They provide an invoice, which I keep for my tax records (when I worked as a service checker I was paid by PayPal around 6 weeks after the check was performed ... so ISC is NOT a scam . They are genuine company, and I enjoy working for them !!! Oh and by the way, yes, certain checks require you to purchase an item (usually to the maximum of around £12.00), which is re-imbursed. You also get checks where you can keep the goods as well, so please check your FACTS before slagging off this company ?

I have to agree. This seems to be a scam in Australia too. They get you to do the visit, write the report, then claim you missed one thing (eg claim the receipt which the store gave me was incorrect), tell you they have cancelled your report and will not get paid. Later I met someone who worked for the fast food outlet being checked, and found out my report was actually sent through and used - ie they must charge the client, get paid, but stiff the [people who do the jobs. To me this is just a scam - steer clear from them and do not get caught!

The company has always paid me but the Scheduler is the problem here. Every time I had a problem with her. She even scheduled a shop I never inquired about or applied for. This time it was a whole different shop that I did not apply for. The Powers that be defend her even though my emails showed she was 100% wrong and never apologized for all the mistakes and confusion it caused me. They are not professional and are incompetent.

Mariuche if you were scheduled a check you didn't enquire about, or apply for, then all you had to do was notify your scheduler.. The Powers that be defend her ???? Mistakes and confusion ??? A simple email would have sufficed... mistakes happen .. confusion ??? come on !

It is a joke It is nothing but a scam If Mc Donalds Australia is paying this company they should stop immediately!!! Can International Service Check Rate the department of fair trade ? We will find out ;-).
My experience issue checks on long weekend in a shopping center 50min drive from me on a long weekend in a crowded shopping center that was not even open on one of the suppose service dates then dont pay cause you could not perform a check within there time period which was so full the day of the check for 2 hrs no really I like driving 50min per way to not complete this check and then drive back the following day to receive a non payment!! It gets better I had not completed another since that date, So they ring me on my phone and beg me to do another 4 checks so I go and do them 55min from my location so my cost $40 in fuel plus food ordered off the Mc Cafe direct menu then get a notification to say A hot chocolate is not on the menu nor is a Chai Latte and nor is a ham and cheese croissant! Tomorrow lodge a full fair trading complaint and have these bastards stopped! that was over $60 spent plus time for What? To add insul to injury when completing the check I was notified that my travel had been removed and they expected me to drive 55min up then 20 min to another location then 75 min back home apparantly is worth $8 travel $6 food reimbursement and $7 fee... I assure you International Service Check you have not heard the last of me!! See you in the Tribunal...

This company is NOT fraudulent. I have had no issue working as a Mystery Shopper for ISC. I joined then back in June 2014, completed all registrations. Predominantly McDonalds checks but I work closely with my Coordinator and always ask if there is any other company I can check. I spend 15 mins at service check, write my report and answer the multiple choice questions (30 mins in total). I get paid $21 for that.

Yes you do receive feedback on your report writing skills so you do have to get the hang of that. When you receive feedback on your report they give you instruction on how you could have improved it. I have created a template report for drive thru and restaurant internal checks which gets amended for each one It takes practice but all my feedback is good now and I have never not been paid!

Yes that includes payment for your time to do the service check, reimbursement of the food purchase and driving costs. Driving costs are not high as I requested that the restaurant locations are within 15kms of where I live and work. Most of my checks are done on the way somewhere, or done early morning before work, at lunch or on the weekend. You have to treat this as BONUS money not a full time income. I have always been paid on time, at the beginning of the month (for the work done the month before) straight into my bank account. I think it really helps if you have a good Coordinator, we email each other all the time. I even tell her when I'm heading out of town just in case she needs a service check done where I'm going.

Excellent company and all my experiences have been professional.

International Service Check no longer deserves to have the McDonalds contract as they treat their service checkers very badly and show them no consideration. They used to be a reasonably good company but that has changed in Australia in recent times.
Many of the ISC coordinators are NOT good but when ISC treat the good ones so badly what they end up with is people who have no idea what they are doing. The current lot might be nice people in every other way but mostly they are incompetant as coordinators. Not all coordinators are prompt in responding to emails, if they reply at all in some cases.
They are strict about reporting but if a report is marked unsatisfactory then the service check should be done again and the original report NOT sent to McDonalds or else it is FRAUD.
Yes they do pay every month debstar74 but NOT for all checks completed the previous month. If you can do your report in 15 minutes then you must be on high speed broadband because it takes even the most experienced service checker at least twice as long. You might be paid a total of $21 but there is the cost of the food and drink as well as your travel to get there which reduces that amount considerably. Not all their service checkers live near where McDonalds are located and in some of the non-city towns they have no checkers because ISC treat them poorly. They only made the situation worse when they decided to pay such a pittance for travel from this month as it does not cover the cost of fuel.
You think differently about them but there is very something wrong with ISC if they cannot keep their service checkers when many other mystery shopping companies don't have any problem doing so and they get their assignments completed on time. Every other mystey shopping company who pays travel pay enough to cover the cost of fuel and maintaining the car their shoppers use to complete assignments.
You have not been with them for very long debstar74 but if you want to keep doing McDonalds service checks be prepared to register with a new company in the forseeable future.
At the present time, ISC is completely unprofessional. From your glowing comments, some of which are inaccurate, I am left to wonder if you are also a coordinator with ISC as they are also service checkers.
Hobiesailor as an independant contractor Fair Trading probably cannot help you but McDonalds Human Resources Department might be able to.



Videos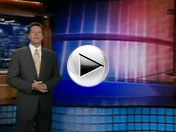 Latest Groups
Today's Mess-Up Photo