ice platinum rewards, Salt Lake City, Utah Complaints & Reviews - misrepresentation

ice platinum rewards Contacts & Informations

ice platinum rewards

misrepresentation

Complaint Rating:

Contact information:


Salt Lake City

,

Utah




United States




Offered a free cruise, $1200.00 cash credit for depositing my Westgate resort week and offered free 1 week resort stay. Already had a 15 year membership that I never used and they offered me the above for an additional $1500.00 Well I was told that the week I deposited was deposited too late and that I would have to deposit the following years week to get my $1, 000.00 cash credit. Then the free cruise cost me $1685.00 and the free resort isn't free you have to end up paying an additional $1200.00 for the week and it is at a low end resort! I do not see myself using this company in the future as the savings ends up only being $300.00 per cruise so BIG MISTAKE if you aren't part of this organization STAY CLEAR DON"T DO IT

Comments
United States
Vacation Clubs





Comments

Sort by: Date | Rating

Just a Friendly FYI! When TS owners deposit thier week or weeeks they need to be at least 6months out so that the exchange companies have enough time to exchange them for you. Timeshares are for peolpe & families that want to travel & do travel & will cont to travel, so inregards to your membership, why woud you even think of buying additional travel or a cruise certificate when you dont use your travel membership as it is?

Sorry but that's your bad!! I have rented TS for years & I am someone that does travel & will cont to travel thru TS's!!! FYI2 Don't do what I did ...If you own a TS it's a good idea you don't just buy one & then come home & stash the bag of Great Goodies (Extra Incentives ) in your closet & forget about it until a year later. Well then it's to late to get all the free memerships members that was given to you by Westgate at the time of purchase... Westgate is known for giving out great memberships for free!!! Happy Travels!!!

I disagree strongly. I am a member and have been for many years and have had nothing but good experiences with ICE. I also purchased a lifetime membership and was given the same incentive certs. I booked my free stay at Pueblo Bonito Sunset beach and paid $0.oo. This is not a low end resort, this is one of the best in mexico.
I havent booked my cruise cert yet, but I have been quoted on a few and the only thing I have to pay is the ports and taxes..If I wanted to upgrade to a balcony then I would have paid upgrade fees, but I will go with the free inside cabin I think.
As far as the week deposit, I havent tried this yet, but I do remember them telling me it had to be at least 6 months in advance.
Lastly ONLY $300 per cruise? You have to be joking...My membership is for a lifetime, I sure dont expect to save the entire amount on 1 transaction.
From what I see this is a great program.

ice platinum rewards

it is badddddddddd dot waste your money!!!

Have been a member for 15 years and love it. I save around $3000 per year using it and the best deal is booking air. My friends love to use it and love the Instant Vacations. THOSE PEOPLE WHO POST NEGATIVE COMMENTS ARE IDIOTS THAT DO NOT KNOW HOW TO TAKE ADVANTAGE OF USEFUL PROGRAMS AND NEVER UNDERSTAND THE INSTRUCTIONS CORRECTLY.

This is the biggest scam of all time!!!

The salesperson tells you that he will give you 50, 000 free credits that you can utilize for Resorts, Hotel and Cruises. When you call to use the credits to book a Hotel, they tell you that you can only use it on Resorts and Cruises. These credits can also be earned by using their services to book resorts, hotels or cruises. You can even trade your timeshare week for 10, 000 credits which is the equivalent of up to $1, 200 off a cruise? Well try to book a Cruise with the credits and you'll only gets about $750 discount off the cruise. So that means you still have to pay another $1, 000 out of pocket for an oceanview room or suite, unless you want to stay in that box inside the cruise ship.

If you get approached by this company, don't fall for it. Unless you want to pay $1, 500 for a discount program that only offers you about 10% to 15% off of what you can normally get off of expedia.ca, travelocity, etc...

The last statement is not correct. I have booked cruises many times using and not using the points. The compare to expedia and others is not correct I always get 35% or more off an equal booking without using the points. What the person is doing is looking for the cheapest deals and short cruises which do not give the best benefit and then trying to get a further discount and then scanning the Internet without trying to actually book something to see if it is for real. I notice that a lot of the Internet adds are tricky and when you try to book it changes or is no longer available. I also noticed different banners from different adds using different computers or pads at the same time using the same searching tools. This means what you see could be determined by your cookies and where you have been looking in the past. Some times using the points is a good value sometimes not. You have to use discretion when using the points however they are free so what is the issue anyway?

I have had good luck with ICE. Used my free resort stay and was in the best cabin on the property.

I am now having problems with my account. After about 2 1/2 years my lifetime account has been canceled and I am not getting any help from them to solve the issue. I keep getting put off to other people who make excuses and never re contact me. This is upsetting and I will begin to start posting more negative comments on the Internet if I am not able to get this fixed.

Ice Platinum Rewards offered a lifetime membership with reduced prices on vacation resorts, airlines, cruises, and hotels. For a fee of almost $2000.00 we were to receive the lifetime membership plus FREE certificates for a seven day resort stay plus a FREE four day cruise. The problem--they have been taking the payments out of my checking account every month, but when we tried to book our resort stay--we find the certificate is only good if we pay an additional fee of almost $700.00 which does not include tax. This additional amount is not part of the initial fee. They really pulled a good one on me. I'd like Ice Platinum Rewards to refund our money, and never call us again. I will post negative reviews about this company, and certainly would not recommend them to anyone.

I worked for ICE gallery for 6 years scamming people out of money. I took about $500, 000 in that time from people who just wanted to go on vacations. The 50, 000 points they give you are worth whatever they say they're worth. (50, 000 X 0 = 0). And the comlimentary cruise for the lifetime membership is anything but complimentary. After my daughter passed away I did not like scamming people and tried to change things. They let me go 3 weeks after. If you have paid this company money dispute it with your credit card company immediately. Its the only way you will get your money back outside of their 10 day recision period. It's complete misrepresentastion. Seraj ardakani and Brian almindo are the supervisors in memberships.

I booked an all inclusive resort vacation to find out the day I checked in that my family wan't included in the reservation. This was Christmas day 2013 and I was stuck in an island with no reservation for my kids and had to pay the resort AGAIN for something I had already paid this agency. Tried calling ice platnium and they were closed on christmas day... spend hours on the phone trying to get a hold of a supervisor without luck... I DO NOT RECOMMEND THESE PEOPLE ITS A SCAM!!



Videos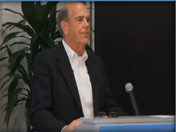 Latest Groups
Today's Mess-Up Photo