Share with Others
Recently Discussed Complaints
Consumer Tips & Tricks
Latest News & Stories
Latest Questions
Huntington Bank, Warren, Ohio Complaints & Reviews - Mortgage Modification

Huntington Bank Contacts & Informations

Huntington Bank

Mortgage Modification

Complaint Rating:

I applied for a home Modification in Feb 09 due to lack of work and being unemployed from the automotive industry. A hardship and was told I qualified for the modification. I provided all papers need: unemployment stubs, bank statements, and all other expenses. I was told it could take up to three months to process, therefore after three months I began calling the office to check on the my status and I never receive any calls backs after leaving several messages from April to July. In August I sent a letter to the corp. office in collections dpt. with dates and time the several calls I have made. Two weeks later I received a call back from Jessica Nechovski asking for additional information the next call from Jessica was Sept 8th she said I did not qualify because I was on unemployment and I needed to get a regular job. One week later my unemployment ran out and I began working in my past professional as a Cosmetologist for JcPenney salon, making much less than my unemployment. I have been to other agencies for help with this matter and have been told I was able to receive a modification during the initial start of my hardship and unemployment. Huntington National Bank has gave me a complete run around for the past 8 months and would not even take partial weekly payments to total my monthly payment by the end of each month. Other employees who have also been affected my Delphi's downsizing are with other banks and was not even able to receiving unemployment as income nor were they employed and have been able to get Home Modifications. Huntington Bank has refused to work with me to save my home and should be force to comply to the making homes affordable for all with hardships at this time in our depression.

Comments
United States
Banks

More Huntington Bank complaints






Comments

Sort by: Date | Rating

Huntington has done the exact same thing with me.
Only her name was Maragret Hunt.
These people could care less about those of us hurting.
I was disabled, and live on a fixed income.
Yet they want their payment now.

They're doing it to me right now! I never signed papers...didnt even receive any papers! It took them 6 months to agree to temp loan modification...all the while they would accept monthly pyts...now they tell me the pyts i made under temp loan modification are not house payments! a week later got letter of foreclosure from attys! on 7 28 i received a third letter from huntington offering assistance to me! the post mark date was 7/28 the letter was dated june 8th. what a freaking joke! They told me also unemployment doesnt count as income! let me tell you that is against the law...I'm filing a complaint w/fannie mae & the dept of commerce...dept of commerce has the form on their website & you can email it back...everyone who's had this done to them needs to file a complaint. this is BULLSH$%!

I have a mortgage and escrow account with huntington and they seemed to forget to pay my winter taxes that are no delinquent and added late charges etc. Huntington is investigating but wont have a answer until around April 12th. In the meantime I could have a lean out on my property etc. They really really messed up my mortgage and for some reason increased my escrow account by 300.00 a month even though my property taxes went down. It made my payment so high I cant afford it, I think they are trying to put me into foreclosure

I was told I qualified for a BofA home modification due to being unemployed also I have an interest only loan and am currently over 40g upside down. After 6 most they call and deny me saying I am disqualified due to unemployment. I thought Obama passed laws to fix the interest only loans. This is extremely depressing. I had my house for 4 years and put money into it. Now I will have to rent, forclose...Any advice email boxersrule2008@yahoo.com

After losing my job I applied for a modified home loan. I was told being unemployed counted. My loan was also interest only and 40g in the hole. After 6 months and tons of paperwork I was told being on unemployment I do not count and that I need a job now. Now I"m back in school to finish my prereqs to get into the R.N program. Plus there is still no LVN jobs within an hours distance hiring now. I will file a complaint. Any advice please email boxersrule2008@yahoo.com I am a single mom with 3 boys and one is disabled. I've lived her almost 4 years and put money into the house. New carpet, door, bay window, etc.

Hunington pulls this kind of crap with people. After my son had surgery, we were whiped out from medical bills. WQe called Hunington on the first of Dec. to see if we could make an interest only payment. They offered to skip our house payment for Dec. then divide it up into 6 payments to be added onto our bill for the next 6 mths. They sent an agreement, which we signed and sent back the next day. 2 mths later, we find a card on our door to call them. We called, they supposedly couldn't find the agreementwe sent. Said we defaulted on it, all but called us liars, were very rude, THEN we find out that you are considered late the whole 6 mths. They report it to the credit bureaus, and send a guy to take pics of your house every 45 days during the entire 6 mths. at our expense. They wanted 2 house payments immediately and threatened foreclosure. They pretend to help, then screw you big time.

I have been living e Huntington nightmare for 4 years now...tried for loan modification & they kept losing my paperwork. Then we would recieve a letter one day that would say "help is available for you" and the next day we would get another letter saying there was no help available. Finally, they filed the foreclosure & we went through mediation trying for a deed in-lieu of foreclosure. After a year waiting for an answer on that, the answer was NO! In the interim, I received a cash offer on my house. The buyer was willing to pay what was owed, less penalties. We couldn't get an answer from Huntington or their attorneys on the amount owed so the buyer got frustrated and purchase something else. My attorney advised me to just let the foreclosure go through because banks were not coming after people for deficiency judgments so we did...Now, Huntington's attorneys ARE coming after us for the deficiency and are threatening wage garnishment. They already garnished my checking account in the amount of $2800 which I had set aside for rent, diabetes medications & school supplies for my kids. Can't seem to get assistance from ANYONE...not even the attorney I paid to represent me! We tried to do what was right to lessen the hardship on Huntington Bank due to my loss in income but, learn from my mistake...File Chapter 7 bankruptcy so they cannot come after you. We didn't want to file bankruptcy & wanted to make good on our debts but now we are getting screwed even though we tried to do things the right & ethical way!



Videos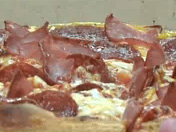 Latest Groups
Today's Mess-Up Photo