Share with Others
Recently Discussed Complaints
Consumer Tips & Tricks
Latest News & Stories
Latest Questions
Home Depot At Home Services Complaints & Reviews - Do not trust Home Depot At Home Services!

Home Depot At Home Services Contacts & Informations

Home Depot At Home Services

Do not trust Home Depot At Home Services!

Complaint Rating:

I live in Illinois, and contracted with Home Depot to replace my roof. Part of the contract said they would replaced warped decking. Well, after a month they finally showed up with a crew that spoke no English, so I could not get them to replace the warped decking on my roof, despite assurances it would be done. I was unable to contact the project manager as he did not work on Saturdays. I complained about the roof job and pointed out all the flaws in the roof. The project manager finally came and looked at it and said they would not do anything about the problems. After being threatened will legal action I paid for the bad roof. Home Depot did offer to redo the roof for another $6,000. (Why would they offer to redo it if it was done right the first time?) Bottom line, do not trust Home Depot at Home Services.

Comments
United States
Building, Construction





Comments

Sort by: Date | Rating

7 weeks ago I ordered flooring from Manteca Home Depot. 2 wks later when we went to pick it up it was damaged. It was reordered and two weeks later when we went to collect it the 2nd order was damaged. In the mean time, we had contacted Home Depot on a number of occasions to voice our concerns, but no one seemed to care because the store never made an effort to contact until I started getting really pushy and demanding a response in week 5. People promised to call us and didn't, people called us to pick up damaged wood, we asked to see the GM in the 7th week and surprisingly he didn't call; the list is extensive. Today the general manager Bill Newbold basically said that we should take the damaged wood and cut the ends off and he would give us 2 boxes free gratis. Nothing about the fact that we have been treated most unprofessionally by this corporation, that we have spent endless hrs trying to fix the problem, or that we still do not have flooring more than 7 weeks later, even though it has been charged to our home depot card for 7 weeks. We are closing our account and moving our business to Lowes. Even though we will need to travel to another town to the nearest Lowes we feel that we can no longer shop at a store that exhibits such little interest in its customers despite the Home Depot mission "to do the right thing" and "respect for all people" as outlined on their website.

I have worked for 15 years in the service industry so I know how to handle complaints and Home Depot Manteca do a really bad job at it. The front line employees are nice and helpful, but management needs some training in dealing professionally with complaints, to take responsibility, and to do so in an efficient manner. On the plus side there was one manager called Anthony at the store who treated us very professionally. Pity his boss did not learn some customer service skills from him.

We will never shop at Home Depot again, and will make sure we share our story with the many new homeowners in the area.

I live in Nevada and contracted with The Home Depot (THD) home services to replace all our windows & sliding patio door with LoE 366 glass coated with sound & security laminate. The contract was signed on 9-15-2009. After no contact from THD for over a month, I called to find out when the windows would be delivered. After a week of calls with no answer I finally received a delivery date of 11-23-09. On 11-25-09 a THD installer showed up but 5 out of the 13 windows arrived the wrong size & the patio door slider was opening on the wrong side.

After a close inspection of the LoE rating certification label on each window & a call to Simonton, the window manufacturer, I discovered that the installed windows did not have LoE 366 glass. The windows had a much lower cost LoE 270 glass... so all the windows had to be reordered. The second set of windows came in on 12-15-09 but they arrived with the wrong glass again and did not have any stucco flanges ...o they also could not be installed. The patio door also did not arrive. THD once again measured all the windows and ordered new windows & a patio door which is schedule to arrive 1-12-2010 with installtion on 1-16-2010. At this time I doubt if I will ever get the coorect windows which means I shall have to file a law suite against THD.

The THD salesman who sold me the windows quite in disgust & the THD employees & installers have reported to me that these problems are typical with THD. They never get the correct windows the firts time & most orders drag on for up to one year before they are corrected. If you want to put up with a contract that takes up to a year or more to correct then go ahead & deal with THD. Otherwise pay a little more and go with another company. I will never do business with THD again or any company associated with THD.

The lowest price comes with a terrible cost in pain & suffering when dealing with THD. The worst may be the way their staff & management ignores your calls & emails. Their customer service is horrible.

I've twice had windows installed on my house by The Home Depot. Both times the sales guy was very good and the second guy that came and measured was very accurate and took his time to explain the details to me to make sure that I was getting what I wanted. Both installs were handled promptly and cleanly. They showed the utmost respect for my wife who was carrying our first child and were very careful not to disturb any of the outside landscaping and the communication was constant and complete from start to finish from the project coordinator.

Neither project took more than 4 weeks to order and complete, so I'm going to have to say it sounds as though you've had a 1 off experience, granted people are human and mistakes happen, unfortunately it seems to have happened to you this time.

I also had a great experience with the installation of windows in both homes I own. I even had a problem with opening 1 of the windows because I made a mistake tilting in the window and damaged something inside the window. I called the sales consultant and he was at my house within 1 hour. parts had to be ordered to finalize the repair, but we did not have to wait long before the window was fixed. I was so pleased with the service I hired them to install new soffit, fascia and gutters. This was aslo installed without a problem and in a timly manner. I recommend home depot's installed services

I have ordered 2 windows through Home Depot At-home Services in Connecticut, and a few weeks into the project and without even having the windows yet, I'd give them a grade of "D-" - I've started blogging about the project if anyone is interested at http://homedepothomeservices.wordpress.com/

I got the wrong advice from my local Home de Pot, too. I am currently reporting incident to manufacturer who certifies them to give he right advice & do the job right.



Videos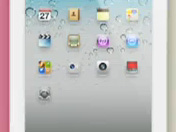 Latest Groups
Today's Mess-Up Photo