Share with Others
Recently Discussed Complaints
Consumer Tips & Tricks
Latest News & Stories
Latest Questions
Hagerty Insurance, Pasadena, Maryland Complaints & Reviews - Misrepresentation at it's Worst!

Hagerty Insurance Contacts & Informations

Hagerty Insurance

Misrepresentation at it's Worst!

Complaint Rating:

I recently contacted this company about car insurance on 2 Camaros, a 1986 Camaro Z28 and a 1989 Camaro IROC Z28. I was upfront from the beginning as I always try to be. I disclosed with pictures the 2 vehicles and their condition. The 86 is about 90% done and the 89 lacks mainly paint and the seats to be replaced. The 89 has wheels w/ new tires that need to go on it but didn't want to put them on yet until the rest is done. The people I spoke with from Hagerty's agency among others, a Susan and a Susan O had no problem with this! I was told the company needs pictures of all 4 sides of the vehicles with doors, hood and the hatch both open and closed, and I provided that also the company needed the necessary paperwork to bind the coverage. I also made the payment of $375.00 as instructed which later was upgraded to $425.00 needed as there were some additional items I decided to take Insurance on. The charge has not made my account yet, Hagerty said they wouldn't but stay tuned! I don't trust anything they say!
Thinking everything was fine, I started preparing for my venture on my days off as part of the Critical Care Response team with Johns Hopkins here in Baltimore. I then got a call on my voicemail to call these people involving updates that they needed, I complied to find out they needed the equipment in a locked 4 sided shelter which their ad asks I believe if it is outside, in a 3 sided Pole building, with or without doors, locks, etc. I recently had ordered a prefab building 12x24x16 with doors, windows, walls, etc. Well, they said to send pictures of that as well and again, I complied. A short while ago, I received another call asking for me to call them back yet again! which I was then told that they wanted to wait until I'm further along with the rebuild process. Keep in mind I had already did the one 86 White Camaro {Pictures Available At Request) all but minor cosmetics and paint, about 90% which we in the Custom Car and Body & Fender business call this type of restore project. Neither car is customized mechanically, mostly Tinsel and Glitter. As for the 89 Camaro! It lacks basically Paint, a dent fixed on the drivers side, The right bumper and badging which I also have already to go on it. {as somebody before me put a RS Bumper on it. For those who don't know! an RS model usually comes equipped with a 2.8L 6cyl engine and an {S} as the 8th digit of the VIN, this one in fact is an {E} Seats, and tires and wheels which I have waiting on it, I could see these peoples concern if I tried to insure these vehicles for some unfair amount of money, the truth is I requested a Guaranteed Value of $ 5, 000.00 per vehicle when the book values checked several nights ago were approximately $3720 for the White 86 Z28 and $ 5320.00 for the 89 IROC.
OK, all this said! here's why I think these folks should not have a business and I think anybody who reads this should agree! Customer Service and Satisfaction is what anybody making a purchase wants in today's world. After dealing with the constant changes that I as a Consumer, Professional Body, Paint, and Automotive Mechanic of some 30+ years, a professional Truck Driver for 21 1/2 years with 12 of those years owning a successful company with well over 2, 000, 000 miles in 49 states, Canada, and Mexico under my belt with a clean CDL Record among other qualifications had to endure, in order to get this insurance, I can't help but wonder what hoops and hurdles would I have to go through if I ever had a claim? I don't mean to make things sound like I'm bragging, I'm not trying to at all I'm simply letting others know I didn't accomplish these things easily in fact it was very hard but, I learned at a very young age if nothing else about true quality in people and product. The Classic Car Hobby is bigger than it's ever been! For those that have their cars and other specialty vehicles with these and other people and those who are considering them, do yourself a favor and go somewhere else if only for piece of mind, these people are not to be trusted with anything let alone beautiful automobiles that got that way through your hard work and Lot's of hard earned money! For those that might be interested, I presently am in the commission of getting into this hobby more and more by transporting these same kinds of vehicles all over the country, going to every show I can find, and getting to know everything I can about this hobby or business if you will. Good Luck and Stay Safe! Sure Hope To See You Out There! Thanks for Listening! Michael J. (Jerry) Neighoff

Comments
United States
Auto Insurance & Loan

More Hagerty Insurance complaints






Comments

Sort by: Date | Rating

I purchased a policy from Haggerty for my 57 Cadillac. 8 days ago an elderly driver drove down the side of my Caddy and I have been getting the run around from Haggerty and their Canadian representatives ever since. They have not sent out an adjuster, do not return calls the same day (MAYBE the next day after you leave several messages) and haven't even opened an official claim yet! As soon as this nightmare claim is over I will be immediately switching insurers and requesting, or suing for, a refund. Haggerty has the worst customer service I have ever experienced.

Hagerty it is worst. I insured my 1978 Trans Am with them, they approve for me to send my car out of state to be restored. The car will be at the restorers shop for a year till done they knew that.
They started charging me a policy for a $ 25.000.00 car, I pay them for 1.1/2 years religiously and on time.
The shop that I send the car went out of business and sold my car to some one in another state.I file a claim with Hagerty, they took approximately 4 months to investigate as to what happened to my car, I send all the contracts, receipts, wire funds bank statements and the police report.
I just received a letter stating that they will not pay the claim because, they say the guy was a crook and a scam.
Here is the problem, how do some one know that the garage, body shop, smog test center or a motor re-builder will go out of business??none of us collectors will know and the insurance companies always find a little paragraph in the policy no to pay the claim, I believe take one crook and a scammer to know one, and that's what is going on with Hagerty. Please Please, if you have a Hagerty Policy look very carefully at the Definitions and the EXCLUSIONS, they are calling it trick or scheme. So let see: you give your car to a dealer to sell it for you, he call you to bring the title to him to register the car to the new Buyer, he sold your car and took of with you money, you are insured(you think) according to Hagerty you have no claim. Hagerty is the worst insurance I have ever experienced for over 30 years that I am collecting cars. PLEASE BE AWARE OF HAGERTY THEY WILL FIND A WAY NOT TO PAY YOU, THEY ARE PART OF ESSENTIAL INSURANCE. I will take them to court, my attorney is drafting the complain.More to follow.

I feel great empathy for those who have made the above complaints. One thing to keep in mind however. The owner of the 78 TransAm and the owner of the vintage Cadillac certainly have options as many companies cover these early classics, but the owner of the 86 and 89 F-bodies is actually in the same spot as I am. My current insurer will not cover my 87 IROC Z28 as a collectable. The car is currently insured as a stock 1987 IROC. If it were stolen or severely damaged, I would receive around 5-6, 000, which is book value. This is a car I have owned since 1998. In 1999, I put the car in the shop and completely overhauled it, installing a 420hp engine, complete new suspension, custom transmission, new wiring and electronics. All totalling $27, 500 in parts alone. I am an ASE Master auto technician and I performed all the work myself with meticulous detail. Having this car covered for book value only is a huge risk for me. I feel nervous even taking it out of the garage. Hagerty is the only company who seems to insure vehicles of this vintage as collectable vehicles. So, what choice is there?



Videos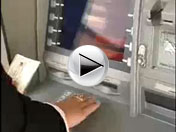 Latest Groups
Today's Mess-Up Photo