Share with Others
Recently Discussed Complaints
Consumer Tips & Tricks
Latest News & Stories
Latest Questions
Green dot prepaid services, Brooklyn, New York Complaints & Reviews - This Company sucks, has no customer service and in the money business.

Green dot prepaid services Contacts & Informations

Green dot prepaid services

This Company sucks, has no customer service and in the money business.

Complaint Rating:

if you purchase a prepaid credit card & want to dispute a transaction, you'd want customer support to assist you in correcting the problem i definately dont want to write a letter to some po box. your money isnt safe here.
its messed up that the problem occured in the first place. Next, forever to get your money back. i cant do business with this kinda co. Clay in Brooklyn

Comments
United States
Credit Cards





Comments

Sort by: Date | Rating

Clay write the Fed Trade Commiss and BBB. They may help shut them down. They have a ghost company in Ca with a PO Box But the BBB will help and they speak American. Any body can speak english.Write the Better Business Bureau in Georgia. Or file a proper complaint with the Ghost Company in California. Someone asked how to reach a real person on this card. when they come on and ask english or spanish do not press anything. When it asks the nature of your account press 1, then press 2, enter card # then enter zip code. listen to automation and press 3. This company will not cooperate with you to return your money in an orderly fashion. They are not an american company tho the main office is out of California. There is no one in California to talk to. To file a proper complaint, write Green Dot Visa, PO Box 1187, Monrovia, Ca, 91017.
BBB of W. Georgia-E. Alabama & S.W. Georgia (Columbus, GA)
500 12th Street
Columbus, GA 31901
Phone: (706)324-0712
Fax: (706)324-2181
Email: info@columbus-ga.bbb.org
Web: www.columbus-ga.bbb.org
Please contact the BBB directly if you have questions about your complaint.

Indeed, GREEN DOT SUCKS ! Anyone that tries to do business with this company, you better hope you don't have any issues that require fixing by them or you may as well drop the soap now and get it over with ! The people that use these prepaid Visas are poor enough, never mind being raped by fees at every possible turn. What gets me is they actually have the gall to make you pay $4.95 every time you DEPOSIT money to your card with their so called, "Money Pac" ! Then there are the monthly usage fees, but wait, you could instead opt to pay a $1.00 fee for EVERY purchase you make. FU#@ ME !, They should be paying YOU $1.00 per purchase which is not too unlike what some REAL credit cards do. The completely automated customer service system is not what you'd ever expect from a firm that's handling peoples money. Not one option to speak to Customer Service on that list, let's try another sub-menu ... and another. Let's get real folks, how many questions that you actually have are answerable by these systems ? Maybe 1 in 20. It took me 30 minutes of Internet searches to finally find a real live, "talk to a person", phone number. I'm sure they routinely put customers on hold for 45 minutes like I was privileged to. I got bombarded with recorded ads for their latest schemes get more money into their greedy little interest bearing hands, (accounts). Finally, I got a real person after a seemingly ceaseless struggle to decipher a little bit of English from the Hindi dialect. I thought I had my problem solved. No dice ... I had to call back again! The good news is I found another prepaid called Serve.com American Express. They have a start up fee of $5 and that's it. So far they seem OK.



Videos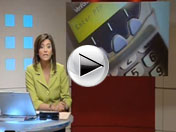 Latest Groups
Today's Mess-Up Photo