Recently Discussed Complaints
2.
(9 mins ago)
Indiald.com
IndiaLD's access numbers are always busy and the international calls keep on dropping if they connect after multiple attempts
3.
(10 mins ago)
Indiald.com
Stay away... these people are criminals
4.
(18 mins ago)
Motek
Fraud
Consumer Tips & Tricks
Latest News & Stories
Latest Questions
Foreign Operations remittance Deptt, HSBC, London, LONDON Complaints & Reviews - Lottery Fraud

Foreign Operations remittance Deptt, HSBC, London Contacts & Informations

Foreign Operations remittance Deptt, HSBC, London

Lottery Fraud

Complaint Rating:

Contact information:
HSBC Bank


United Kingdom




HSBC BANK LONDON - Yahoo! Mail India
HSBC BANK LONDONThursday, 2 October, 2008 4:01 AM
From: "MrsPaula Barrett" <mrspaula.barrett@yahoo.com.co>To:
sivaiyer43@yahoo.co.in
¡Tengo nueva dirección de correo!

Ahora puedes escribirme a:mrspaula.barrett@yahoo.com.co



- I, am Mrs.Paula Barrett, the manager foreign operation remittance
Department of HSBC Bank London of Uk.This is to bring to your notice
that my office has Taking over all the money Transaction originated
from any part of African and Europe countries as Contract payment,
Fund inheritance or Lottery Winning due to aquthorized/incapability
of financial institutions/security companies In releasing such huge
sum of money due to Fraud, terrorist and money Laundry activities
going onworld wide.The World Bank Group has Mandated the HSBC Bank
via my Office to release funds to beneficiaries through Tele Banking
Transfer, Hence Your Name appears as one of The fund beneficiaries
whom their fund was successfully cleared recently From Terrorist and
Money laundry and your money will be released to you Through
Tele-Banking that is the only way you would receive Your money to
avoid paying excess charges.As regards to this arrangement, you are
advised to contactthe telex director Mrs. Elspeth Schwenk through
her direct email;( mrs.elspethschwenk@live.com ) it to transfer your
fund into your bank Account that you would provide. You are
therefore advised to forward your direct telephone numbers, Your
complete name and your mailing address, age/marital status and
occupation/position to Mrs. Elspeth Schwenk for Immediate release of
your Thirty Million Dollars Only (US$30, 000, 000.00).Note that this
payment shall follow all due legal proceedings before it will be
released to your bank account.Therefore be aware that your fund has
obtained all the clearance to be released to you.

Comments
United Kingdom
Lottery Scams





Comments

Sort by: Date | Rating

Dear sir,
I am Shaikh Hasibur Rahman from Bangladesh.The HSBC Bank has been send me a Approved Payment letter.The HSBC BAnk.Headquarter Foregin Credit Control Department.International Remittance Department HSBC Bank London.Phone - +447700037588.Ther was say Sequel to acknowledgment of relevant documents of claims as submitted in this department.We are happy and obliged to inform you that the above said sum has been cleard for onward transfer to your nominated Bank Account.We have been instructed to credit the sum USD $1, 000, 000:00to your Bank Account as stated below.
Please inform me for this letter.
Thanks
hasibur rahman
rahmanhasibur95@yahoo.com.

-------TO HSBC BANK FOREIGN ACCOUNT DEPARMENT ------

sir
i had mailed to your Foreign account department manager mr.Martin jonson to transfer my fund to my bank accounts but
they are forwarding my money directly to deliver by Avonix Diplomatic courier, , I had requested them to make bank tranfer, , sir i want my money only through bank transfer
thanking you
VISHWANATH AMBEKAR
ambekarbandu@gmail.com
--------------------------------------------888---------------------------------------
the mail details being given to me by mr.Martin Johonson are given below

Attention: Vishwanath Ambekar,
The World Bank authorised that the fund should be delivered to you in cash.Not by transfer.
This is to inform you that I have received your credentials, but you still need to send your international passport photo page for proper identification.This is to enable the delivery agent of the Avonix Diplomatic Courier Service identify you immediately he arrives in your country.
Do that as soon as possible so that I can submit the fund in question to the Avonix Diplomatic Courier Service for onward delivery to you.
Call me as soon as you send it via these numbers +447024067260 or
+447045790652
Looking forward to hearing from you as soon as possible.
Regards,
Foreign Account Department Manager.
Martin Johnson.

I'm sarah-jane robert, the hsbc had send me an approval letter and had said that i must paid GBP425 for the transfer of my fund, it was Mark Smith from the HSBC who tell me this. i wanted to know if that was really true or all this is only fraud, if anyone who have receive this type of e-mail please tell me if you have been paid so that i can get a courage to send this money if it is a fraud please help me to protect me by telling me.
your thankfully
contact me on the juliasarah@live.com

Hello am kamran from pakistan i had recived an email of lottery i think this is faruad
my mail id contect me .muhammadkamran2260@yahoo.com

Dear Bank,
I have an payment confirma slip approval:HSBCBGIL/009/F.C.2/13 from:Euro:149, 098, 229.06 on my name:A.M.Martis.This is callsystem. Also i have $195, 000, 000.00 whith the # CBL8 84c4/ n84-A Also on my name:Angelo M Martis this is Cash /swift document.I wants to collect my funds.I will send you the document.Jean Michel from HSBC have send it to me.I have pay all charges already but have not get my funds reoflext till now.He have gif me the codes to transfer and account but not the ID, password and passcode.Also i done have an credit card from HSBC yet.
Email:martis1957@hotmail.com
Sig
n:Angelo Martis

African scammer who will steal your money my friend . Do not be so gullible my friend . If you already paid them any advance fee it is gone and will never be recovered. You cannot transfer funds that do not exist.



Videos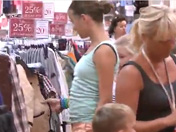 Latest Groups
Today's Mess-Up Photo