Feit Electric, California Complaints & Reviews - Early burnout

Feit Electric Contacts & Informations

Feit Electric

Early burnout

Complaint Rating:

Contact information:


California




United States




I have been installing low energy recessed ceiling lights (spot type) on an attrition basis for a few years. It appears that light manufactured by Feit Electric (bought at Home Depot) have a very short life... Lately, I have been collecting the failed bulbs and they continue to fail while original, incandescent bulbs are still operating... they are supposed to have longer life, not shorter.

It seems that low energy bulbs supplied by other manufacturers (I will not buy any more Feit bulbs) are lasting longer, but time will tell.

Comments
United States
Appliances

More Feit Electric complaints






Comments

Sort by: Date | Rating

So tell me have you contacted the company as of yet ? or are you just bitching and doing nothing...

oh, I know you were'nt reading the instructions and used them wrong that's why you have not called the company I get it.. Man your sooooooooooooooooooooooooooooooooooooooooo smart. hey give me a call I think there's a monkey next door that I can see if he available to help you out and count the light bulbs. Have'nt you read what is on all the internet CFL's are junk and the people that use them are stupid and big followers man good thing for some of us that believe being special and not followers...

Dear Brian,
I am a company representative and would appreciate the opportunity to discuss this matter with you personally. Can you please email me directly at jay@feit.com?
Thank you,
Jay Matsueda

I'm seeing the same thing. I've gone through one 8-pack of BPCE13T/8 bulbs (UPC 0-17801-87728-1) in the last couple of years and have another yet unopened. These CFLs are billed as 60W incandescent replacements, "Energy Star" compliant and are supposed to last 8, 000 hours -- 7 years in average use, 8 times longer than a standard 60W bulb. They have been installed in open fixtures, with plenty of air circulation. They always fail with a smoky, phenolic smell, but the tube shows little of the darkening typical of old fluorescent tubes. I haven't bothered opening any of them up, but it is obvious that the electronic components are failing long before the fluorescent tube has reached end-of-life, and they're barely lasting longer than incandescent bulbs in the same application.

Since this keeps happening, it's soured me on Feit Electric and CFLs in general. CFLs contain mercury, require more energy in their manufacture than a standard bulb and we keep going through them at a prodigious rate. Feit Electric's insistence on using the cheapest, most marginal electronic parts is the product's undoing, and will ultimately be the undoing of the push to force CFLs on an unwilling and rightfully suspicious public. They are not a good deal for me, for the U.S. balance of trade, nor for the environment.

For the record, I'm a degreed electronics engineer, and a Registered Professional Engineer in California.

I have the same problem with all of the flouresent Feit Brand bulbs that I purchased at Costco. I have contacted the company several times and they have sent replacements but I just quit doing that because they went bad too. I purchased some different brands at Home depot and none of them have gone out on me yet and it has been about a year. Most of the Feit bulbs were lucky if they lasted a month.

I agree. I purchased FEIt bulbs and they have indeed been disappointing. One bulb out of 8 was broken on arrival in the package. Furthermore the durability has been quite poor. I would not recommend this product.

FB Meyer

Same here. Some Feit bulbs haven't worked right out of the box and others have only lasted a short time. I replaced all my bulbs with Feit bulbs purchased at Costco. I even bought a couple colored lights for Cristmas and one of the two didn't even last the season. I've switched to other brands and have had no problem so far. I think Feit quality is just poor.

It is not green if it burns out in a few weeks.

I've had a number of Feit Electric Compact Fluorescent bulbs, both at home and at work. They've been installed properly (not getting too hot). But they burn out at an alarming rate. Cheap cheap cheap. I make a point, each time a Feit CF bulb burns out, to call the company for a replacement. But that's just because I'm seeking a way to get them to improve the product. I realize it is a waste of energy, money, and effort to buy and install a low quality (and incidentally, high mercury) bulb. Cheap is not value, cheap is not green. My most recent Feit bulb? A 200W equivalent replacement from Fiet used in a stand up office lamp. Yes, the replacement started to flicker horribly, and then it went totally dark, after less than a month's use. Some "EcoBulb" indeed.

Last month: my wife reported a pop sound and an acrid burning smell which we could not locate. We knew something plastic had melted, but looked for 30 minutes before finally finding the still mouldering remains of... you guessed it... another Feit bulb in an overhead track lamp. There are black streaks coming out of the bulb base, and the entire house stinks. This was a Feit 13 watt bulb that came with our rental. The bulb was properly installed, and in no way enclosed by the track lamp.

I've been buying theb Feit bulbs at Costco and I've also been thoroughly disappointed. It's interesting to note that the R30 bulbs 15W floods seem to hold up pretty well. It's the 23W R38s and 23W R40s that fail in 6 months or less. These bulbs burn out MUCH SOONER than incandescent bulbs. Let's do the math. 6 months = (30 days * 24 hours = 720 hours). So these bulbs would burn for 720 hours if they were left on that whole time. But they're not. So they're failing after only several hundred hours of use? That's pathetic!

I also use the 11W globes in the bathroom. They're totally opened with plenty of air around them. These bulbs last 6 months at best, usually much less. The incandescent bulbs they replaced lasted 7 YEARS. The bulbs don't even last 7 months.

I called Feit to complain. They did nothing for me because the bulbs were more than 2 years old. I made the mistake of buying a few boxes at one time at Costco and using them slowly over a couple of years.

Do yourself a favor and DO NOT buy Feit Electric bulbs. I've used Phillips bulbs that lasted several years. I got some no name brand R38 flood that is now in it's eighth year, and it still going strong.

The only saving grace for buying these bulbs is Costco's no-questions-asked return policy. If not for that, I wouldn't go anywhere near these crappy bulbs.

I have also had terrible luck with the Feit Globe Bulbs, # C 11g/4. I also puchased a bunch at Costco. Over 80% of them have failed. Unfortunately, I did nothing in the beginning when they started failing except assume I had a bad one or two and disposed of them. In the last couple of months I have had six more fail after approximately 1- 1 1/2 years, and yes, they were installed and used properly! I only had two on hand when I called Feit to complain. They said that they were out of warranty. Not very green if you ask me! I wll never purchase another Feit bulb as long as I live! Anyone have a recommendation on a good fluorescent bulb MFR?

I have had similar problems. They only seem to last about 6 months. I contacted customer service first via email
And they spent a lot of time jerking me around asking for different number off the bulbs,
They did promised to send replacements, but then they told me to call customer service.
So I did, and the customer service rep was extremely rude, long story short they refused to honor the warranty

From an engineering perspective, these bulbs are simply a poor design.
It's not the actually florescent element that's burning out, the control electronics are failing
Most likely due to poor thermal design.

Feit incandescent bulbs used to be good. Their CFL bulbs never lasted as long as claimed on the packaging. Now I'm finding that their LED bulbs don't last at all. The company's quality has plummeted. I'm surprised Costco still handles them.

Bought a 10 pack 60W CFLs. I noticed they seemed to fail fairly quickly so I started writing on the bulbs the date I installed them. They seem to last less than 3 months of about 2-3 hours a day use, less than 3% of the claimed the 10, 000 hour average life. The 2 year warrantee is only from the date of purchase so it is useless if the bulbs have been stored as a backup for when they are needed. In addition to being a rip-off of the consumer, these do the opposite of helping save energy and natural resources.

I am having the same issues. Note the attached picture. Am waiting to hear back from FEIT.



Videos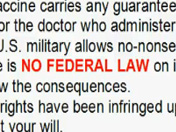 Latest Groups
Today's Mess-Up Photo