Fandango Complaints & Reviews - Total scam

Fandango Contacts & Informations

Fandango

| | | | |
| --- | --- | --- | --- |
| Posted: | | Ed | |

Total scam

Complaint Rating:

Contact information:
Fandango


United States


fandango.com


Fandango what a TOTAL SCAM! Anyone who has not bought tickets from this site DO NOT! They are a total scam & mislead you into thinking you can save time by useing their site. All this site does is ADD TIME & HEADACHE to your movie outting. PRIOR to purchasing our tickets I READ Fandangos "terms" which said I could choose to pick my tickets up at the theater OR print them out at home...Well I thought being able to purchase them online & PRINT THEM OUT AT HOME was the whole point!! That way we would not have to stand in those long lines on the weekend! So, I buy the tickets, print them out & they say to bring that printed out page, the EXACT credit card I used to purchase them with, an ID & pick up the "actual tickets" at the theater...You know AFTER YOU STAND IN THAT LONG LINE TO DO SO! And the kicker is I paid an extra $2.00 "CONVENIENCE CHARGE" to do all of this! How CONVENIENT is it to have to not only stand in the line you wanted to AVOID in the first place but now you have to remember to bring the "confirmation paper", the "exact credit card used" & ID with, or NO MOVIE for you. They also suggest you arrive a half hour early to make sure you have enough time to get your tickets picked up. Wow what am I taking a FLIGHT or seeing a movie!?!? And did I mention Fandango has a STRICT NO REFUND POLICY!

Comments
United States
Online Scams





Comments

Sort by: Date | Rating

I have used this service very successfully! Purchased tickets on my iPhone using the Fandango Ap. I was able to buy tickets on the road, while the movie was selling out everywhere. Walked right in, got tickets a kiosk and saw the movie.

I couldn't agree with you more.
I linked to F. through my Discover Card, because of a 10% Cashback reward, which would get me $2 on a $20 purchase. My big complaint is that it's not made clear before you puchase the Fandango "bucks", that you will be charged a convenience fee (of $1 pertcket, so there went the $2 I thought I'd be saving).
And, as you said, you don't even get the "convenience" that you paid that fee for of printing out your own ticket, which the purchase site clearly says that you can do.
FALSE ADVERTISING!

I wish I had checked Fandango prior to purchasing the Bucks (delete the letter "B" in Bucks and replace with the letter "F"). I just off the phone with their customer service and was told that each purchase would be charged the "convenience fee". I spent $21 thinking I would get $25 of movie tickets...my current balance is now $8.50!!! The Kicker is when I purchase future tickets thru Fandango I won't have enough bucks to pay for the tickets and the fee so I must use my credit card again. YES, this is definitely a RIP OFF!!! I feel so darn stupid for being sucked in!!!

I purchase tickets for my daughter and 4 friends gave her the print out but not my credit card. The were refused the tickets. I even spoke to the theater manager while they were there. They had to purchase new tickets now fandango is refusing to credit my account even though no service or merchandise was received for my money.

I think a lawsuit needs to be filed against Fandango. I do not care about the funds I lost it is the point that a company can operator like this in the United States. If attorney out there wants to do a class auction I will contribute funds to help with the legal costs. Just leave contact information.

Ok gang here is a scoop for you. I used to work in the call center for this company so I know how you can get your money back. There are two things they don't want to hear that will result in an immediate refund: lawyer is the first but because a lot of people don't like to pull that card you can also use the "my UNDERAGE son/daughter placed this order without my knowledge." Bingo, instant refund. If this is not the first time they have charged you make sure you say that you want ALL the charges they placed on your card refunded. If you don't say that then they will only refund the last debit they made to your account. I hope this helps!

For the second time in a year I have gotten zip code does not match error. This time I reentered info only once before remembering what happened before. The first time I was trying to purchase six tickets and tried a second card. They put a hold on my account for more than 150.00 and did not remove it until I made them fax a release to my bank. I called this time and got Stephanie who said it was not a fandango error (message when you first call was if you have received zip code error hold on funds will be released within 24-48 hours) but a bank error. Guess everyone uses the same bank who buys from fandango. Rude. Customer service rep told me to stop interrupting and listen. Had she listened she would have gotten that this was not the first time so I didn't need her script. I have learned my lesson this time. I think they are running a scam

I filed a complaint with the Better Business Bureau yesterday. I forwarded it to Fandango and was notified immediately that I would be given a full refund within 3-5 days. This was after being told a) that they don't give refunds, even though the error was on their side/the theater's part and b) that it would take 5-7 days to get a response (not a refund, mind you, but a response to my query). In my case, I had shown up at the theater and the screening was cancelled. The theater told me only Fandango could issue a refund. Fandango's phone system indicated people cannot get refunds. This would deter any unsaavy customer from going further (or anyone who doesn't have the time to be persistent). I called and a representative said she had no power to issue refunds. Fandango is a large scam. Everyone on this site should file a complaint with the BBB and consider a class action.

Not only did I submit a complaint with the Better Business Bureau (and get a refund), but I just submitted on to the Federal Trade Commission: https://www.ftccomplaintassistant.gov/. I recommend that all of you do this as well.

Fandango charged my credit card for the "convenience fee" and THEN showed me the fee -- no way for me to cancel the tickets!! UNETHICAL !! ILLEGAL ????

Well I had no problem with the tickets but I'm not being spammed by Fandango.

I never joined or signed up.

The 'unsubscribe' link asks me to log in or join a site I don't want to join I just want to unsubscribe.

E-mails to customer service requesting they unsubscribe me keep being bounced back.

Someone take these people to court.

Well I had no problem with the tickets but I'm now being spammed by Fandango.

I never joined or signed up.

The 'unsubscribe' link asks me to log in or join a site I don't want to join I just want to unsubscribe.

E-mails to customer service requesting they unsubscribe me keep being bounced back.

Someone take these people to court.

Gosh, no way to delete or edit a comment after you post? Anyhow, that was to read I'm NOW being spammed by Fandango.



Videos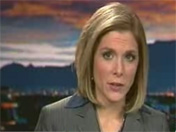 Latest Groups
Today's Mess-Up Photo