Direct TV, Ohio Complaints & Reviews - Direct TV Sucks-Total Rip-off

Direct TV Contacts & Informations

Direct TV

Direct TV Sucks-Total Rip-off

Complaint Rating:

Contact information:
Direct TV


Ohio




United States




I made the mistake of taking advantage of a cincinnati bell offer that included Direct TV service. I only kept the service for five weeks.

I was sent two boxes by Fed Ex to return my three converter boxes in. Two days later, Direct TV took almost $500 out of our checking account. That was $310 for the converter boxes and almost $190 for monthly service and fees for five weeks service.

I sent the converter boxes back and now they're telling me it will take up to two months to get my refund for the equipment back. That is unacceptable!!!

If you are contemplating signing up for Direct TV service, please do your research and ask a lot of questions. Get as many of their answers as you can in writing. PLEASE BE VERY CAREFUL!!! These guys don't mind ripping you off for everything they can get.

I am enclosing several emails to show you how incompetent their customer service department really is.


Anthony,

Thanks for the reply. It's a shame that you work for a company that is such a big rip-off. I had dealt with you guys once before and it took me three weeks to get you to admit that my returned equipment had been in your warehouse the whole time like I said it had been. I should have known better than to sign up with you guys again but we all make mistakes.

I should have read the Direct TV Sucks websites before I signed up instead of after I signed up.

Since it's obvious that you are going to hold my money hostage for two months, that gives me plenty of time to file complaints with the BBB, the FTC and the Ohio Attorney General's office. It also gives me time to prove to you that I was overcharged for your services from day #1. I signed up with cincinnati bell for a deal that included your services. I will also be filing a complaint with them.

I was supposed to get unlimited telephone services, your services and a wireless internet network service for about $85 a month. I was charged more than that by you alone.

By the way, I only used your services for 5 weeks. I will forward a copy of the flyer advertising the deal. Then we can start talking about how much you owe me for a refund of the overcharges.

I hope that you can tell by this email that I don't intend of waiting on your refund quietly. We both know that the two month wait for a refund is BS. Direct TV needs to learn the meaning of Customer Service. If they spent half the energy that they use ripping everyone off on trying to put out a quality product they might get somewhere.

Ed Harvey

--From: DIRECTV Customer Service

To: ed9857@aol.com
Sent: Mon, 2 Feb 2009 12:10 pm

Re: returning equipment [Reference #: 090119-000039] [Reference #:090130-000952

Response (Anthony D. - 100134632) - 02/02/2009 09:10 AM
Dear Mr. Harvey,

Thanks for writing us back. I understand your concerns about the refund you're yet to receive. As previously mentioned, you will receive your refund in 6 to 8 weeks from the last financial transaction on your account. This process however, can't be expedite.

Sincerely,

Anthony D.
Employee ID 100134632
DIRECTV Customer Service

Customer (ed harvey) - 01/31/2009 03:55 PM .

It didn't take you 6-8 weeks to take almost $500 out of my bank account with no advance notice. Why should it be acceptable for you to take 6-8 weeks to return it? I need and want the money you owe me ASAP.

Ed Harvey

From: DIRECTV Customer Service <directvcustomercare@directv.com>
To: ed9857@aol.com
Sent: Sat, 31 Jan 2009 6:08 pm

Re: returning equipment [Reference #: 090119-000039] Discussion Thread

Response (Brandon J ID 402635) - 01/31/2009 03:08 PM

Dear Mr. Harvey,

Thank you for writing back. I see that you returned the receivers and the credit has been applied to your account. Please allow 6-8 weeks from the last financial transaction, 1/28/2009, for the refund to be processed. Thank you again for writing.

Sincerely,
Brandon J. 402635
DIRECTV Customer Service

Customer (ed harvey) - 01/30/2009 07:10 AM .

I was just checking in to see where my refund is at. The two boxes were delivered to you on 1/23/09 at 12:21 pm

Thanks,
Ed Harvey

In a message dated 1/20/2009 3:00:37

Comments
United States
Satellite & Cable TV





Comments

Sort by: Date | Rating

I'm in the same boat as you. The funny thing is why do they want your equipment back? Their not going to use it! The same thing happened to me. I work for a property preservation company and often run into their hi def recievers in vacant homes. So just to see what they would say I contacted them to see if they would be interested in me collecting their items for a small fee. They responded with no sir we have no need for used equipment. Huh? Why are you trying to sue everybody over it then. Something fishy with these guy's.

We have been customers of DirectTV for over 10 years now. Overcharging for extra receivers ($5 monthly each), HD-access ($10 a month), and the TRIPLE-dip of NFL Sunday Ticket + HD-access + Superfan to get HD football games is pretty outrageous enough. However, recently they have been screwing with us big time.

Under their "FREE HD Receiver swap/upgrade" program, you are supposed to swap old, outdated, standard receivers for new HD receivers for free. All fine and dandy until they charge you $300 for receivers that they say that you had and never did, claimed that you are supposed to "swap" an HD receiver for another HD receiver (no, it was a standard one from 1998! Why swap a perfectly working HD one for another HD one when I am leasing 4 HD receivers from them?!), or else they will cut off your service! Even though you have been a faithful, paid-on-time customer for 10+ years! Even though you BOUGHT your original two receivers, the new one you supposedly "swapping" for free is actually "leased" for $5 a month. Even though the DirecTV service man refused to take the old receiver, they want it (even though you own it and TRIED to give it to the serviceman!) and STILL bill you! That and the serviceman drilled ugly holes in our walls for extra wires, just threw the wires clumsily over the roof and left them dangling, AND stole 3 RCA cables and 2 HDMI cables, and tried to steal a third HDMI cables that came with the receivers (When I called him out on one, he said that he thought that we weren't going to need them, and gave me back one of the 3 that he stole)!

Repeated calls (where I spend anywhere from 60 to 90 minutes on the phone with various customer service reps; some nice and helpful, some incompetent, some downright mean), where problems supposedly were resolved saw return calls of threats of cutting off the service that has been paid - including the NFL paid in full and NBA half-paid with the season just beginning. AND, when they said local channels can be received for free, they then say, "sorry, that was a mistake..." and then proceed to bill you for them! And the signal breaks up and is still almost as bad as the on-roof antenna!

They are supposedly sending us a box to send one of the receivers in to get the money back, which we paid in order to make sure that they would not cut our service off December 1st. We fully expect a refund as soon as they get that old receiver. We'll see how that goes.

To be continued...

what happened ultimately.

WHAT HAPPENED ULTIMATELY.

dIRECT TV SENT ME MY SECOND BILL, THEY ARE CHARGING ME FOR FREE ITEMS PER THEIR PROMOTION. THEY LEFT OUT A REFERRAL CREDIT, THEY DON'T HAVE THE CORRECT SALES TAX.

THE BILL WAS $20+ OVER WHAT IT WAS SUPPOSE TO BE. I TRY CALLING, EACH PERSON GAVE ME A DIFFERENT REASON/STORY. THEN I TRIED TO CANCEL MY FREE, YOU KNOW "FREE" SHOWTIME AND STARZ BEFORE THE FREE 3 MONTHS WAS UP ON THE PROMOTION AND THEY WILL CHARGE ME $10. IF I CANCEL BEFORE THE 31ST.? FOR THIS "FREE" ADDITION I DON'T WANT... THEN THEY SEND ME PAPERS NOW SAYING THERE IS NO PRICE GUARANTEE AFTER THIS PROMOTION OF $29.99 IS UP. THEY HAVE SHADY AND DECEPTIVE BILLING PRACTICES.

SO AT THIS POINT I TELL THEM THAT NO WAY DO I WANT MY AUTO MATIC BILL PAY FROM MY ACCOUNTS, AND THEY SAY, I'LL LOSE THE $100 PREPAID VISA AND THE $5.00 CREDIT, WHICH IS FINE. THIS COMPANY HAS PEOPLE WORKING FOR THEM THAT EITHER DON'T KNOW HOW TO ADD OR THEY MAKE UP SOME LIE, THAT'S IF YOU CAN ACTUALLY UNDERSTAND THEIR ENGLISH. SHE CONFIRMED SHE REMOVED MY AUTO PAY AND ASKED THE REP ABOUT THE PRICING, SHE SAID THE ONLY THING I WILL LOSE IS THE PREPAID VISA AND THE $5.00 CREDIT.


THEY ARE NOT LIVING UP TO THEIR ADVERTISING OF CUSTOMER SERVICE, SO THAT CAN COME BACK AND BITE THEM IN COURT, I DO SEE THEY HAVE SEVERAL CLASS ACTION LAWSUITS, SO PEOPLE COMPLAIN TO THE BBB, THE FTC AND THE ATTORNEY GENERAL, ENOUGH PEOPLE AND THEY WILL GET HIT AGAIN WITH A CLASS ACTION LAWSUIT. THEY SEND YOU A LITTLE NOTICE AFTER THEY GET YOU IN AND SAY OH WE CAN RAISE THE AMOUNT TO WHATEVER WE WANT.

WELL THE LAW IS ON THE CONSUMER SIDE, BECAUSE THE ARE USING FALSE AND DECEPTIVE ADVERTISING TO LURE PEOPLE IN.

I thought I hated Direct TV when I first got them and tried to get the AT&T internet service through them. If you can believe it the install guy just never showed up. I took a day off from work to wait for them. Since he didn't show up I opted to cancel and guess what, I had to pay their shipping and handling to send back their kit.

Now, I just tried to deactivate my account and apparantly I have to keep it for 24 months or they charge you a $380 fee. Of course that is stuck in the fine print somewhere. So now I am stuck with it.

Lastly, we have a receiver we haven't been using so I asked how to send it back. She told me ok, if you are sending it back it is time sensitive so you have to mail it back immediately when you receive the package or there will be a fee. So let me get this straight, I can take a whole day off from work, your guy can not show up, no one cares and I can't do anything about it, I have to pay to mail back the modem etc, but if I don't immediately send back a receiver you are apparantly not going to ever use again then I will be penalized. If this isn't a scam I don't know what is. Don't get direct TV.

direct tv is a rip off with the special offer with a 2 year agreement and the price goes up, also alot of the channels are exactly what most people do not want they need a package deal with only what people want to buy with out price changes and only then become better than cable, comcast every person does not have a house full of children and everyone wants to buy only what they want...



Videos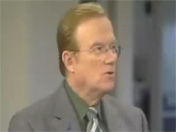 Latest Groups
Today's Mess-Up Photo