The most trusted and popular consumer complaints website
Direct Buy, Dallas, Texas Complaints & Reviews - very bad investment

Direct Buy Contacts & Informations

Direct Buy

very bad investment

Complaint Rating:

This company will draw you in like a time share does and explain how the average consumer spends 11000 a year on purchases. They claim they will get you the product you want for cost with no mark ups or overhead that usual big companys pay such as electricity advertising bldg cost and its' employees. THIS IS TOTAL CRAP, they charge you the same or possibly more after you pay their freight cost and are inconvienenced by driving and hour to their showroom. At their showroom, when you are first there they treat you like kings and tell you they have 700 vendors and are growing but in the few months ive been a customer of the $5500 ive invested, ive saved maybe 500 dollars after buying a stainless steel samsung refrigerator, panasonic surround sound and a bissell hard floor cleaner. We would have purchased much more items but usually we can find a better price, which is INSANE! When you figure out this and ask their handful of employees you will get the same blank stare and complete avoidance of your question as if they were trained to do so. If you find somthing priced right and order, you will wait to get it and returns are not allowed. BUYER BEWARE

Comments
United States
Furniture

More Direct Buy complaints






Comments

Sort by: Date | Rating

27th of Apr, 2014 by Direct buy victim
0 Votes

They schedule sales visit for Saturday and are closed Sunday and Monday. They do not cover it but there is an option to cancel the contract within in 3 days of signing - so very hard to do and is very specific on how you deliver the cancellation. I made the deadline to cancel with certified and receipt signature, . Contract says they have 10 days to refund the 5500. They are several weeks late doing that to date. Phone calls do not work. I will be getting in their face personally this week. This is much worse than a timeshare scam. I am going to try to get the local investigative news people on this scam.

28th of Jun, 2014 by Crooked DirectBuy
0 Votes

On June 13, 2014 we signed a $5, 690 dollar contract with Carl Miller at DirectBuy in Farmers Branch after 6 PM. The next day we went back to the store and found that things didn't work as we had understood. We canceled in person with Carl Miller our contract on June 14, 2014 at 4PM. We were given a credit card receipt and the 72 Hour "Notice of Cancellation" signed receipted from Carl Miller and he told us that it would be in our credit card account within 5 days. . We have sent messages and calls and as of June 27 we have still not received our credit on our credit card account and have had to start a complaint with our Credit Card company against DirectBuy on Midway in Farmers Branch for refusing to process our credit. Beware, they are bad. .



Recently Discussed Complaints
Worst rating
Subjects of Wide Speculation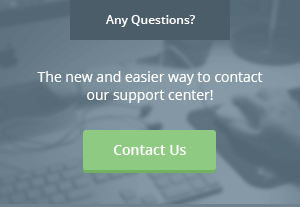 Stay Away
Latest Questions
Latest Groups