Share with Others
Recently Discussed Complaints
Consumer Tips & Tricks
Latest News & Stories
Latest Questions
Digital Storm Complaints & Reviews - Bad Sales Practices

Digital Storm Contacts & Informations

Digital Storm

Bad Sales Practices

Complaint Rating:

I called Digital Storm (www.digitalstormonline.com) asking for computer recommendations, since I thought it would be easier asking an expert than spending hours shopping around. While on the phone the sales person convinced me to buy a new computer. He said he preferred that I place the order with him instead of on the Web site so he could get the commission, so I placed the order over the phone. Later that day I did more research on blogs and review sites and though I was misled about what he recommended to me, so I called to cancel the order to give me more time to research what to buy. This was less than one day after placing the order and long before the computer was scheduled to be built and shipped.

When I called to cancel, they said they had already billed my credit card and they were going to charge 4.9% to reverse the charge. At no point on the phone did I agree to these terms and conditions and I was not warned about them either. When I ordered the computer I specifically asked about their return policy and was only told about their restocking fee for returns. I have never heard of a computer store charging 4.9% to change an order. When I canceled the order I specifically said that I did not agree to pay that 4.9% fee, but they charged it anyway.

It is a shady practice to charge a card many days before a product will ship, since it is completely unnecessary. They could have easily preauthorized an amount on the card without actually billing the card. I don't think it is reasonable to charge hidden fees that no other store charges without making those fees known. I would not have placed the order if I had known about these hidden terms and conditions.

In my attempt to cancel and resolve the issue I called their customer service line over 10 times trying to reach a human, but nobody ever answers. I finally left a message and got a call back four days later. The customer service rep was unwilling to help out, so they get a bad review.

Comments
United States
Computers & Accessories





Comments

Sort by: Date | Rating

Official Company Response to customer's post;

Digital Storm has always focused on providing the best purchasing experience for our customers, it is the reason we have maintained such high a reseller ratings score and why so many customers lover our products.

Our customer service representatives know that buying a computer is a big purchase, therefore they allow the customer the time to make their decision. This customer showed great interest in our product and decided to purchase without undue influence from our sales rep. After purchasing this computer the customer did research and found unfavorable opinions of some of the hardware inside his computer and felt that the Digital Storm sales rep. had mislead him.

Every blog and hardware review site is open to their own opinion, however, our opinion is that the components inside this customer's computer were of the best quality and reason behind our opinion is because unlike review sites or blogs we consistently see the same hardware day after day and therefore know which pieces of hardware are high quality and perform well and which don't.


Had this customer called in and asked to change the hardware in his computer we would have been more than happy to make any change he wanted without any extra charge as long as the computer had not been built. This customer did not want to make changes he simply wanted a refund, which we were more than happy to supply minus our standard 4.9% transaction fee. The reason we charge his fee is because unlike Dell and HP Digital Storm prides itself on building high quality customized computers, one way we accomplish this is by using specialty parts instead of non-brand cheap Dell and HP parts. When a customer cancels, Digital Storm incurs a cost equivalent to 4.9% in transaction fees and the time/labor to prepare the customized order.

We do agree with the customer that our sales rep. made a serious mistake by forgetting to mention the terms and conditions to this customer since we absolutely require all sales rep. to read to the customer the terms and conditions before they purchase their computer.

In the end management consider this customer's situation and refunded him in full including the 4.9%. As a business we understood this customer's perspective and went about remedying it as quickly as we could. Digital Storm maintains one of the highest customer service ratings through the computer gaming industry and it has done so by not being a shady business. The reason customers love our company and our product can be seen below in the numerous positive reviews. We appreciate this customers business and wish him the best.

Warm Regards,
Alex
510-490-1122 EXT 154

Do not order from this company i had the same problem and i also placed my order over the phone and was not informed of this 4.9 charge not only did the keep 4.9% from my $2500 but the refund itself took forever is taking forever its going on a week and there is still nothing pending to be delivered to my account i contacted the company by email and prob atleast 10 times and they just feed me more and more BS i had to return ask for a refund because of a family emergency that accured 2 weeks before Xmas.

I would never recommend this company never 4.9% on a order that never left stage 1 never informed about it till i asked for a refund and almost a week later no refunding even pending to my account and contacted my bank there nothing they said from DS

my order was 11112

Never Order from DS

thanks Chris Griffin

1-9-2010--Do NOT order from this company. Their customer support is terrible. I bought a new PC from them. Ordering/Shipping was fine. When I got the machine, I had NOTHING BUT ISSUES...1st the DVD drive wouldn't recognize my Win7 iso image. Finally, they shipped a new DVD drive and this resolved the issue. Next, whenever I touch the front panel or connect a USB device, the PC drops my keyboard and mouse. It's been well over a month now with this problem. I call, leave msg, fill out e-form, call, leave msg. I get a call back about 2 times out of 20 tries. REDICULOUS! When I do talk to the rep, they tell me to try this that or the other...I cooperate; try it and then I can't get in touch with them for another week or so. I plead with any person that might answer the phone to please have them call me...they assure me someone will contact me that day...guess what...no contact. NOW my hard drive is reporting a bad block...the pc is practically falling apart piece by piece. I'm going to ask them for a refund IF I can actually get someone to call me back. If not, I'm going to report them to our State's Attorney General and the BBB. I will also contact my Credit Card company and report them for fraudulent practice.

Official Response from Digital Storm:

I am sincerely sorry to read about your issues and concerns.

I agree that we wish for all of our customers to encounter no issues with their systems; but, no company is perfect. We do have an extensive testing process and we're simply a system builder that puts together configurations that our customers request. When issues do occur, we strive to do our best to resolve them as quickly and effectively as possible.

Our failure rate with our systems is very, very low. Around a 1% percentile actually; and we would love to have the opportunity to come in and help you resolve all your issues to your satisfaction. It was difficult for some customers to get a hold of us during the holiday season because of the surge in calls from our sales; but, we've implemented new systems to prevent this for future and current customers.

Moving forward, Digital Storm is a customer satisfaction centered company, and we'll do our best to maintain it. Feel free to contact me directly so we can resolve any/all issues effectively.

Eric Grigsby
Customer Service Director
510.490.1122 Ext151
eric@digitalstormonline.com

I've purchased two systems, and had buddies that bought PC's and we're all very happy with Digital Storm.

To be honest, they have a lot of systems in place/innovations like their build process, testing, process, and even packaging that sets them apart. They truly are a top-notch gaming company.

Digital Storm is so full of it. I have yet to contact the BBB and actually have a valid confirmation of their (Digital S.) high quality service rewards. If the rewards are true I want to know what the BBB is thinking. Our start up graphic company has a budget of $21, 000. We have been looking at ordering 3 systems from them, plus laptops. The first time our staff called for inquiries was two weeks ago. After several attempts to even get a sales person on the phone, nobody ever called back. We finally got someone on the phone who then could not answer our technical questions about what system would be more efficient for our needs. Jerado told our staff that he would have someone who could better meet our needs call us back, (even though we were told that Jerado would be qualified). Two days later still no return call. We called back, after expressing our frustrations with Digital Storm, the person answering the phone pretended to know what they were talking about, they didnt. We then asked for shipping price quotes. Almost a week later, still no call, no email, and no quotes. Maybe Digital Storm thinks because they are one of the only ones offering systems like this they do not need any customer service. Our question for them is this : If you can not get on the phone to make a $20, 000 (3) system deal, how is our company going to get any technical support if problems arise ? Your systems might be top notch, but your customer service and sales is terrible. You might experience an increase of profits if you resolve this problem. Unti then anyone reading this please refer a company that will have Digital Storm product quality, but will actually be interested in the needs of their customers. Ty

Figured I'd tag onto this old complain vs starting a new one. Absolutely agree with the original poster - do NOT buy from Digital Storm. I experienced several of the same issues: impatient and rude phone reps, misinfromed sales reps, computer arrived dead on arrival and was given an RMA to send it back, they find nothing wrong with it and sent it back without my approval (then say 30 days refund policy expired). They sent it back parcel post, the slowest shipping method possible (probably to lock in the no refund stance) and said that was the only way they could ship it (but when I ordered it, it was sent 1st Class or Priority, but definitely not parcel post). They misread my emails and tell the BBB that I am not upset when I said I understood that they can't control when USPS delivers. Now even though I submitted a BBB report after they sent it back, the only response I am getting is from Alex who chases me down on any site he finds my words of warning wanting me to contact him to make it all right. You all had over two months to make it right. You treated me with gross disrespect and disdain. You tried to lie to me (I know military postal) and I even told you what was wrong with the laptop and you ignored me. You went against my wishes to avoid giving me a refund, and you won't reimburse me for the shipping when I sent it back to you. These are all facts and I have every digital storm employee email to prove it (as well as the BBB discussion). I tell anyone that even mentions about buying a new computer to avoid DS like the plague. Truly the most horrible purchasing experience I ever had in my 41 yrs of being alive.

Order Number 30146

Bought a system got exactly what I ordered and it work fine for 27 days. System blued screened and was unable to recover. Tech support says it is a mother board and I can send it back they would fix it and send back to me so we are looking at 15 plus days without a system not knowing if it will work for long when it returns whcih would be after the 30 day return period.

At that point I tried to get a new system one that cost $3, 400 which is a increase of $2000 and all they had to do was take there broke system back take my money and send me a more powerfully system. After two days calling and emails waiting for approval I'm done this this. I told them provide the address for the return and refund my money.

What kind of company turns down money. I guess my total $3400 means nothing to them. This was my second system from them, the first one worked fine and that was the reason 6 years later I came back to buy another. I guess things change.

Avoid Digital Storm Online like the plague. They provided a damaged system, and have spent months pretending to provide the proper parts for repair. After numerous lies on their part abut the correct parts and multiple months later, I provided them with several options. They ignored them all. I disputed the charge with the credit card company, and they lost the dispute, after months AND after them providing provably false information to the card carrier. Now they are attempting to use the courts to lie their way into a judgement. Scummy and lying bastards - AVOID THEM AT ALL COSTS.

Do Not Buy A Computer From This Company!!
I purchased a computer from them and ended up cancelling the order the next day because of a credit card issue in which neither of us were willing to reconcile. They wanted me to photocopy front and back of card...I said NO WAY, I wanted them to call my bank for shipping verification...They said NO ...So I said "cancel the order" ! They told me that they were going to charge me 15% restocking fee because the computer had already gone through the last stage of the build process. Wait a minute, I told them, You didn't even ship the computer to me...How can you charge me a restocking fee?? Well, Walter from customer service conveniently explains, It's right there in the terms of agreement that I check marked on the order summary page. At this point I'm thinking, " Holy Crap, is there any integrity at this company"?!
But I cancelled before it got to this stage (over the phone, later by email) They just kept ramming it through their system, and...It's criminal to charge someone a restocking fee when you didn't even ship anything!
As far as customer service is concerned, This is by far the worst company I have ever dealt with!! Unbelievable underhanded shady business practices. Thank God I cancelled this order before I had to deal with any computer related problems.
What a Den of Thieves.
I wish I had done a little more diligence in researching this companies business practices.

Oh, and by the way, I'm a retail manager and can tell you that for every complaint that a customer generates for them they will have a couple of their buddies write accolades about them...I use this strategy all the time at my place of business.

I do have a warm fuzzy feeling though knowing that this company wont last too long, eventually their wretched miserable business practices will be known to everyone and they will be out of business...like they should be!

Went through the order from Hades with them. Ordered it (this is supposedly a fully tested system and it showed up not working). I used to work for Compaq and I figured out what was wrong and fixed it before Tech Support got back to me. This is a liquid cooled gaming machine, I start getting Blue Screens we go through all of the information it is the RAM (every time they send you a part to replace your defective part they put a hold on your credit card, even though it is their fault), the RAM I got was not the same name brand that came with the machine and we went back and forth on it. The Blue Screen continues they say it is the Vid Card and send me a new one with half of the Vid RAM as the one I sent them, I had to buy an upgraded card now to get back to where it was. Blue Screens continue and finally we figure it out the cooling system pump is out and it it overheating has been from the start, it has been back to them once already and they didn't figure it out. So I have to buy packaging and send it back to them with an agreement that they replace everything in it, I have that in writing, they did not do what they promised and the machine comes back with additional issues (heck they didn't even load the drivers so they didn't test the new pump or Hard Drive (Hard Drive was fried by heat issues).

I put in complaints with the BBB and the AG, they called me back up and in return for me dropping everything they will give me a refund. Which turned out to be another lie in order to get the BBB to not drop their rating. The BBB sent me an email stating that it was resolved and when I called them and showed them the emails where Digital Storm had once again backed out of their promises the BBB said they could do nothing after offering me mediation which I had agreed to.

Run away from these people like the plague, after about 15 hours of work on my own I have fixed all of the issues (fingers crossed) bad work on the tubing allowing a leak when the pump came on which shorted the pump and fixed the leak while drying it out, another issue they didn't find. I have reworked the wiring harness and gotten with the fan guys and figured out that they cross wired quite a few things. So their web site stating they bench test everything do not believe it, they are buy and plug in bums.

Same thing here. DS built my computer and the motherboard had problems since day-1. Their tech was worse than poor, and the only one who could solve any problems was the chief tech guy, Mike. However, when my motherboard (or power supply) finally bit the dust, DS quit working w/me towards resolution after troubleshooting concluded. Basically, they told me to fix it myself, and buy the new components myself, even though they were under Warranty. Talk about leaving you high-and-dry??

Now, I need my computer for work, but don't have it. They won't clarify their Warrant responsibilities, although I requested them to, so we can arrive at who-does-what to resolve my down-time. Nothing like "bad business" due to negligence and fraud. When they sold this computer to me they promised they were the experts, and knew what components to use and would pick reliable, high-end components. This computer cost me over $2k. I expressly told them the primary reason I was hiring them to build my computer was to circumvent the down-time problems I experienced with Dell. They assured me I would not have any problems, and my computer would be top-notch.

Now, I'm stuck to figure this out myself, and to resolve the problem using my own money.

Anybody want to organize our complaints so we can file a class action law suit against these wrong-doers?



Videos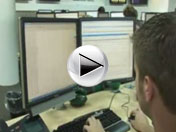 Latest Groups
Today's Mess-Up Photo