Recently Discussed Complaints
2.
(26 mins ago)
E-Lone
Company didn't provide loan and ignores me
Consumer Tips & Tricks
Latest News & Stories
Latest Questions
Datehookup.com Complaints & Reviews - Blocked Account, Won't Tell Me Why

Datehookup.com Contacts & Informations

Datehookup.com

Blocked Account, Won't Tell Me Why

Complaint Rating:

Contact information:
datehookup.com


United States


datehookup.com


I read this complaint, and since it describes everything, I'm gonna repost his text, then give my particular details (btw: my member name on the site was KarlynATL):

"I joined the site this past summer under a particular nickname. A few months later, with no notice or warning, I was told by other members who were friends of mine that I was no longer appearing in their "favorites" section, they could no longer access my Profile and a search for "nicknames" could not locate my account. I sent an e-mail to customer service which was not responded too. I found this an odd situation, since I was still able to access my own Profile when signed on, and it still appeared as though I could post commentary in Pennsylvania Chat. When returning to chat after posting, my comments were not available to view.

Under the impression this was a computer glitch, I attempted to make another account under a different name. This new account was met with the same problems, and there was no notice that the account was awaiting approval. The same problem was attendant to three other nicknames, all with different AOL email addresses. Despite being denied full access under any name, all still received regular e-mailings from Datehookup.com notifying me of new members in my area; members with whom I could not communicate."


My story is pretty much the same. I realized something was wrong when I suddenly went from receiving an average of 10 messages each day, to none! It took me about a week to realize that, while my profile was listed as "Visual" to me, I was able to be seen by any other members!

I wrote CS, and didn't receive any reply. I thought maybe it was a glitch, so I posted a new profile--which, yet again, showed as viewable to me, but not to anyone else. I did this 2 more times, same result!

So, I decided to try once more (from a different laptop). Lo and behold, it was shown to members! But, when I next logged on (from first laptop) my profile was no longer listed! THEY HAD BANNED MY IP ADDRESS!!!

I wrote 2 more CS inquiries, which were ignored by datehookup.com.

(Especially upsetting b/c I hear complaints about fake profile on the site, & while I got daily compliments telling me my profile was one of the best on the site, administrators block me for no reason!)

Comments
United States
Online Dating Services





Comments

Sort by: Date | Rating

I was treated the very same. I used to be in the online lingerie business, and have many items left over. I offered them free to any one on DH. I even offered to send them at my expense. I posted pictures and sizes. With-in an hour I was banned and didn't know it for 2 days. I'm back on with another name. I've looked through the rules and can find nothing againest giving persents. ???
My ID was "tumbleweed227"

I joined datehookup a year ago and things were going well until I had one very scary date. When I told the gentleman that I didn't want a second date he became irate. He stated that he would do anything to have me removed from the site. Later that day he called and said, "Try to check your profile, B*tch!". I tried and lo and behold, I was banned from the site! Datehookup never contacted me. I've tried many times to re-enter the site to no avail. I've checked my profile using my neighbors PC and to my surprise, There it was!!! I don't know what to do about this problem. I'd like to warn other women about this gentleman who is clearly unbalanced. I'd like to continue using the site. I don't think it's fair that Datehookup is allowing one mean-spirited person ruin my chances of finding quality companionship. My ID on the site was "Warmbrandy".

I was blocked from the datehookup site. In my personal write-up I said NO ALCOHOLICS, DRUG ADDICTS OR FELONS. I also said that I was into exercise/fitness and didn't date smokers. Apparently, I ticked off somebody that fit into one or all of those categories. While I can't talk to those people I started talking to, I do have to say there are more professional free dating services out there like singlesnet.com or plenty of fish. Move on is what I did.
CK

Datehookup...HANDS OFF!!! This is not a professional dating service. I was a former member of datehookup.com, I was starting to talk to some interesting people. I never violated terms of service.But obviously I have been deleted..
Anyone with nothing better to do if they don't get a hook up from you flags your profile. So seems it is so simple on DH someone to defame and your account is deleted.
Customer support doesn´t respond to anyone needs.

I'm having the same problem, I joined Jan 2008 and made some really awesome friends. I like the site wherein I could go and chat with other people in the current events room, Recently (within the past few months) I decided to use the site in hopes of meeting someone special, well as it turns out I did meet a few prospects, I logged out of my account yesterday 8-11-13, then today, I tried to log back in with NO SUCH LUCK... It appears that each time I put my Info in (screen name and password) the sign-in screen resets itself... I am really bummed out over this as I feel I have lose some really cool friends... I thought perhaps my account was hacked and requested my password, which, Date hookup sent to me via email, then trying it AGAIN and AGAIN it failed... So, like the above poster, I tried to create a new account but had no luck, I agree, perhaps they block your IP address... Seriously, I have not done ANYTHING to be booted off! I don't get it!!! Very disappointed... No customer service either... 5 years it seems I wasted on that site... Did I say, "Very disappointed"? Holy Smokes...

I haven't done anything wrong. I guess sumbody my ip adress cuz I wouldn't talk 2 them. I have meet some good people on here. But can't talk with them any mo cuz sumbody blocked me 4 no reason at all. I was really feeling dis guy. Didn't get a chance 2 give him my number. Its sum lo down people in this world. How am I goin get my profile off now they blocked me. Dis is sum bs...

datehookup.com charged my credit card for their so called VIP service for six months, and then deleted my profile a day later for no reason! Something has to be done about this fake site!



Videos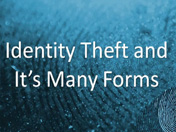 Latest Groups
Today's Mess-Up Photo