Share with Others
Recently Discussed Complaints
Consumer Tips & Tricks
Latest News & Stories
Latest Questions
DAMRO FURNITURE Complaints & Reviews - CHANGE OF SPECS

DAMRO FURNITURE Contacts & Informations

DAMRO FURNITURE

CHANGE OF SPECS

Complaint Rating:

Contact information:
K SATHYA CO


India




I bought 4 damro office chairs some 10 months back. Was very happy about the comfort factor and went again now to place orders for the same chair 4 nos some time back.

They said they didnt have stock and it will come in the next container and will be delivered in ten days. In a weeks time I do get delivery of the chairs. But lo they only look the same. These guys have shrunk the chair and made the back support so erect that sitting in it is uncomfortable.

I was not informed when booking that the specs had changed. I booked the same model chair based on the chairs i had already bought and they had at the reception.

Even when i complained on the same day i got delivery they say its the same. I proved it to them and I am upset and want a refund. Now they refuse the refund.

I have not used the chair.

What are my legal options. Can anybody help me?

Comments
India
Furniture

More DAMRO FURNITURE complaints






Comments

Sort by: Date | Rating

i suggest not to go for Damro Furnitures as their service is very bad.
I had experienced this after taking a chair from them.
Actually one wheel of a chair has to be replaced and they say they get as a set and they dont have any spare.
Because of one wheel, i had to throw the chair.

it's highly intimidating with Damro, as they have no service motto except money minded. they didn't stand by the promise they said about delivery date and not being transparent about the item status either.

Think multiple times before visiting Damro and especially this showroom, AB13, 02Av, MainRoad, Annanagar, where an awful experience is supposed to be waiting for you.

i have recently placed an order with damro hoping that I will not feel cheated. it is hard to find a reliable furniture dealer these days in bangalore. so, i am assuming that for the extra money, my mental peace will be assured to an extent. but ur reviews have fueled my skepticism further. the items are yet to be delivered. i hope they arrive in good condiiton and that i am spared the pain of seeking any support from their customer center. unfortunately for us consumer, these furniture companies hire clever sales persons that smooth talk us into buying their stuff and believe in their fake promises of quality service and what not... and hire the most awful and unprofessional customer support personnels. hope to have a better experience with damros. else, i will switch to the much cheaper local shops as at the very least my expectations will be zero from them.

DAMRO...VERY GOOD PRODUCT COLLECTION...AM VERY HAPPY

I bought a sofa from DAMRO showroom (Velachery) its very comfortable, and very good service, prompt delivery time.Excellecnt reception.

i bought two cot from damro in
james&co, ramanathapuram delivery is already made late and d product has been changed from my option this is d perfect carelessness of damro company i am really frustrated of d service provided by damro

i have bought a bedroom set from Damro Velachery showroom, while entering the showroom itself i was pleased with their hospitality and thier reception was very very good by nice personalities and the delivery was very very prompt they comitted me 45days but i received it within 25 days itself.. i was suprised how they can give so good service... no matter how much complains on them i am very happy with damro.

very worst service. i have purchased 1 bed and wardrobe. few months later i want to dismandle due to change my location. but they did not to come. very very worst service

Very bad customer service and faulty products in Damro Sri lanka

I booked four seat L shape sofa set in Damro Furniture, Anna Nagar branch, Chennai on June 30th 2013. I received sofa on 31 July 2013, waiting for 1 month. On the delivery time we found that one of the four seaters was faded color. We informed to the deliver persons about the faded color and they told to inform the manager and they replied that they will also inform the office. The manager told that he will check by sending their support person and replace it.
After several follow-ups for more than 6 months they brought many time only the fully faded color cushion. Still now (21 Dec 2013) they didn't replace with the satisfied seat cover.
Once we took all the seats to the Damro showroom, Anna Nagar and they took the photo pictures of the faded color sofa seats and they inform that they will send the request to the head office @ the materials will be manufactured in Sri lanka.
They never called us back to inform any updates, we are the persons to call them to ask the status and remind them about the issue. we wasted 6 months making many followups and we are not satisfied with their customer service.

Damro Service are very worst service. Recently I shifted my home & I called the Damro Service - Coimbatore near Omni bus stand showroom to dis - assemble & assemble the Wooden bed and wooden Bed room cupboard in the new house. I called nearly 10 times, really got frustated . Finally they assembled, but they didnt assembled correctly . My Bedroom Cupboard is little bending now.
I complained twice, but no responces. Really a very bad service in Coimbatore Damro Service.
I recommend not to buy in Damro products due to poor customer handling.

Regards,
Dinesh Kumar M
Coimbatore.

I bought a dining table (glass top) from Damro. The legs were attached to the glass using some gum. Very soon after I started using it, one of the legs detached because the gum lost its hold. We complained in the customer care. One of their service persons came and applied the gum once again. The next day itself, the same leg again detached. After complaining so many times, some other service person came and repaired it. As said earlier, it detached the next day.
Now the second leg is also detached from the glass. I am not able to use the table. I complained several times to the customer care. They keep on telling me that they will call me back soon. But every time I have to call them back for the follow up.After several follow-ups which lasted for months, somebody from their local showroom called asking me to mail the photograph of the defective piece. I mailed them the pictures that day itself. It has been more then two days since I mailed them. Nobody came to resolve the issue. I called the customer care again, and now they say the same dialogue that they will look into the issue as soon as possible. This is the worst customer care service. I will not recommend Damro products because of a very unsatisfactory customer care.

Harikrishnan Neelakantan (ph: 9003147517)
Velachery, Chennai.

Very bad customer service and faulty products in Damro Sri lanka... I bought a gas stove this month it had been broken already. And don't even reply for customers complains. They don't even have technicians even though they sell products. We have to get their products to their factory. Very poor service

I had bought a cot from this Damro Marathalli shop a year back, Quality is not so great is an issue . Apart from that we needed to dismantle my cot because I am moving to new house and it cannot be dismantled easily, it has some weird fitting, if u call and book the appointment, they never come . repeated asking also they never come . The technician don't work on any weekends or govt holidays. finally when they agree, they will come on weekdays around 11-12, i explained them that me and my wife both go to work, no help . Bad experience, say no to damro

I bought a recliner sofa in DAMRO but I didnt feel comfortable .It creates a great head pain.It affects me medically .
I am not satisfied with the sofa . We asked them to make changes in it but they dodnt give us a good response .



Videos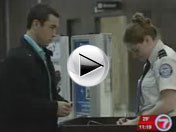 Latest Groups
Today's Mess-Up Photo