Share with Others
Recently Discussed Complaints
Consumer Tips & Tricks
Latest News & Stories
Latest Questions
Copart uk Complaints & Reviews - misrepresentation

Copart uk Contacts & Informations

Copart uk

misrepresentation

Complaint Rating:

This car auction gave false online information for the car and after the sale I was told that according to their Terms and Conditions neither the auction or the seller ( in this case Royal Sun & Alliance) are responsible for the description of the cars they selling. This is unbelievable for 21th century Britain. So if you have to deal with this company be aware.

More details:

On 5th May 2010 I bought an Audi A6 from Copart UK (Who sell mostly damaged cars on behalf of insurance companies) on their Sandtoft auction.I paid £7717.25. It was clearly advertised as Category D and also stated as Category D on the Reciept. When I tried to register the car I was told the car is Category C . Insurance companies categorising damaged cars in 4 categories - A, B, C & D. Category A - for scrap only, Category B - for spare parts, Category C - damage repairable in need of Vehicle Identity Check before Registration document can be obtained and it states that car was substantially damaged and repaired, Category D – Damaged and repairable. Category D cars have much bigger value than Category C.

After more then 3 weeks and several calls and e -mails on Tuesday 8th June Copart e mailed me and told me that In view of Terms of sale the sale is final and the matter closed. The say I have to check the car information myself, but in order to do that I need the car registration, which is hidden in the web page.

On 6th of july I sold the car unrepaired with the right category C in Chester branch of Copart for £5875.56. So my lost is £1841.69.

For more information e-mail me on gia955@gmail.com

more details »

Comments
United Kingdom
Cars, Parts & Vehicles

More Copart uk complaints






Comments

Sort by: Date | Rating

Hi
I am a car dealer mainly dealing with salvage cars (CoPart Chester UK). Contrary to my initial impressions, Copart has made me suffer a severe loss recently.

Once I had won a bid on my choice of car (Honda Civic), I was congratulated about how I had also won a bid on a certain Ford Focus. And that now I had to pay a whopping £4200 for it!! A car which I had absolutely not even viewed once, let alone putting it in my watchlist, and now I was to pay for it! I was disappointed with this online scam, and upon contacting customer services and talking to a manager, they insisted I had to pay up a minimum of £400 as a fine.

I am extremely dumbfounded at how such a well established company can possibly have such an unreliable online system. This tactic is worse than what crooks do. Why must I pay for a car I never bid for?? I find this to be a load of crap, for now, my account has been frozen and I cannot even claim the Honda Civic that I actually won and paid for.

Contact me on mirza84@hotmail.co.uk for more info.

i won a smart car from copart and when the car was delivered i realise the chassis and the frame were completely gone. i call them upand told them the car could'nt have been cat d that it should be cat B. The manager bulied me off and said its cat d. I ask my local garage for their opinion and they gave me their verdict that it's definately a cat b. I went online and check only to discover it's cat b. I sent them the report and they called to say they are coming to pick the car and issue a refund. But i had already incure some expenses. How do i claim my expenses on the car back? please help k.don74@yahoo.com

Copart are biggest scam, be aware from Copart if you read term and condition, you can term they made only to save Copart front any claim, Buyer have no right to make complaint or claim, they always have a excuse to tell.
in my case I won Vauxhall Astra 55reg, I seen on Copart web site that front bumper are fitted as normal and car have minor damages,
when I car delivered to be, I was shocked no bumper on the car, Front Panel front Chassis are damaged, Radiator are bend.

when I rise my issue The Copart Manager said I should come view before bid. Copart has 7 or more branch in UK, how can a Buyer go see car, when this are online auction and images should be true image of car, Copart has Misrepresentation the actual damage.

Be aware from Copart.
if anyone know who to complaint about Copart then please let me know.
Thanks

coparts are the biggest, lying, rip of merchants in britain, infact how the hell have trading standarts not taken them to court, are they above british law, if you or i did what they do we would be taken to court

I am looking for any reviews from sellers of vehicles to Copartdirect to see if their experience was good or not. I accepted an offer for my Daihatsu Extol van made by copartdirect through CarTakeBack.com. I filled in all the online questions honestly and accurately, so my suspicions were raised when copartdirect said that the information they received was that there was no bodywork damage. There were no questions about bodywork and that did surprise me. When I then said that there was some bumper damage at the front of the vehicle the price was immediately dropped by £50 but what really alarmed me was being told that I would be paid within 2 hours of my van being collected. I said that this was not acceptable and that I would get back to them if I decided to proceed. Does anyone out there also have similar experence or can anyone give me any advice please. Many thanks, Joanna

recently I've purchase Renault master with rear primary damage, all over, starts and drive.
when I went to pick up the van I've discovered that the van has significant damage to all radiators, all hidden not obvious!
refund has been refused because they stated that secondary damage is :allover!



Videos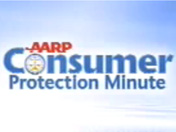 Latest Groups
Today's Mess-Up Photo