convergent, Houston, Texas Complaints & Reviews - Scam bill collect for nonexistent bills

convergent Contacts & Informations

convergent

Scam bill collect for nonexistent bills

Complaint Rating:

Contact information:
Convergent


10750 Hammerly Blvd. #200




Houston

,

Texas




United States


Phone:

855-343-7885


convergentusa.com


They want me to pay to settle a debt. However, it is not my debt, and I have no intention of paying it.
They have made themselves unavailable to any person who refuses to define themselves as debtors.
The bill is not mine.
NWarren

Comments
United States
Collections Agencies

More convergent complaints






Comments

Sort by: Date | Rating

I just rcvd a notice too and I have no ideal what it is...I owe no bad debt...its not mine...this is a scam to get $$$...watch out...this needs to stop!!!

I also received a bogus collections letter from Convergent with a return address: ATERSO01, PO BOX 1022, WIXOM, MI. I tried to call the 855-343-7885 several times getting a recording followed by a hang-up. Obviously I'm not paying them anything. Are they guilty of an FEC violation or is that only when they phone me?

TOTAL AGREE WITH COMPAINT OF THIS PERSON, THESE ARE BAD SCAMMERS, SO ARREST THEM!

Just rec'd a notice in the mail, in my husbands name for a utility of which has never been in his name...that particular utility has always been in my name in the state of NJ. Morons, I called them to dispute it 866-291-6364 and they wanted me to provide them with the last 4 digits of his social...NO WAY. Told them I wanted the information they got from this utility and the original service address, they are supposedly mailing it...yet another Scam to collect a debt that isn't ours, went through this last year with another collection agency: Portfolio Recovery...jackasses.

I was just contacted and asked to give my phone # which was called. I gave both my numbers and nothing showed up, the they wanted my SS#. That I'm not giving up. They're saying I have a debt with chase which I do not, it's not mine. I have a open chase account right now! I call back and they tell me neither of the numbers came up in their system but it's the numbers they have called me on.

I received a letter dated 01/21/2014 stating that I owed a total of $866.84 for Disk Network, which I do not. I have no bad credit. That they were willing to accept $433.42 for settlement. I tried calling that number, but got no response.

i received a letter saying that i owed the bank$286.00, which i owe them anything. i have not been a member in 10yrs. when i left i had a paper sign that i did`t owe them any thing by housing, to get my Apartment.Suntrust Bank need to get it together. and the ones who buy this junk to get money people donot owe.
this was sent to MARCH3, 2014
FromVirginia Beach VA.

I just received a letter stating that I owed 1, 146.31 and they're asking me to settle for 573.16. I have no debt and this is the first of this company I have heard of and not to mention no one has my home address and the address they have on the envelope has an apartment no on it and I don't live in an apartment . That sent up red flags immediately . I will not be giving them any money or calling them Because I'm likely to give them a few choice words not my number. Not to mention it doesn't specify who the debt is supposedly for.



Videos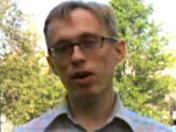 Latest Groups
Today's Mess-Up Photo