Share with Others
Recently Discussed Complaints
Consumer Tips & Tricks
Latest News & Stories
Latest Questions
ClickBetter.com Complaints & Reviews - They haven't returned any of the money.

ClickBetter.com Contacts & Informations

ClickBetter.com

They haven't returned any of the money.

Complaint Rating:

Contact information:
ClickBetter.com


79 Chichester Street Belfast, Ulster BT1 4JE




United Kingdom


Phone:

+44.2890996167




I bought the fair track program which worked as was told until ClickBetter.com dropped all their phone numbers and fell off the face of the earth. The program no longer works, and they haven't returned any of the money.

Comments
United Kingdom
Scam & Fake Checks

More ClickBetter.com complaints






Comments

Sort by: Date | Rating

Phone numbers seem to be working fine and unchanged since they started. They also provide 60 day money back guarantee on all orders... you can even process the refund yourself via their order look up form

First they tell their software is 100% free. But when you install the program, they keep it locked till you pay for the software. They are liar. When you download the program, they earn. Many users don't buy the product key due to payment option they didn't know earlier. They only tell you to payment after you have downloaded and installed the program. This is like a flattery. Why don't they tell it at the choice option where buyers would buy or not. I am complaining against them as they are telling it free and after you download and install then they are telling to purchase. It's a cleverly lie.

clickbetter is just a middle man. they don't own the products, they are simply a gateway to merge product owners and affiliates. It sounds like your issue is with a product, not with them

Any issues, get in contact with them here you moron: https://clickbetter.com/contact.php

ClickBetter LTD is a bunch of liars and thieves. They send emails with links to watch the same video and after giving my credit card information for purchase, which they say they don't use until 60 days later, now I have no access to those funds on the credit card. So if they haven't officially charged it they put the funds on hold which was not what the deal was supposed to be. I was unable to download anything. I can't even get into my supposed account because They set up the password and have not sent me any emails with links to downloads or an email with the password or order number or product number or ANY emails at all. I have sent at least 6 or so messages to the contact us since yesterday and no one has responded or even sent a system generated email. I tried to call the 800 number but it says they are only open from 8-12 and then 3-7 EST Monday through Friday. So there is no physical person to speak to or scream at until tomorrow morning which is what I will be doing as soon as they open up so I can get my money back or the funds released or whatever the hell they did that I can't use my account or my credit card.

ragdoll2376, I assume by now you've had the "opportunity" to be "one of a handful" of people chosen to give an affiliate $5000.00 (or more?) What a scam this one is! You have an account, then it disappears and your password doesn't work. The affiliate can issue a full refund of your initial charge (mine was $49.00) IF you give them an additional $5000.00, but for some reason doesn't know how to get in touch with (EMobile) the originating company (whose phone number you received from their customer service line) so you can only take what you thought you were ordering in the first place. I'll admit, my curiosity (make that greed, the con artist's bread and butter) got the better of me here because I've always known if it sounds too good to be true, it probably is. It definitely was!

My husband was very enthused about the opportunity to make money on the internet with this program. The initial "interview" with a extremely nice and patient woman who was so overly eager to help us in any way. She started asking what our debt balances and available balances were on our credit cards (no credit card numbers were given). I later figured out that she needed this information to see how much we would be able to pay to get their services using our available credit. The investment levels (they also called them "tuition") were: $6, 000., $7, 500., and $8, 000. She sounded so concerned about our credit card debt and how we wanted to pay it off using the money we would supposedly make with their program. They were actually hoping you would max out your credit cards to pay for one of their "investment levels". She wanted to know our goals, how much money we needed each month to pay off our bills. I was very negative about this scam from the beginning and they kept saying I was using a "consumer mindset", you had to spend money in order to make money. I wanted them to send me the fine print before I signed up with anything like this, and I asked what they would say to us needing a couple of days to think it over. Oh no, we had to act now, and start earning all of these thousands of dollars.They couldn't (wouldn't send me the fine print, and all I had to do was watch the testimonial videos). They also make it sound, like they needed to decide if they can "select" you to be one of their customers. The said "you had to be open minded", able to commit to 10 to14 hours per week, be a good decision maker, knowledgeable, teachable, and eager to make money. You would work with their team members who would help you and teach you how to use their program. I asked how much would the team members (experts) help would cost me, and they said they would get into that later (which he never did).
I told them that I didn't know who they were, how ethical they were and felt uncomfortable doing this. He (Mr Davis) started lecturing me, that I had to invest money in order to make money and this business would pay for itself. I was getting even more suspicious and my husband was getting angry with me for not going along with this, so while I was talking to him I looked up on the computer, any complaints about the company and there were some saying do not fall for the scam. I showed the complaints to my husband and walked away, saying that I couldn't do this, my gut feeling said no. I told Mr Davis about the online complaints and he said "Anybody can write on a bathroom wall.) How could anybody believe that their company was not a reliable company by looking at their A+ rating on BBB. My husband then turned down the program and looked more into the complaints. Last night, he told me that he was wrong about the whole thing and thanked me for pressing on. Save you money and heartache and don't do this.

Have credit card charge for $19.00 from this company I never heard of. The charge was made on a credit card whose account # was cancelled (by my credit card company) that very day due to other fraudulent charges. Very suspicious! Would stay away from this company!

Clickbetter.com seems like a open FRAUD and clear SCAM. I am trying to get $997 back within the 60 day period of purchase . They say they would give a full refund of any products brought through clickbetter yet it's still awaiting . 50 days gone and nothing sorted yet. I sent emails after emails but did not get response to any one of them. I also tried phoning and they tell us to leave a voice mail and they don't phone you back. My honest suggestion is " PLEASE DON'T RELY ON CLICKBETTER.COM "

I'm trying to get my money refunded from these SCAMMERS too! It was supposed to be $49.00 but because the funds were "charged through one of their banks in another country" it ended up being $53.66. I've just now started the process. I submitted a refund request which got me a response with an offer of 'support' which I turned down. Then they changed my refund request to a SUPPORT request without my consent. I promptly changed that back which got me another offer of 'support' and an offer of access to over $5, 000 worth of training videos. After turning this down and yet again requesting my refund I get detailed instructions on how to request a refund. Lo and behold, following those directions routed me right back to my ORIGINAL refund request! I'm giving them 24 hours to process my refund and then I'm getting my bank involved since they are clearly refusing to refund my money even though they guarantee the refund with 60 days. PLEASE STAY AWAY FROM THESE SCAMMERS!!! EMOBILE CODE AND CLICKBETTTER ARE THIEVES AND LIARS!!!

I am also having a problem with clickbetter.
I am trying to get $149 back within the 60 day period of purchase . They say they would
give a full refund of any products brought through clickbetter yet it's
still awaiting . 43 days gone and nothing sorted yet. I sent emails
after emails but only get tokd to be patient.
My honest suggestion is " PLEASE DON'T RELY ON CLICKBETTER.COM ",
they clearly are unreliable, frauds and liars

Wow. So many scammers in this world. I paid 7 dollars on this . And then they send me an email. About my account i open it. And they want more money ... He said 700 dollars but he made 2 decimal point mistaken...so because of that...
Mistake story to other customer so thats why now 7 dollars only. I already find out after i pay 7 dollars. I was decided not to pay anymore so i just ignored the whole thing. Before paying any big money. Be careful there is no such thing to make money on push button software... None!!!

am trying to get intouch with clickbetter but nothing seems to be working they owe me 5000.00 dollars people be careful we of to work so hard for our funds.

I purchased Clickbetter on 9/24/2014, I cancelled on 9/24/2014. They sent me an email acknowledging my refund request. Then they sent another the same day, which caused me to again request a refund. They sent two more which I ignored. They then sent one that I opened on 10/30/2014 and they told me it was to late to get a refund. What happened to the sixty days. I contacted my credit card company and issued a dispute. If they come back and recharge me, I will then charge them with fraud. We should all get together and form a class action lawsuit and then we could all get rich on his money that he has scammed from many more just like us. If you are considering getting involved with this company DON'T DO IT. THE WHOLE THING IS A LIE.

Well i guess it is to late now, but i did not find this out until it was to late. I already gave them my credit card, so now i can look forward to paying all of my pension, to someone who is getting filthy rich, wile i become homeless or worse. Well i know that there is a greater power, that will step in and meet my needs. may GOD Bless clickbetter.

Im also beeing scamed I send emails after emails requesting a refund I also send a letter to Clickbetter bank LTD to Las Vegas NV and just got the unopen letter returned. Now I, m getting my Credit Card Bank involved hoping the issure me a credit of the amount the charged my account.



Videos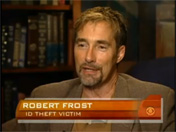 Latest Groups
Today's Mess-Up Photo