Share with Others
Recently Discussed Complaints
Consumer Tips & Tricks
Latest News & Stories
Latest Questions
Brazzers.com Complaints & Reviews - Fraud

Brazzers.com Contacts & Informations

Brazzers.com

Fraud

Complaint Rating:

I signed up for a membership at Brazzers.com. The charge was supposed to be 17.95/month. While I was filling out the credit card information, I noticed a small box with a check mark in it. The fine print next to the box said something about signing up for some other service for 27.95. I unchecked the box and continued. Two days later I am trying to get a cup of coffee at work, and my card is declined. I look at my account and there are a FEW charges from this company. There was a charge for 1.00 and, a charge for 18.30, and a charge for 27.95. I called the number listed on my statement. The person on the other end said that there was no way to refund my money. She said that they could give me the service. I told her that I unchecked the box, and she said that I had not. Complete insanity! I asked why it was 18.30 and not 17.95 and she said that my bank was charging me fees. I told her not possible, then she said that it was a "over sea's banking fee".

I called my bank next. They told me that the reason my card was declined is because they (my bank) closed my account for my safety. They said that fraud had occured on my account. I had to go to the bank and deal with that mess.

Brazzers.com is taking money out of their customer's accounts without permission.

Comments
United States
Entertainment

More Brazzers.com complaints






Comments

Sort by: Date | Rating

Are you sure you joined brazzerS.com (with the 's'), instead of brazzer.com (without the 's')?

They both look the same, but the latter is a fishing site. Just try visiting both's homepage: the same, but no 'members' login' on the fraud one.

I had the same thing happen to me. one big scam.

I also was just taken by Brazzers.com
I went through the exact same thing as yourself; I unchecked the box, and was charged $30 a month later. I contacted their live chat, and was also told that I didn't uncheck the box, which I did. This company is FRAUDULENT. I wish there was a way to scream it louder!

Im 19 just got my credit card and guess what SCAMMED they keep charging me!!! these companys are rediculous

I had the same happen but did not notice for months- work away a lot, in the end my A/C was cleaned out, before I put a hold on it.
They bill under many different billing descriptors- and their Contact no is the same for all yet they act like they are not affiliated.
The Head Office is apparently-
Cordiacon Developments Ltd(P.V), UNIT 5, 15-17 CALEDONIAN ROAD P.O. BOX 206 LONDON N19DX
Gilboa Ltd. Unit 6, 15-17 Caledonian Road, P.O. Box 299, London N19DX
They bill under the following aliases- REELBZSHELP.COM; GLOBULARSUPPORT.COM; GIL-PAYMENTMEMBER.COM; and LocalBilling.com. + many others.
Their Customer Service is located in Canada, and I believe there is an Office in Seattle, Washington- they flat out deny affiliation with these other Billing Companies- despite having a COMMON phone number!!
Their IP ranges from CY-Cyprus, MA- Malta, MU- Mauritius, AT=Austria, KN-Nevi (Carribean) with their respective currencies.
USE EXTREME CAUTION with this Company- aka Crime Syndicate. They are responsible for Brazzers.com, BrazzersReel (the check box eluded to by the above), MOFOS, and Wicked.com.

SCAMERS!!! SCAMERS!!! SCAMERS!!! SCAMERS!!! SCAMERS!!!

I have subscribed for US$29, 99 and they billed me over US$300, 00, using several names such as :
FTL-REELBZSHELP.COM
FTL-THEMBSUPPORT.COM
Helpnetpay.com
PPC PH ONLINE
I didn't get refund and I had to cancel my credit card.

SCAMERS!!! SCAMERS!!! SCAMERS!!! SCAMERS!!! SCAMERS!!!

Signed up for brazzers.com. Had to cancel my c-card. No big fees, but lots of small ones. Advise people to steer clear.

I signed up for a trial period for £4.95, within hours my credit card's fraud department had called me. They've cancelled any future payments.



Videos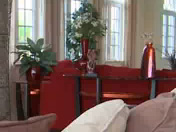 Latest Groups
Today's Mess-Up Photo