Recently Discussed Complaints
2.
(12 mins ago)
Self
What is the meaning of a shelter?
3.
(27 mins ago)
prize
I don't know if this is real or not
Consumer Tips & Tricks
Latest News & Stories
Latest Questions
Billy.com Complaints & Reviews - Run fast from any potential agreement to do business with them

Billy.com Contacts & Informations

Billy.com

| | | | |
| --- | --- | --- | --- |
| Posted: 2011-08-23 by | | Mooby | |

Run fast from any potential agreement to do business with them

Complaint Rating:

Contact information:
Billy.com


United States


billy.com


Billy.com is a company I would advise EVERYONE steer clear of. Our company entered into a contract with this company, agreeing to a minimum weight disclosure for any leads that we agreed to purchase. After one month of sending leads per our contract (meeting the weight requirements we agreed to), they started sending leads that were well under the requirements set forth in our contract. Since you HAVE to put a credit card on file with them, they took it upon themselves to send us leads that were outside of our contract, and continually charged us for them, resulting in over $600 of wrongful lead charges. When they were caught and it was brought to their attention, they refunded only a portion of the charges. After months of going around and around with them, a representative (who will remain unnamed, but she knows who she is) agreed to refund the full amount. After a month of waiting for the refund to appear on our credit card, she finally got back in touch with us to let us know too much time had passed and "their system" wouldn't allow a refund to be processed so unless we would agree to a credit of $150 for future leads (right, like we want to do more business with these people), she pretty much told me I was SOL. When suggesting that they cut our company a check, she told me that they don't use paper checks and wiring the money back to us was shot down as well.

Their word & contracts mean NOTHING.

Buyer beware of this company. Run fast from any potential agreement to do business with them.

Comments
United States
Internet Services





Comments

Sort by: Date | Rating

Yes, I agree, this is another ServiceMagic type rip off to Contractors. They sell you points, then they determine how many points a particular job is worth the amount of area or bedrooms etc, etc. You buy the points up front or when you view the job and Contact the Owner. They tell you that they respond to the customer with 2-3 Contractors only, but that's BS! Some of jobs get 10-30 offers.
So, what we have here is a Media Company, racking in the $$$$ on the backs of Contractors who think that they have a one in three chance of landing the paint job, when their bidding against 5, 10, 15 or more! It's a shell game!
You only have to get burned once to understand their scam. On a personal note, I paid $25.00 to buy the points necessary to get in Contact with a Owner near my business. the owner never returned my emails or phone calls. When I asked Billy to credit me those points ($25.00) they responded with, maybe next time.
When I finally reached the owner, she said she had 14 responses!
Do the math: 14 contractors @ $25.00 each = $350.00!!! Anybody else want to go to Vegas?
Professional Paiinting Contractor in Southern California.

LOGIC 101

We had a melt down business and economy wise wise and suddenly we have literally hundreds of so called Lead Finding Professionals. Billy.com, Service Magic, I could go on and on. Some want $197.00 or more sign up fee, some work on you buying credits from them and using the credits to connect with the client. "It's a shell game"!
They are representing your business as a business they have checked out. More BS. When business was great all those years before the recession, these guys where not around. What there selling you and me is Faith. Faith that they have the connections you don't. They don't Some unsuspecting home or property owner, who read that Billy.com knows where all the great Painters, Plumbers, Electricians etc. etc. They don't. They give the home owner 4-5 contacts. Depending on the size of the project, they determine how many credits ($$$) the Contractor needs to buy this contact. You buy the contact along with the other Contractors and maybe one of you get the job! Meanwhile, Billy.com, Service Magic etc. has made $150-$250 bucks. Wake up people. Don't waste your hard earned money on these Carny's selling a better can opener!



Videos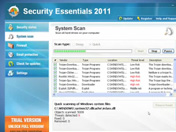 Latest Groups
Today's Mess-Up Photo