Bigspot.com, Florida Complaints & Reviews - Have not made any money yet

Bigspot.com Contacts & Informations

Bigspot.com

Have not made any money yet

Complaint Rating:

Contact information:
BigSpot


Florida




United States




Hi Everyone,

I wanted to make some extra money and saw their commercial to do surveys at home. Well it's been two months and I have more spam and less money! They take your information then keep trying to sell you something.

I thought they were legit like NewDataPublications.com which I have made a few dollars doing surveys.

I give them thumbs down!

Sincerely,
Betty
Bettys-Reviews.com

Comments
United States
Work at Home





Comments

Sort by: Date | Rating

I represent BigSpot.com and I am disturbed by your claim that you receive spam from our site. We do not sell your information to anyone and niether do the panel companies in our listing. All of the panels in our listing are owned and operated by legitimate market research companies. Also, neither us nor our panels ever attempt to sell anything to anyone. Please check your facts on this claim and substantiate your claim with evidence. A posting like this dafaces our company and our site and I request that you retract your comments.

What I find most disturbing is that you are leveraging an medium, such as http://www.complaintsboard.com, for consumers to share information about consumer experiences to promote your own website and marketing scheme which is centered on directing honest consumers to SCAM site which will force consumers to make a payment for false hopes of earning money from home. Please retract and request to remove this posting immediately to avoid legal action.

I am not sure who to believe. There are way more fraudulant sites than there are legitimate ones. I have been looking into the money from home schemes and have yet to locate one that i feel comfortable with. I wish that everyone would say what they mean and mean what they say. Honesty is like pregnancy, either you are or you aren't. There is no straddling the fence.

In answer to the comment that BigSpot gave to the report of their practices. I believe its the freedom of speech thing and I want to hear both sides before I make up my mind who is right or wrong. You really must fear Betty and her comments if you are threatening her with legal action. That right there to me proves she has a real complaint against you or you would have just dismissed her as just someone with a pet peeve and it would have been forgotten. But now I find myself more on her side because when a big company goes after a small person, they are weak on something and it means you have something you don't want the public to hear. You feel by threats you can drown out what people feel if they have been wronged. Also I did not hear anywhere in your statement that you paid Betty one single dollar for her work as promised so much in your TV adds. And as someone who was nearly about to sign up for your service, I will no longer consider it a fair place to work. Grow up BIG BUISNESS, and stop pushing little people around just for their opinion. And and isn't that what you asked for in the first place.

Just someone with my own opinion.
Loleta

I also signed up for Bigspot.com and I was not pleased either. I signed up for many surveys completed surveys continued to do surveys upon surveys and only received more surveys. I don't recall too much spam I did receive offers and more surveys from different companies but I can't honestly say it was all because of BigSpot.( I did begin to receive it around the same time though.) And in my opinion, I was really disappointed as i looked foward to the opportunity to work @ home because I have an infant. And lets face it who doesn't need extra income. Getting a legitimate job would mean more expenses like daycare. I guess it was too good to be true.

I'd also like to ad that the lady that made the claim, well I went to the website she posted and in my OPINION, it's not any better. I'd actually say its worse. Why would you wanna pay someone to work for them? It makes me wonder if maybe she just made these claims to promote her own site. I didnt have a positive experience with Bigspot but they never charged me...

This is all crap the amount of time you spend on surveys. Heh they pay you nothing what does just a little really pay for? The bill you get running the Internet or Iphones not worth the trouble.

I also have received spam as soon as I joined bigspot.com. I would not go as far as to say that your company is trying to go after random survey takers across the nation, because saying such things paint an ugly picture of a good company. Now even though I have gotten spam, I also have gotten money and prizes. I apologize Betty, but I am going to have to say that Bigspot.com is a great website and I would recommend it to my friends and I will.

Betty,

Why in the world would you recommend NewDataPublications.com? They are the true definition of a shady company. I believe BigSpot.com is up front in what they do and I never received any spam.

So far i have to agree with the posts of nothing. I filled out questionare and got a cant be used at this time, nothing, spam. The complaints department has nothing to stand on because so many have gotten nothing and all of us who have received nothing may have beginnings of grounds for a class action suit. I have yet to encounter anyone whom has received money from bigspot, and I am making complaints to every station running big spot advertisments. Stations will respond if enough complaints are received. Especially when more and more post here that nothing has come from big spot except spam.,

i too saw the ad on tv for bigspot.com! i joined! i knew i wasn't going to get rich, but maybe have a little fun! i've been working under one of thier companies now for months! i've made enough to get me some cd's on ebay, + half.com! i believe they are a safe + legit company! so, i don't know why all the complaining? maybe nothing better too do!!!



Videos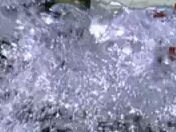 Latest Groups
Today's Mess-Up Photo