Share with Others
Recently Discussed Complaints
Consumer Tips & Tricks
Latest News & Stories
Latest Questions
Balboa Capital, Irvine, California Complaints & Reviews - BEWARE OF SCAM!

Balboa Capital Contacts & Informations

Balboa Capital

BEWARE OF SCAM!

Complaint Rating:

DO NOT LEASE ANYTHING FROM THIS COMPANY! We bought a business in 2006 and decided to add a piece of equipment which was priced at $12, 000 in January 2009. We had an offer letter from Balboa Capital and decided to give them a try. Bradford J. Williams was the account executive and everything was relatively easy and sounded great. He told us on MULTIPLE occasions that our equipment would be a 3 year lease with a $1 buyout option at the end of the term for which we agreed to. When he sent over the contracts he marked where to initial and sign, looking back now of course to just get it done without us looking at the fine print. We are 90 days away from our lease end and account manager MICHELLE who is extremely rude, sent our buyout amount: $12, 126.46!!! Upon speaking to Michelle her answer was simple, it doesnt matter what Bradford told you, you signed the contract. So now we have the option to return the equipment(that we still need and thought we'd paid for), or pay that amount. WHO IN THEIR RIGHT MIND WOULD PAY '$35, 000 FOR A $12, 000 PIECE OF EQUIPMENT? We already are considering legal options due to their past history. Just go to www.bbb.com and see for yourself there's TONS of stories IDENTICAL to ours. Or go over to http://articles.latimes.com/2009/nov/21/local/la-me-churches21-2009nov21 and read all about how they scammed CHURCHES!

Comments
United States
Equipment Leasing & Financing

More Balboa Capital complaints






Comments

Sort by: Date | Rating

Balboa Capital has attempted to contact Mr. Michael Stockton at his place of business, but we have been unsuccessful as it appears his company is no longer under his ownership. We have also made repeated attempts to contact him at the alternate phone numbers he provided us. At Balboa Capital, we pride ourselves on exceptional customer service and always reach out to our customers when needed, but unfortunately we are having a difficult time connecting with Mr. Stockton.

I wouild have to agree with Mr. Stockton, I am at the end of a lease and am finding the same situation with Balboa. Instead of a $1 buyout, they seam to think I owe them $16K for a years rental and another $16K to buyout the equipment. They also started the lease with first and last payments in advance, then charged me a late fee on the first payment stating that the 2 months advance was for the end of the lease. We should form a coalition and and file a c lass action suit. Anyone interested, e-mail me at ohtrailer@aol.com

Always read before you sign!! Especially with leases, this is so common. It is the Lessee's (YOUR) responsibility to make sure they know what they're agreeing to. I don't feel sorry for Mr. Stockton, but I'm sure he won't make that mistake again! READ BEFORE YOU SIGN.

Balboa Capital has royally screwed the small biz guy w/o their deceptive leases. I'm a contractor in MA and I leased a used JLG Lift for $14, 500 in March 2009 for 5yrs w/ Balboa via Financial Pacific. I made the final payment last month. I contacted Balboa today to get my buyout I requested at the start of the lease for $101. However, I received a bill from them today for $550 due in 5 days w/ no explanation. I assumed it was the wrong buy out amount, so I contacted them and they claim they own my equipment and are now extending my lease another year @ $550/ mo or we can buy it out for FMV or we can pay to have it shipped back to them ! I already paid over $26K in lease w/ interest and now I'm going to re-buy or return my equipment?! I was told today they sent a letter to me back in July and I never responded and was my fault if I didn't understand my lease. I NEVER received any letter from them and this is NOT the lease terms that I agreed to - they baited me with one term and had me sign another. I had multiple problems from the beginning with the lack of communication and disclosure from Balboa and now I see it wasn't just me. If anyone is doing a class action suit, please contact me.

This company has been calling me every day since I requested information. I requested that they send the information to my email as I use my phones for work all day and would rather not speak in person until I have reviewed what they have to offer. I have a lawyer and always send all info for anything that I will have to sign. They did not like this they would rather harass me on my phone. I answered the phone several times when they called and since I am busy at work I simply said "not interested, thank you" then hung up they called back several times and I did the same thing. Then they called from a private number because they knew I would at least pick up and speak with them. Which I did and then they said "are you interested now?" Just to be a smart ass. I went off on them because I am a busy person and can't be bothered with childish games like calling someone from a private number to harass them. What jerks you guys are and I hope you realize that I have told every small business owner in Provo and Orem that I work with never to use or contact you worthless people.

i am newly with them and am finding out they are trying to charge us for security camera equipment that we already owned before they were brought in, equipment we never received from them and thousands for labor that was never done. And to top it off they are charging us $55 extra a month for property ins... we are a storage facility (of course we have damn good ins), it is none of their business what our ins is nor is it their business to provide ins for us when i did not ask them for it. they said it is because i need to provide proof of ins to them...WHY?? why do they need my ins?

This company clearly employs deceptive/fraudulent end of lease practices to gouge unsuspecting lessees at end of term. My company has had two such experiences with this company, most recently regarding a lease for a one year software license which was financed as part of a settlement for a previous lease in which Balboa claimed we did not provide termination notice within the "at least 180 days before but not more that 270 days prior" to the termination. We issued our termination notice 60 days prior to the end of lease date. They demanded a payoff amount in excess of 15k on an expired software lease. This, despite a software addendum in the lease that specifically excludes software from any residual interest. I am seriously considering initiation of a class action suit with a reputable contingent fee law firm. I you are interested in joining this effort, please submit a response.

I had the same experience. Leased some computer equipment with a dollar buyout. When contracts came i signed but neglected to notice the lack of the dollar buyout. The lease actually said fair market value. I called Greg F. the account exec and he agreed to change to a buyout so that I could get my 100percent write off. After sending me a letter which changed the terms, he refused to sign the document and will not return my phone calls. My attorney is in the process of investigating them.

These guys are the worst! Thieves and underhanded deception.. I would advise people NOT to use Balboa Capital as there are many more fair and honest leasing companies out there..

When my lease is up, I will have them come pick up the outdated junk computer equipment.. I was lucky that I atleast got a letter of intent although Greg refused to actually sign it.. Great business to send me a letter that I wanted, then not sign it, and refuse to return my phone calls... AVOID BALBOA CAPITAL PEOPLE!

I like it when so many stupid people lease without reading everything. The only reason people lease is their credit is bad from not paying their debts.

Balboa Capital has been in business since 1988 and strives to provide the best service possible. We place our customers first and pride ourselves on being recognized as a nationwide leader in the equipment financing industry.

We have many Balboa Capital reviews provided by some of our highly satisfied customers, which can be viewed at the link below:
http://www.youtube.com/user/BalboaCapital

Please contact our Customer Service Department at 888-272-1800 and we will be more than happy to address any questions or concerns.

Derek . T what the fcuk is wrong with you ! After reading all of this bad comments about the bolboa ripoff people and complaints about how they scam people into their contract and rip them off and you the only one that comment good things about this poop shit company BOLBOA Capital Co. You must be one of their members scam tons of innocent people that are naive and in need of helps such a LOSER.!

They constantly call after requesting to be removed from their call list. I'm going to report them to the FCC.

They called me today trying to sell me on their service. It sounded very simple and painless but I knew their had to be a catch and that I would find it here. really glad I found this thread first. I do not need to lease anything yet however they made it sound so good that it almost made me want to run out and get some new equipment. Sorry to hear all of you got screwed but thank for posting and saving others like me.

Balboa Capital fails to send the bill via e-mail (they don't send paper bills) then it is our fault that the bill is not paid, they add late fee and expect the bill to be paid overnight. At one point they started to take money directly from our company account without authorization, when I confronted them, and asked for the copy of the paper that authorizes them to take money from the account, they never did provide me with anything.
Balboa Capital has bad customer service, they are liars, they don't care for their customers I have a feeling they don't want to be in business for a long time.

Not only is Balboa Capital the WORST EVER leasing company, but they are all rude, belligerent and liars. They use the '180 day letter of intent' to screw customers over. I have NEVER had to send in a letter of intent 180 days before the lease expires. This company needs to be shut down! Loan sharking at its best. DO YOURSELF A FAVOR AND BE SMART-DO NOT USE THIS LEASING COMPANY!!!



Videos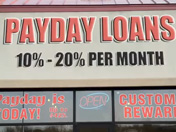 Latest Groups
Today's Mess-Up Photo