Apple Vacations & Conventions Sdn Bhd Complaints & Reviews - Dishonest to customer

Apple Vacations & Conventions Sdn Bhd Contacts & Informations

Apple Vacations & Conventions Sdn Bhd

Dishonest to customer

Complaint Rating:

Contact information:
Apple Vacations & Conventions Sdn Bhd


Malaysia


appleholiday.com


I recently booked a Korea tour through Apple Vacations & Conventions Sdn Bhd / Apple Holiday to Korea. The trip was scheduled for 22 December 2009. I paid a deposit of 4 persons on November and full payment was made in full before 3 weeks for the departure date.
Two days after the full payment have been made, Apple holiday staff was calling me and informed me that Korea airline is fully booked and all 35 tours member are advisable to change to Thailand airline and we need to make transit at Thailand for 5-6 hours waiting at airport. At first they didn't offer any discount or refund for us until I open my mount and asked them. Afterward they agreed to payback RM200 person to offset for the change flight and keep pursing us don't cancel trip. It's was so un-happy things sound like we got no choice and we got to follow what whether has been arranged by them.
Three day before the departure date, now they called and informed me. We will meet up with another tour group at Korea total we will have 36 peoples in one group with "big bus" provided. And I found out that other 16 peoples are actually taking Korea airline. Is such as un-honest travel agent. If I disagreed to go with Thailand airline they will give us korea air.
SORRY TO SAID NO NEXT TIME WITH Apple Vacations & Conventions Sdn Bhd. Really Bad services and the tour fares is actually much higher than other travel agency.

Comments
Malaysia
Travel Agencies





Comments

Sort by: Date | Rating

same experince here with this travel agent in malaysia...lot of people given a good commet really don;t understand why...cos my friends also have same experince with them for Taiwan trip.

I got problem with my korea trip as well..

We were suppose to join the 7 days 6 night tour, that will be leaving on the 21th jan 2010.
At first everything was ok, the staff told us, that the tour already got 8 person, plus me and my hubby it will be a full tour, ready to go.
And we asked for deviation, extend another 4 days.
Then she said ok.. Everything seems ok..

But last month, i received a call from another stuff.
She told me, that 7 days 6 night tour had cancel!!!
So i asked her, what shall we do now?
And i asked to talk to the previous staff, but the previous staff not around anymore!!!
Then very rudely, she told me, they cannot do anything, because the tour cancel,
they will return our deposit RM1000!!!
What kinda answer is that?

Then nevermind, i told her that my hotel for the extend 4 days already booked,
what kinda solution can she give me?
Guess what she said?
They cannot do anything also, because they never asked me to book the hotel so early..

So in the end, the girl asked me to join the japan tour or the korea 8 days 7 night tours.
And until today they never give me any reply yet..
I called up, but all the agent are engaged..
SO DISAPOINTED!!!

Im so regret to join their tour, wont introduce friends to apple vacations!!

@allysin - that was a nasty arrangement

@cyinthia - Is there any mis-communication when u decided to boo the trip bcos usually they will ask you which date is your preferable date for your deviation before everything is confirmed, it appears that u didnt not consult them bout the deviation details and yet you reserved and paid via online hotel reservation on your own will.

I've follow apple vacation to Korea as well...the food has nothing to shout about, most of the famous Korea food are not included in our tour. We were told 5stars hotel however the hotel are far from town area. Besides, the last day in Seoul city our hotel is 40 mins from town and the hotel towels are dirty, with blood stains or hole on it. Meanwhile, there prostitution provision in the hotel. The pricing for the tour is not worthwhile. They failed to meet their over rated reputation.

Fully agreed on the bad services given. My friend & I just came back from Taiwan Tour organised by Apple Vacations & Conventions Sdn Bhd. The tour guide "Sky Yong" was very rude & no experience at all. Whatever you asked her, she always said don't know yet or give you the wrong info. For example: Is the hotel provide Internet service. She answered " don;t know yet wait we reach the hotel, then we will know." If we reached the hotel I don't have to ask you. the hotel staff will know better than you. Is today hotel near downtown or near night market. She will answer: Don't know yet, when we reach there, we will tell you. My godness, what kind of tour leader &%$#&. She said all the Taiwan hotel don't provide language services, If you ask for bell boy service, the hotel manager will personally to send you language to your room. Stupid answer! Even 4 * hotel provide bell boy services. She thinks that all of us never stay in the hotel before. Always claimed that "this tour is not premium tour, Apple actually have an premium tour to offer 5 star hotel." 5 star hotel is it mean you have an 5 * service provided? When we make the booking, nobody told us that our tour is "cheap tour & provide cheap service" The staff not even told us that they have premium tour. The fare we paid is actually more expensive that others agency. Due to the name of "Apple" we don't mind to pay more, now I understand that we pay more just for for their advertisement... very disappointed.

The funny things is one of the tour members called to Apple to make an complaint. The supervisor not even border by saying " u can't call here to just make complaint..." Not only the tour leader, the office staff speak the same language... This is my first time to join Apple vacation & the last time.



Videos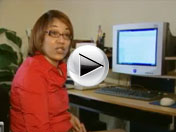 Latest Groups
Today's Mess-Up Photo