Share with Others
Recently Discussed Complaints
Consumer Tips & Tricks
Latest News & Stories
Latest Questions
American Sweepstakes Publishers, Shawnee Mission, Kansas Complaints & Reviews - Scammers

American Sweepstakes Publishers Contacts & Informations

American Sweepstakes Publishers

Scammers

Complaint Rating:

American Sweepstakes Publisher sent me a 'Guaranteed Delivery Response Form'. I won $100, 254, 204.00. They tell me that in order for me to receive my winnings I have to return the documentation signed and to send a one time $12.00 fee for processing registration payable to American Sweepstakes Publishers. After I got taken by John Beck, I do my research. I talked to the FTC and they told me that you will never have to pay a penny to collect your winnings from any sweepstakes or lottery. They said if your asked for a payment it's not real. What's that old saying, 'If it sounds to good to be true, then it's not true'. Thank You for this and other web sites and for people who try to help others by sharing their stories.

Comments
United States
Telemarketing

More American Sweepstakes Publishers complaints






Comments

Sort by: Date | Rating

How do I get my name off of these lists?

I agree there should be a law against a kinds of scams, especially the ones that come through the U.S. mail. This should be a federal law. Why is there no one monitoring this.

I agree, there should be a law against all kinds of scams; especially the ones that come through the U.S. postal system. This should be a Federal Offense.

My name is Arjun Tripathi My Address:- 3229 W.Walnut hill Ln Irving Texas
Account No. 75038TIPA3229666066
pls Gove informations

i also am the owner of monies in possible range and i read clearlly (full access) and that how i'll receive my cash hello!.

i got a letter in the mail from american sweepstakes publishers n also i got a letter from international award payment center i dont no if they r scams or not they said i wont alot of money

i think every has a reason to complain about scams

we should gather the people to hire attorney who have had throw small amount of money at those so called " file fees or documentation fees over and over again because of the dream we always dream about to win big money!! but obviously these people use our dream to deceive money from us and ruined our dreams.

I can't understand how the government allows these companies to scam people. A lot of the people are disabled and can't afford this . they believe i n what they read to be true, but its not true. There should be a law to stop these people form doing this, its false advertisement. Some people get so excited that it may cause them health problems. i plan to start a website to try and stop these scammers from messing up peoples lives. This needs to be stopped. and half the stuff that they sell is just crap for a high dollar.when this website comes up their paychecks stops. this website is on my list.

larry in tennessee they wanted a $12.00 fee first, then a $40.00 dollar next and said i was tied with another tiebreaker for $20, 000.00 its just a money game and scam.

I fell for it and sent $12.00. Then they want another $12.00 every single time they mail me. I am just making confetti here. Everyone is right in saying this is a scam and needs to be stopped!!!

My mail box is being flooded with material from American Sweepstakes Publishers, and they had me sending in small amounts of $10, or $11 in checks, and I was falling for the possibility of winning large sums of money, and was thinking that maybe this was legitimate.. We are living in times now, where people need money, and too many are getting taken advantage of by scams. I have some one calling me, with a foreign accent, telling me that they have a cash prize to deliver to my door, with the UPS, and gave me a check number, a serial number, and a routing number to track this with. The person calling me, has a private number that shows up on my caller ID, and I told them to call me on my mobile phone, so that I could check that out. He said he is going to call me tomorrow morning, and I am going to ask him the name of the company he is working with, and get his phone number, and investigate this, and am going to check him out to see if he is really, or a scam. I will not sign for anything alone, nor will I ever give my bank card, or Social Security number to ANY ONE!!
I am on disability, and a fixed income, and can't afford this. I feel as though people in this situation are the ones that are getting hit the hardest, and are the ones that really need money and support, and these scam artists see that, and the disabled and vulnerable fall right into their clutches!! This has got to STOP NOW!!



Videos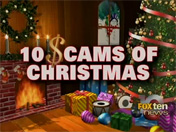 Latest Groups
Today's Mess-Up Photo