Share with Others
Recently Discussed Complaints
Consumer Tips & Tricks
Latest News & Stories
Latest Questions
American Laser Center, Albuquerque, New Mexico Complaints & Reviews - Fraud, possible class action lawsuit

American Laser Center Contacts & Informations

American Laser Center

Fraud, possible class action lawsuit

Complaint Rating:

My wife, her mother, and her two sisters all signed up for laser hair removal packages at $1281.00 a piece. It came with a 2 year warranty so they felt comfortable in paying the money. After six treatments there was no noticeable hair removal and they asked for their money back. The clinic manager gave them the runaround for months. When one manager was fired and another brought in, the standard statement of "Well, I don't know what they told you but I am here now" was given to all complaints and refund requests. At one point my wife had them take pictures and send to the owner (Dr. Neel Kanase). When he got the photos he scheduled a meeting with my wife at which time he told her there were any number of reasons why the treatments were not working. They can pick ANY reason under the sun for why it isn't working, but they still wouldn't give her the money back. He said she needed to see her doctor and have blood tests done to verify none of these problems were present, so she did. All tests were negative. Fast forward a year and I (her husband) contacted Dr. Kanase personally and threatened him with an immediate lawsuit if she was not given a refund. He agreed to refund her the money, minus 10% for an "administrative fee", for which I refused. He did agree to give her a full refund, which he followed through with.<br />
<br />
Her mother and two sisters however were convinced by Leah Blevins to continue the treatments for another year because, as she said in the meeting, "the settings were incorrect and I will be personally training the employees on the proper use of the machines." She promised them to extend the warranty out another year for the "new" treatments to work. They attended every single scheduled treatment. About a month or so ago (May/June 2009) my mother-n-law went for a scheduled treatment and was told that she would have to sign a new contract (which meant paying more money) or else she would not receive any further treatments. She did not sign a new contract and left without the treatment, which is a breach of contract by American Laser Center. Anyhow, fast forward 11 months (right before the year warranty is up) and on July 7th, 2009 she and I meet with Dr. Kanase at the Albuquerque clinic where he proceeds to not talk about the lack of hair removed, but rather how he was "hurt and lost sleep because defaming comments I made about him on the internet." When asked about the refund he stated that the industry standard 30-50% of hair removal, first time anyone had EVER heard that number. During their sales speech it was always total hair removal according to my wife, her mother, and two sisters. He stated that he would say that 70% of the hair was not removed, and since 50% was standard, he would divide the 70% by the 50% and give them a refund of 35%. They get to keep 65% of their money for NOT doing what they promised? I then asked if other clients were told of this 30-50% number when signing contracts and he stated firmly "Yes, we tell EVERYONE this." I then asked if he would mind if I asked the people in the waiting area if they were told of this number and he got VERY upset and absolutely refused, and I didn't push it any further.<br />
<br />
Dr. Kanase then threatened to sue me personally for defamation of character lawsuit which his lawyers (Benjamin Silva in Albuquerque) were ready to move forward with, and that "those types of lawsuits get into the millions of dollars." He was obviously trying to scare me from talking to anyone else about their problems with ALC, and as you can see it did not. Trying to intimidate a potential witness is a federal crime, perhaps his lawyers neglected to mention that little fact to Dr. Kanase. I placed a call to Mr. Silva which was not returned as of yet to subpoena the proof of my slanderous comments about Dr. Kanase.<br />
<br />
We are currently looking into a class-action lawsuit against Dr. Kanase and his American Laser Centers in Albuquerque, NM, Tulsa, OK, Amarillo, TX, Corpus Christi, TX, El Paso, TX, Lubbock, TX, and Midland, TX offices. If you would like to be included in this lawsuit, please email me and I would be happy to discuss your situation further.<br />
<br />
James Morris<br />
nolimitallstars1@hotmail.com

Comments
United States
Cosmetics





Comments

Sort by: Date | Rating

It sounds like you threatened the guy, which is NOT OKAY NO MATTER WHAT.

I received laser hair removal treatment at two different medical facilities in Alabama and spent close to $3, 000 total from 2004-2006. Neither places were able to provide results for my excess facial hair problem. This summer, I had extensive bloodwork performed to determine if my problem stemmed from hormonal or other natural causes...the bloodwork came back negative. So I went back to my dermatologist from whom I received the first laser treatments. He told me that the FDA approved laser he used on me in 2004 actually was proven in 2006 to STIMULATE hair growth if the correct levels of energy were not used. WOW. So, I spent $3, 000, endured a great deal of pain, and spent a lot of time seeking laser hair removal only to have it make my problem worse. I seriously need an anti-depressant and would love to seek a class action against the laser manufacturer and the FDA if possible.

American Lazer is a fraud and if they stood by their product..refunds would not be an issue. Spend your money elsewhere. Do not sign any contracts!
CM Bonita Springs, FL

FILE A COMPLAINT TO FTC + STATE ATTORNEY GENERAL + BBB

I was scamed out of $1350.00 which was 50% down payment for the treatment to begin. After they charged my debit card, they asked if I would like to have a an example of how the treament would work and feel. They promised it would only take a few minutes. (after being their over an hour already) I said sure. It took her 5 minutesto run the wand across my chin. She gave me an ice pack for the sweling and then told me to come back for the appoibtmentn to do the rest of my chosen body parts. I left in pain and it had actually hurt and I had the ice pack on for almost the rest of the day. I decided the next morning I ddi not want the rest of my body to feel like that, and I would just shave and wax the rest of my life, exspecially for $2700.00.

I called their office the next morning and to tell them I changed my mind. They were closed on weekends. I called the 1-800 number and made my request to get my manoey back. the customer service rep told me she would have the office manager call me when she returned on Monday.


Monday I received no call, so I called them. The sales lady came on the phone and was upset that I claimed she talked me into the sale. She also claimed according to what I singed in her office, I had already begun treatments and was not entitled to a refund, but still owed another $1350.00 for the completed treatment.


I argued with her about her 5 minutes sample of the treatment not being a treatment. I asked if this is how she made her living, conning people into the contract and then giving them a sample treatment to see how it would feel. That way they are locked into the contract.


I argued my way all the way to the regional manager, Theresa. She was very pleasent and told me that she understood but her hands were tied due to me receiving treatment already. I argued that point. She said they would give me the full treatment and dismiss the remaining money I owed. I said no that that was unacceptable. I have argued and made phone calls till I am blue in the face. I have not received any treatments or services from them, but they will not give me my money back. Any ideas?


I want my money back.

I purchased a package with American Laser Centers April of 2009 and totally regret it. I have been to at least 4 sessions and have not seen a difference and the customer service is horrible. The personnel are always rushed and doing a half ass job and always late getting you into your scheduled appointment. Trying to schedule and appt. is a another issue, trying to get someone on the phone and then them telling you that they have to call you back because they are the only one there. I would like a full refund, but know I'm not going to get it, was the biggest mistake I ever made. That's what I get for giving them $4, 800, horrible customer service and crappy appoinment scheduling, oh and no hair removal!!!

This Doctor. Is a fraud he injected Botox that did not work he gave me a complimentary treatment which also didn't take. He claimed it was not the Botox and that I should purchase more in order to achieve the desired result. I truly believe his skills are questionable. I was never given the offer to refund to make it right. I was offered nothing. He did not make me comfortable during the quick half assed injection. I now see "the best needle in town" look her up she's amazing. She will measure mark then inject. She never misses!

On Friday, March 30, 2012, I showed up for what was to be my final, and not to mention scheduled, appointment at American Laser, in Albuquerque, New Mexico. Then I was told by Ashlee Dominguez that my time with the company had expired on March second, and that I would not be treated any further by the staff. I asked her why I had received two previous emails reminding me of the appointment, one at the time that the appointment was originally scheduled on March first, and the second on Thursday, March twenty-ninth, only one day before the appointment. I had even received a phone call on the twenty-ninth to remind me to not to miss my appointment. Ashlee said it was a mistake and that she was the clinic manager and the only one who had access to my chart. She said, that when I had asked to reschedule my appointment at the beginning of March, that I had missed my last opportunity to receive a final treatment. When I called to push my appointment back to the end of March, I was told over the phone that this would not be a problem, and that the office would be happy to accommodate the change. I took time away from my schedule to be able to make this appointment, but Ashlee was not concerned by my inconvenience. When a business is the one to make a mistake, the business should correct the error, but instead, American Laser blames the customers. I should have been notified of the error before showing up that day. I asked to be treated anyway since the mistake was not mine, but Ashlee told me that there was nothing she could do even though the time was available. I have a feeling that had I missed the appointment I would have been accessed a late fee, but when I showed up on time, I was turned away. I found Ashlee's conduct to be very rude and unprofessional. After I left the office on Friday, I called back to ask for Neel Kanase's personal email so that I could make him aware of the situation, and I was placed on hold and then only given the Albuquerque@medspa address. When I finally was able to write to Neel Kanase, I asked him to correct the situation, which would have been the professional thing to do, but I never heard back from him or his staff. They obviously do not take customers' complaints in to consideration, and customer satisfaction is not a priority.
This was not the first time that I had negative experiences at American Laser, my checking account was overdrawn twice, refunds were credited back to the wrong accounts, and I had also shown up to other appointments in the past that were scheduled for the wrong dates. The entire staff reflects each other, mistakes or no mistakes, so therefore, I can no longer refer people to American Laser.

American Laser Centers (ALC) are ALL well trained scam artists. I am in Houston, TX and it amazes me to see the similarities between other ALC's employees wording and strange-scam-like-explanations about expiration dates, broken promises, late fees, appointment times, etc. It is clear that the corporate offices of ALC are the bad guys, sending messages to their employees that it is ok to be dishonest with ALC's clients on a consistent basis. I have spent over 5 years and over $5000.00 on laser hair removal treatment at ALC in Stafford/Sugar Land, TX for my lip, chin, chest, abdomen. They go through managers like water... The manager will say and do anything (include lying) to get you into the contract... They have done this to me over and over and over.

I worked for American laser med spa here in midland for almost a year. and I would have to agree that they are all scam artist and Neel Kanase is a piece of work. In my opinion he was a terrible boss. Very disrespectful and cold and was only worried about making money instead of helping the people who spent thousands of dollars for his help. I think he is a fraud and all american laser med spa's should be shut down. When I was sent to Amarillo for training I was there for a few days and the total amount of time Neel kanase spent training me was probably about 30 min. tops. The people operating these machines are not properly trained and that puts patients at risk for burns that hurt severely and scarring. IT'S TIME TO SHUT THESE PEOPLE DOWN!

I would most certainly like to be a part of this class action law suit! I had botox injections done at the Willowbrook location on Hargrave St. in Houston, Texas. The doctor (?) that administered the injections was so busy looking at the girls in the office at the same time he was performing the injections that it resulting in both my eyes being bruised horribly black and blue, eyelids drooping so much so that I had to see an eye specialists twice.The doctor prescribed eyedrops, eye creams, medication, etc...which of course cost me hundreds of dollars and the bruising lasted for months!!! I tried several, several times to get my money back for the botox treatment which was $1, 200.00, of course to no avail. Now, this company has closed it's doors with no notice to it's clients and still owing me approximately $1, 500.00 for Ematrix, micro-dermabrasions, facail peels, Vellas, etc. We CANNOT let them get away with this!!! We MUST SUE, we have no other choice!!!



Videos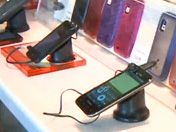 Latest Groups
Today's Mess-Up Photo