Share with Others
Recently Discussed Complaints
Consumer Tips & Tricks
Latest News & Stories
Latest Questions
American Income Life Complaints & Reviews - Scam Revealed.!

American Income Life Contacts & Informations

American Income Life

Scam Revealed.!

Complaint Rating:

Contact information:
American income life


Canada




Recently a couple months ago i got hired by AIL
and i had only warehouse and fast food experience and no management training.
I can tell you that The supposed scripts are real-and the money is not being reported for taxes either, that is what you will have to.
Guess the next, , , , , How can i be employed without signing a non disclose form to ensure no corporate secrets were disclosed...or give them my Sin number...any sign any forms at all...NONE. ?
I guess im a ghost in the business,
i could have been a homeless bum with 10 warrants for murder and have no ties to the system... and yet i was hired to hire people ??
Somethings wrong here.
Yes u do have to pay for the sales classes to make the sales agents money but thats normal since who wants a dumb ass selling anything like that, but the certification is not valid anywhere else for any companies.
Some people do get rich some go bankrupt but STAY AWAY...
I do not want to work for any company that don't even ask me for my SIN-Address-or supply certified checks.. Yup they give hand written checks that most banks will hold 8-10 days to ensure it clears..
IF...
Also as i type i can not for the life of my expert computer use find anything on their "A++ in the BBB", but im looking still.

And i was given the hiring job to interview people with no experience.
Any body from monster or career builder is going to be called by them since the bought the rights to print every resume they receive, literally..that is my job to call all of them in and have them watch the presentation and want to get hired, so they can get to interview # 3 and say yes i want this job then i get payed after they pay their "class" fees..
yes i shit you not that is how "i" get payed... the more people i bring in the more chances someone will say ok i will do this and then be stupid enough to "pay" the class fees and certifications so i get payed.
If my money comes from the "class" fees or from the company i am not sure.
Day 1 i spent 6 hours calling 145 people, one by one by one.and same as day 30-60 and more,
I think i died inside a little doing this, then each person asked a question like..."I did not apply how you get my number"
"what is the job" (of course i had a handy script for that one) my best one was " Im 15 i have nothing on my resume but dog grooming for 5 weeks and you want me as a insurance salesman or manager ?" lol I know, he said that laughing at me and yes i laughed too and felt sooo bad i told him i was just bugging and hanged up..
Yea this is my job. and all the retaliations you will see about the company from agents or directors are the lucky ones making money there and i cant say id blame them for wanting to protect their money flow.
but hay its one man opinion right ?
i think i have become a terrible person for working for them and i will not take this any more,
Please forgive me if i have called you and i will see my church for counsel because i feel like i swindled people that were already down on their luck.

Mind you the job seems cushy but its not for me, I will revert to poop scooping or any thing else that i can keep my soul. And feel like i did something .
If anything i can reinforce this note by telling you all to do one thing... one thing it will take you 5 minutes to secure my statements,
Call one, , ,
Say someone called you for an interview and say your available. they will book you...
better yet submit your resume, edit anything out that has management skills of any kind... they will call you. and say you have what it takes.
walk in... you will be handed an interview, , , and still say you have what it takes and if you can stay or come for the info presentation.
Also if you call they use a script.. lol runs on the lines of we are an supplemental insurance company to credit unions and such and blah blah..
or my Hr forwarded your resume and i believe you have what it takes with us... and blah blah..
Seriously.. its funny but if i had i walk in ..and i do.. i take resume and set up interview and just file the resume, as proof of my quota for interviews of that day,
same with calls, i call and then tell them "script" of their resume is great and i want to put them in an interview,

just think about this, Again only an employee opinion and just do some research.
Its your call.

Comments
Canada
Employment, Staffing, Recruiting Agencies

More American Income Life complaints






Comments

Sort by: Date | Rating

I feel the exact same way you do. I was told I would be working out of Ventura County (my home county) since they wanted to open an office out here, but instead my leads were in the dangerous parts of the San Fernando Valley. I'm 5'3", size 2, and look like I'm under 18, and I had to go to my leads by myself. I met some nice people on my appointments (the ones that didn't no-show) me, but was in unfamiliar territory and scared to death. Needless to say, I found a better opportunity with State Farm, and am going back to school to follow my passions. But your experience is nearly exactly mine, and I only wish I researched more than what I did before I signed on with them.

I have done a little research, and yes, AIL has a handful of posts slapping them about how they are a scam. Well I put your complaints to the test. I was out of a job, and I love a dare. After reading multiple complaints I dove a little deeper. Yes American Income does demand 120% of your time, and does not spend a dime on you; very odd in today's word where company's spend thousands to train. However in most companies that claim they spend this much via their expense reports... really only regurgitate the same crap from one employee to the next and more times than not... give you a light seminar, hand you your manual and toss you in to see how you fare. American Income is a 100% commission job with a tiered bonus scale. The harder you work, the better you train, the more you sign, the more you make; is not any more complicated than that. The twist is that this is an old fashion format that started in the early 1950s back when this type of job was common place. We are not used to it, and when confronted by half handed interviews and tossed out in the cold to speak with strangers with minimal support it is unnerving, even insulting to most. However there is no scam, or redirect in that event, the goal they are after is to find people who are not scared to jump in feet first, plain and simple.

Out of the Top 10 Insurance Companies out there, American Income is number one with the lowest number of registered complaints to the Better Business Bureau and in the last three years has received less than 100 complaints. Not only that, not one... complaint has been filed for lack of payment, or inability to honor their agreements, not one.
State Farm a company everybody knows and loves right... in the last three years has received more than 1000 complaints.
I am not picking on State farm, simply grabbed one of the big names out there that everybody knows. Do your homework before raging.

I will agree that the kind of job they are offering, is not for most of us, it is not what many of us are used to. However the pay scale is legit, their policy's written are solid and their reputation for pay out is among the strongest in the industry.


Austin Texas

Also, you may be taken more seriously if you take some time to check your spelling, punctuation and grammar.

All I have to say, if you are looking for a real job this is not it. It's scam 100% and I feel bad because a lot of the people like me who show up to the interview looking for a better future, and what you get are some sick people trying to make you fall into their scam. You see all kinds of people show up for the interview so you know they will make some money of some of them.

They are a f****** scam, trust me. They hold an interview, at the end of it they tell you they like you, 5 minutes later they hold group orientation, convince you how they are an international company and all that shit to join them.
That's just the beginning. Then they tell you you need an insurance license to be able to sell insurance policy. The exams (there are two) cost a total of $500. They are exactly the same exams, they say. 4 hour long, ultra-heavy material to study. In the end, they say you might quality for the job.
Now, I didn't do their stupid exam to begin with. I was smart enough to cancel it after I booked it because I realized how ridiculous it is to wait for a month or two just do be able to get in the company. I needed money fast. Even worse, I realized they only pay commission. So in the beginning if I didn't know how exactly to sell insurance, I was out of luck.
So I cancelled the exam only to realize they wouldn't give me a refund. I don't take "No" for an answer. I called a million places immediately. First I called my credit cad company and let them know of a fradullant transaction of $400 (first exam). They cancelled my account first. Then I called PayPal through which they charged me. They opened a dispute. Then I called the police fraud department and let them know what happened.
AIL told me I signed the papers, but nowhere in the receipt they gave me did it mention anything about a no-refund policy. The people I called, basically bombarded AIL with phone calls. They were losing their heads so much that they would YELL AT ME in their email. I had to deal with this lousy, sadistic bitch named Sonia who later told me everybody was so afraid of her that they called her "sir". She called and said "Hey, we've got you on audio and video, you bet we're going to win this, bye!" and hung up the phone. 2 hours later, she called me and said "I am so over this, I'm going to pay you out of my pocket, I want you out of here!"
So I set up an agreement between us, with PayPal being the middle man. I showed up at their "office", returned the booklets they gave me and they gave me my refund.
Mind you, they are not shy of dropping the F bomb every time they talk. One of the directors told me they started this business from the ghettos of Los Angeles. So they are anything but professional.
Conclusion: AIL is a scam. Stay away from them.



Videos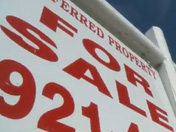 Latest Groups
Today's Mess-Up Photo