Share with Others
Recently Discussed Complaints
Consumer Tips & Tricks
Latest News & Stories
Latest Questions
Aldi's/PurAqua Purified Water, Brooklyn, Connecticut Complaints & Reviews - bottles are thinner then they were

Aldi's/PurAqua Purified Water Contacts & Informations

Aldi's/PurAqua Purified Water

bottles are thinner then they were

Complaint Rating:

Contact information:
ALDI INC.


64 Bailey Street




Brooklyn

,

Connecticut




United States


Phone:

860-774-6882




I have been buying my water at ALDI, S in Dayville, and before that Willimantic, always the same brand. I have to drink alot of water because of my operation. It was just fine till the last time. The bottles are so thin its like water packed in a bag!! I have already had two bottles that were leaking in the refrigerator...Thats two bottles I threw away!! Now I can, t trust these bottles!! Please check out the bottles for your self. it says 100% satisfaction...and I, m not satisfied!! I want them replaced and my money refunded...THANK YOU PRO.# 121510 2009E PurAqua Purified Water 16.9 FL OZ

Comments
United States
Other





Comments

Sort by: Date | Rating

As a Doctor of Pharmacology, I am also concerned about the safety of bottles that leak. If water can get out, harmful organisms can get in.

I have been drinking this water for three years now and have bought it in N C and
Va. I need to drink a lot of water because of my kidney problems. Every thing was
great until I found that this was seasonal item. When I found this out I bought a years supply ( 1 case a week ) to last over the winter. Again this was O K, but when the water came in this year the Co. added sodium. This is not good for people with high blood presure. Now I can"t drink this water. Can someone tell me where I can get the old drinks that were packaged in the 6 pk.

I purchased a case of water from Aldi at the Cary Illinois location. The store is great and I have no complaints about the store but the bottled water (PurAqua) had an awefully fowl odor and taste. I tried to refrigerate it thinking that it would taste better and it was just as bad. My son had taken 3 bottles that I packed for him to take to work and said that he noticed the same thing. i awoke in the middle of the night with the worst abdominal pain I have ever experienced, unsure if there is any relation to the water, I will be returning it as a precaution. My fiance smelled it right out of the newly opened bottle and said to dump it all. I'm concerned.

I also purchased Puraqua from Aldi in Daytona Beach. FOUL taste!!! Never again will continue tpo drink Zepherhills.

I purchased Puraqua from Aldi in Burlington Wisconsin and when I opened first bottle the neck and whole top was black and smelled it looked like oil was spilled on it. Threw first bottle out took another and found the next four were the same. Someone could get very sick from it.

Bottles are foggy on the bottom.

We have been buying puraqua for a while now. We have noticed the water bottles that are now very thin. Recently we have also noticed the bottom of the bottles are now foggy/ cloudy. We are wondering do the bottles have different chemicals in them going into the water now? We have done a few experiments and it is the bottles not the water. We are a little concerned, has anybody else noticed this?

I live in new Milford ct and buy aldi's water as my well is contaminated I noticed that the water tastes different, the bottles are so very thin some of then can not stand up straight as the bottom of the bottles are dented, some of the cases have empty water bottles.does anyone know if the attorney general office is looking into this or the FDA for our safety sake.seriously concerned in Connecticut / dawn mc

There are some very small items FLOATING in the water. The items are black in color. I don't know what these items are. I will NOT drink this water. I want my money back please.

I have been drinking PurAqua for 6 months with NO PROBLEMS...no smells, no foul taste no metal taste, no acid taste, no messed up bottles, no bottle or water discolorations. Water is ALWAYS real nice and CLEAR...tastes good and clean, quenches my thirst time again and again...I used to drink Aquafina and Puraqua is by far SUPERIOR in taste and quality and price. Im a VERY satisfied customer!!! A++ Rating!!!

I have been drinking aldi water for over a year now. Had no complaints but just bought two packs. I first I thought it was just that bottle but it isn't it has a very strong smell and taste even worse. I have been feeling and got stomach pain. I am extremely concerned.

I usually buy the generic Giant Eagle water but tried Aldi's PurAqua water for the first time. I've only opened two water bottles and I don't think I want to drink the rest. The water tastes like chemicals. I'm not sure if the plastic is leeching into the water or if they are using tap water, but either way I've wasted money on something I will not use.

I have been buying PurAqua Purified Water for about 6 months. At first the water was fine. I have never had any trouble with it smelling bad or looking bad in color or having anything floating. BUT, it does not taste like purified water anymore. It has a bitter taste and I find that I am nauseous for most of the day...as I am drinking this water all day. I went a day without drinking the water...no nausea! The minute I start to drink the water...I get sick to my stomach. I think I will just buy my own water filter and filter my own water! It would be cheaper in the long run!

WE had been buying PurAqua from Aldis' in Morth Carolina, bottled by Table Rock Springs, Morganton, NC, for about 2 years and it was fine, the water we bought in July 2014 tasted and smelled bad. I will not be buying PurAqua again. Today I am buying DeerPark water and will respond with my thoughts on it later.

I just bought 3 cases in Alabama. They are thin bottles but clear, and they taste great. Not sure what's going on else where but I will be cautious to check my bottles before drinking it!



Videos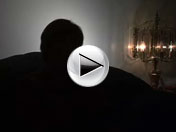 Latest Groups
Today's Mess-Up Photo