Share with Others
Recently Discussed Complaints
Consumer Tips & Tricks
Latest News & Stories
Latest Questions
Air India, England, Bedfordshire Complaints & Reviews - Lost Baggage and Incompetent Service

Air India Contacts & Informations

Air India

Lost Baggage and Incompetent Service

Complaint Rating:

*** First Letter ***
Re: Letter of complaint Ref: 33342

E-ticket : 098-1631962073


My name is Steve Victor, I recently visited Delhi with your airline, Air India. Due to issues with my luggage I was unable to complete my visit and was left extremely disappointed. I purchased me ticket from Southall travel on the 29th September'10.


Below is a summary of the below standard service I was afforded by you:


8th Decemeber'2010


Checking in for flight AI 116 Lon Heathrow to Delhi International @ 13.30


The beginning of my trip was excellent; I was able to extend my flight back departing flight from Delhi to London at no extra cost from the 18th to the 21st.


During the flight I was given a seat with no headphones, when requesting the headphones three times, I gave up. The staff onboard the plane were unpleasant, unhelpful and showed a direct lack of enthusiasm. I travel a lot domestically with Easy Jet, Ryanair and internationally with Thomas Cook and Virgin Atlantic. In comparison with those airlines I would say Air India are nowhere near that standard. The above, airlines believe in customer service and deliver it with extreme competency. In addition to having no headphones, the TV Screen in front of me was also faulty, I requested that your staff look into this and they said it was a technical fault and that it will resolve itself, this did not happen. All the passengers around me had working monitors, I do not understand why you don't ensure every monitor would work (on board entertainment working).


Once the flight landed, I made my way to the immigration section. Once getting to the front of my queue I was rudely asked to complete a section of a form that was required to be submitted. I agree this my fault, but the reason I am bringing this to your attention, as Air India cabin staff prepared us for the immigration with the form but with no pens. I was fortunate to have someone next to me with a pen, but was rushed due to the flight about to land. I'd like to add Delhi international security staff are the most ignorant, uncooperative and obnoxious people I have ever come across. After the immigration fiasco, I made my way to the baggage retrieval section and waited patiently for over 1hr for my baggage until there was only me standing. I eventually asked the airport worker if the remaining baggage was the last, he stated 'yes'. I then made my way to the lost baggage enquiry section were I was greeted with several half asleep staff who would not take ownership of my enquiry. I put my foot down and got everyone's attention in the room. A gentleman in the room then passed me a form to complete, when requesting to use his pen he halted and reluctantly allowed me to use it. Once I completed the form, it was received with a lack of urgency towards it. I decided to have another look at the baggage section and was informed only one baggage was unclaimed this bag looked similar to mine, a 'Dunlop' suitcase same dark blue / black colour and D motif on the front. I requested the baggage handler to bring this baggage to the loss enquiry area and then requested the half asleep gentlemen to scan the baggage tag to bring up the customer details and contact them. However, there was no contact number and only a home address. I asked for this to this detail to be inputted into my report and was told that this would be completed, I was then given several contact numbers (even a mobile number! This was their insurance) that I could contact them up for an update. I asked what initial compensation would be granted, but they said it would go through the claims process within a 20days time period,


What is Air India policy? Is it not that emergency fund will be made available to buy essentials? If so why aren't the current staff aware of this policy? This again leaves me thinking lack of customer service?? I find this utterly ludicrous


After leaving the airport


For the first 3 days I was vividly contacting the numbers provided but to no avail. I decided to that to go to the Airport, to speak to someone from Air India. I was told by the security staff that I was not allowed into the building as I had only flown into the country 2 and 3 days ago and would need permission to come into the Airport. The helpdesk team then sent me to Air India Departures Domestic and International enquiry counter who both were unable to assist. I was then sent back and forth, but not given any positive information. I eventually tracked down the security office and was given a form to complete but would need to speak to Air India to grant me authorization. I was told that I would be required to go to T2 (terminal 2) Air India office, once making my way there I was told that the office moved over to T3 (terminal 3) by one of the other offices open. After 6hr wasted I decided that I had no more patience left and the only option was to book a return flight to the UK.


Final Day on the 13th December


Having booked my flight my return flight via the help of the British embassy who contacted Air India City Booking direct for me to get my fight changed to 14th which is 7 days earlier than intended due to the circumstances at the start of my journey my BAGGAGE being lost.


Once the booking of my return flight was complete, I decided to come to the airport 6hrs before my flight was to depart to ensure that I made a last ditch effort to chase up my lost baggage, the Air India counter clerk and team leader were extremely helpful. It was agreed that a counter clerk would escort me to arrivals section to enquire about my baggage. After a number of delays i.e. permission approvals, authorization etc I made my way to arrival baggage lose area, I then asked for answers


· What the latest was with my bag?

I was told that nothing was showing on the system, indicating that it had not been found.


· Why the contact numbers given had no response?

The gent was not able to answer


· What is the latest with bag that was similar to mine?

The gentleman was unaware of this, and stated this was not on my report.


· Has the passenger contacted? What is the id of the bag? Is it still there?

The ID of the baggage was unable to be located due the gentleman not having access to the back office system.


This confirms the genuine lack of interest shown by your staff during arrival flight!! I requested a contact name and number for the team that would be able to access the back office system. (please see below)


Ms S Gulia

Mgr Baggsvcs

Air india T2

2560

Contact 25603148


In addition, I requested that gentleman to request that this team contact me within 48hrs.


I decided that as I knew what the bag had looked like, I searched throughout the lost baggage and found the unclaimed suitcase (which was on the same flight as mine, as well as being alike) however the label was not on it or any label for that matter? The staff on my arrival flight had taken it off to find out who the owner was but did not replace it after use?? This kind of behavior sums up Air India complacent and inept. I requested that a label be put on the baggage to say it might be in connection to mine.


Now my answers are simple


1. What is the compensation package? For my baggage? My time, inconvenience, financial costs incurred?


2. What will be happening with the baggage that was unclaimed? Have you got a record of it? Is there an address for the passenger if so what are your next steps in contacting them? Could you find when there return flight to the UK? Could you contact the migration team at the airport to find out if passenger passed their contact number to them.


I can promise you I will not let this matter rest, as I want actions and answers.


Do not waste my time any further.


Compensation Claim Package


I am looking at an overall compensation package of over £4000


I am due to fly to Delhi for my best friends wedding in February and request that you upgrade his parties' seat to first class. I am still deciding whether to travel with Air India as I would like to travel with my friends, however, this seems unlikely and I just couldn't not deal with a repeat of this incident


The purpose of my trip was not only visiting the country as a tourist but to organize parts of the wedding i.e. the clothes / wedding suits. I had over £4000 pounds worth of clothes, cloth for the suit 'finest Italian wool' which took me 2 weeks to order from Italy. In addition all the measurements for the wedding suits. Moreover, I have now had to rely on my friend to organize this which impacts; cost, time and stress.

*** Second Letter ***

Air India,


RE: Letter of complaint and lost baggage enquiry - Ref: Delhi 333


After countless of calls and emails to your baggage and complaints department, I have still not been contacted. Over two weeks since my initial email and contact to the baggage department where I was told I would be sent a response within minutes of sending my letter of complaint.

This morning I had a call from my friend in India that my baggage has been found in Ahmedabad after he had been given a call from Air India.

I have a few questions that need addressing


· How did the baggage find its way there?


· If for example the baggage was mistakenly by another passenger (whose baggage case was similar and plus it was the only baggage that wasn't claimed and was travailing to Ahmedabad) why was I informed by the Air India staff at the lost baggage area, they would

A) They would contact the passenger

B) Contact the Ahmedabad airport

C) Call me within 2days with an update.


· Air India staff who contacted my friend advising him that they were not allowed to contact the UK, when he asked for them to call me personally. In addition, informed that they would not be able to post the suitcase to me directly as they were still having baggage issues and that I should pick it up from Heathrow.


· Why has no one since the day the baggage was lost contacted me?

Air India has your company got policies or do you make your own ones that suit your needs. I don't expect an reply but I will continue to bombard you with emails for an response.

I am expecting a full reimbursement off my

o flight tickets ( Approx £550)

o the cost of clothes brought in emergency due to the loss (Approx £250)

o Travel cost; two and from the airport in India and the UK ( Approx £100)

o Phone bill cost; Contacting Air India ( Approx £50)

o Time of work; for picking up my baggage ( Approx £200)

o Parking costs ( Approx £20)

Approx Total: £1200, this is depending on whether my baggage is one piece or not.

Comments
United Kingdom
Airlines





Comments

Sort by: Date | Rating

ive just returned from nepal where I had a horrendous experience with air india. On arrival there from london, via delhi, my suitcase never arrived (and still hasn't) meaning I was left on a trekking holiday with, erm, no trekking equipment!!! discovered they were losing 160 bags a month via delhi in kathmandu alone. I recieved not one penny or ounce of help from them at any time and was left completely flabbergasted at how unbothered they were by the situation. I seriously want to look into legal proceedings when I return to the U.k. and would appreciate any advice on this.

I Shamim Ahmad Siddiqi, Non Resident Indian (NRI), holding Indian passport number E8653044, permanent resident of Bairidih Lal Ganj District Azamgarh in State of Uttar Pardesh presently staying in Sultanate of Oman.
I visited India via Muscat-Delhi-Varanasi schedule was Muscat -Delhi 10th November 2010 and Delhi-Varanasi 11th November 2010, eticket number 058 2729814288. When I reached Delhi Airport on 11th November I didn't get my baggage over there my baggage tag number was B5935287. I complaint to the authorities concern but didn't get any response till date of 1st January 2011.
Even I completed my vacation and came back to Oman
so I am requesting to the authorities take immediate action to solve the problem.
I hope you will do the needful as soon as possible.
I wish to get the email id and contact number of Director General of Civil Aviation and Minister of Civil Aviation and Airport Authority of India.

Good afternoon,

With great regret, it is to say that, due to negligence of ( Air India / Indian Air lines ) staff, I lost my baggage, and despite lodging a report to DANATA against this missing, Still could n't get any information so far. I have important things inside the bag and must get it back.
While booking my baggage at Patna Airport I had loudly /Clearly asked to the Air India staff that should I have to collect the bag in Delhi or directly to Dubai? The guy who gave me Boarding pass at patna airport, he told me that your luggage is directly booked to dubai, so u need not to collect your baggage in Delhi, it will be get collected by you directly at dubai airport. For reference am attaching Complaint receipt as well as my ticket details for Patna to Delhi and Delhi to Dubai.

Please do the needful as I have some important office documents and my clothes as well as food items. I had a mobile inside the bag, which is inserted with uae Sim card. When am calling on that number 050-2462565, it's ringing like india ringing tone, so am 100% sure that my luggage is still in delhi at Delhi Airport. But Air India staff has no time to search it out and by doing so they are showing their poor performance towards their job responsibility. The other man who was coming with me from patna to dubai, had same problem, and we together lodge a complain in DANATA office at dubai airport, where he got a confirmation that his luggage is still there in delhi and it will be received to him today by this evening. Am attaching here with My ticket details and Lodging complaint form for more clarity to take an immediate action by Air India / Indian Airlines.

Hopefully Staff of Indian Airlines / Air India should do some good work instead of showing their irresponsibility.


Regards,


Shamshad Alam
Project Q.S
(Commercial Dept.)
ALJALILA CHILDREN'S SPECIALTY HOSPITAL PROJECT.
Al Futtaim Carillion (Dubai) LLC
P.O. Box 1811
Dubai, UAE
M +971(0)50 3952580
shamshad.alam@afcarillion.ae
www.afcarillion.ae

Dear sir,
I am sunilkumar samriya, passport no:K5277448, boarding pass No:Etk0984337361687c2
baggage no:0098692407 travelled from Jaipur to delli delli to riyadh in AI-611 & AI 925 date:18th November-2013 my baggage ia missed .It's weight is 20 kg.Alredy Ihave given compliant no:14376 in riyadh airport.So I kindly request you to get my baggage as soon as possible.My Mobile number is: 00966-535752675.

Thanks & Regards
Sunilkumar Samriya

I was a passenger in your flight no: AI 263 from Trivandrum to Maldives . While checking in my luggage worth ₹ 80000 ( eighty thousand) with tag number 0098251963 was sent to Maldives in the flight. The hard board box contains dental materials for the use in my clinic in Maldives . But, I could not trace it after reaching Maldives. I contacted the airport officials In Male' but after checking they informed me that it has not reached male' so I request you to take immediate action to trace the same, to handover to me within a weeks time, otherwise I will be forced to take legal action against your airlines.

Dear Sir,

I visited From Air India Express On 17 /May 2014 from Mumbai to Doha. My Check-in Bagged is not found on same flight. After 2 days They delivered my Bagged but I found that lot of Electronic Items Worth QAR 3000 is torn and not able to use it. I try to conduct there department still not body is response to my Call. My Confirmation number:6VX10J.

Please check the same and give me reimbursement for the same.
Thanks
Regards
Ashok Kandoi

Hi everyone,

Delayed baggage ref no. 19436

Any update about my baggage. Its been almost a month, I haven't received any update from you people. I am starting my uni very soon & my important project work are inside that baggage. Could you please get back to me asap??????? Or else if its lost then proceed me towards lost baggage compensation claim. I mean you sent me the picture of my baggage but why can't you just deliver it to me???
Hoping for your positive response.
Regards,
Nishan Gurung
07803285555

KIND ATTN: Since no response or feedback till date even after several Phone calls to the CMD, Chennai; I am helpless and now intend to forward this grievance Email to you all. Why our best Airlines reputation is going down? Air India's recent flash news in TV as well as lots of unanswered Complaints are a painful talk today. Kindly look in to this genuine case and resolve accordingly please.

NOTE: Where or What is the compensation package for my baggage? My time lost? My inconvenience? My financial costs incurred? Have you got any record of all these happenings kept posted? Air India has...ss to settle this lingering issue on all plus humanitarian grounds.

Loss of Baggage & Compensation
In the event of damage/loss of baggage, claims willf be settled as per the applicable convention. As per the WARSAW CONVENTION, the compensation is computed at the rate of USD20/- per kg. As per the MONTREAL CONVENTION the compensation is computed to a maximum of (Special Drawing Rights)SDR1000/- per passenger for loss/damage/delay of baggage.

However, a passenger can benefit from a higher liability limit by making a special declaration at the latest at check-in and by paying a supplementary fee.

Liability for loss of or damage to baggage on domestic sectors of Air India, is governed by
Carriage By Air Act 1972' and limited as follows :
a) to a sum of Rs.450/- per Kg., of baggage checked-in by the passenger.
b) to a sum of Rs.4, 000/- in respect of objects of which the passenger takes charge himself.

The Warsaw Convention or the Montreal Convention will be applicable if the domestic travel is in conjunction with an International sector.

REMINDER@2
On Tuesday, August 19, 2014 3:50 PM, Mohammed Haseebullah Khan K. wrote:


REMINDER@1
On Friday, August 8, 2014 3:10 AM, Mohammed Haseebullah Khan K. wrote:


Sir,

I draw your kind attention, yet another time on the captioned issue and reiterate the following facts:-

That the two subject Cartons were missed at Chennai Airport on my arrival with family from Dubai on AI 906 on 17/12/2013. Travel was done against E.Ticket Nos. 0987280538363/64/65 & 66 and RLOC Booking No.17807390 & PNR No.AI ZCGC8/1A YSN55T. My family members including self are frequent fliers of your airline and our Ref Nos. are 131238646, 131469934, 131234691 & 135156974.

That while two of my Cartons were missed, I had by mistake taken a Carton with Tag No.XH 505146 belonging to one Mr.Balapuram Francis, due to similarity in appearance. On 17/12/2013 at 16.00 hrs, when I noticed that the Carton was not mine, I got collapsed & called Customer Service and was advised to report to Baggage Cell and register a Complaint.

That on 18/12/2013, I visited the Baggage Cell and reported the matter. At that time, there was no information with the Baggage Cell about the Carton of Mr.Balapuram Francis, since no complaint was registered. I informed the Staff that one Carton bearing Tag No. XH 505146 has been taken by me by mistake and they advised me to bring the Carton since the person to whom the Carton belongs may come searching. I was later advised by the Staff to report to Baggage Cell after two days.

Sir, we had come fully prepared for the Wedding of my Sister, which was solemnised in a month after our arrival at Chennai. All the Wedding purchases made were in the two Cartons and I was in doldrums. I was running short of time and was trying to keep in touch with Baggage Cell, but the Phone was always found busy. It was later that I noticed the Phone kept off the hook to avoid calls.

That on 20/12/2013, when I reported at the Baggage Cell I was asked to give a written complaint. After doing so, I asked for an acknowledgment and was told to send a mail to the Manager and advised to come again after two days.

That on 23/12/2013, when I visited the Baggage Cell and enquired about my two Cartons that were missing, I was informed of a Complaint raised by Mr.Balapuram Francis against Tag No. XH 505146 under GRP 0022, 4/81. A Complaint File No. 47411 was registered for Mr.Balapuram Francis, while none was registered for my two Cartons, while I was the first to inform the Baggage Cell of my two missing Cartons and of my having the Carton of Mr.Balapuram Francis. I found this very surprising and when I asked for an acknowledgement of the application which I had submitted on 20/12/2013, a Senior & aged Staff at the Baggage Cell pulled out my application and tore it up in front of my face and I was asked to leave. I was totally dejected.

That on 24/12/2013, even after yesterday's embarrassment when I went to the Baggage Cell again, I was asked to hand over the Tags for my two missing Cartons bearing Nos. XH 505584 and XH 505585. I complied vide my letter dated 24/12/2013, copy of which is enclosed.

That thereafter, I have received no information from Baggage Cell regarding my two missing Cartons and neither is my mail being replied to.

That the above acts have caused me much humiliation, agony and harassment and am dumbfounded at the treatment meted out to me by an Employee from the National Carrier. While, I have to come to the conclusion that, there is no point in complaining against anyone, I request you to kindly do the needful so that justice is done in my case. In case you are unable to issue necessary instructions to get me speedy justice, then kindly order a VIGILANCE ENQUIRY to find out, what happened to the two missing Cartons and what procedure was followed in the last six months in my case?

That I am confident your goodself will give me integrity/justice and thus put an end to the harassment and mental agony, I am being put through.

Thanking you in anticipation.

Yours faithfully,

Mohammed Haseebullah Khan K.
32, Lathuram/Maroof St, Mount Road, Chennai.
Works at ZABEEL Palace, DIWAN Dubai, UAE.
Email:Khbkhanm786@yahoo.com & khbmkkhan786@gmail.com
INDIA Cell: +919884626737 & Tel: +914443537861

Dtd: 08th August 2014
Encl: as above

lost or found something anywhere in India while traveling
just log on to http://lostyafound.in/
Ab complaint nahi login kar

Dear sir,
I traveled by air India on 11jan 2015 and 12 jan2015. Mumbai-delhi-Dhaka. Booked luggage in Mumbai to Dhaka.but in Dhaka airport I didn't received my luggage, till now 20 days completed, but no response. My ref. No is DACAI12140.



Videos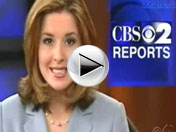 Latest Groups
Today's Mess-Up Photo