Ahmedabad Muncipal Corporation AMC Complaints & Reviews - Stray Dog Control

Ahmedabad Muncipal Corporation AMC Contacts & Informations

Ahmedabad Muncipal Corporation AMC

Stray Dog Control

Complaint Rating:

Contact information:
AMC


111




India


Phone:

1111


egovamc.com


I am resident of Sardarnagar, Ahmedabad, Gujarat, India
We have serious problem of Stray Dogs in our streets.
Ahmedabad Muncipal Corporation AMC in ahmedabad gujarat india is not looking after our complaints.
The dogs are breeding in 400% capacity every week.
They are creating chaos and spreading their dirty lit around.
Please help

Email : mahendra.sharma@yahoo.com

Comments
India
Arts & Humanities





Comments

Sort by: Date | Rating

AMC Ahmedabad Muncipal Corporation

I had same problem.

5 dogs has bitten one school boy very badly. even though I have complained a lot to AMC, on Solanki 25352911 - 32984152 -369 amc muncipal 25359650 supritend. 9327038849 chaudhri but they came for dog capture but they want bakshis for their attendent. I have paid 50 Rs. but they captured a baby dog which was appered again after a 2 days in same street.

I think they have to close their department. what happen if that schoold boy is son of Mr. Chaudry who is suppritendant of department.

Thannks & Regards
DHAVAL BAROT

dvbarot@yahoo.com

Dear AMC Team,


This is to inform you that we people living at Vstral location and this location is under AMC, We are observe that from last 3month no one swapper team come over there from remove and take care of swap, We are paying to AMC for take care of swap as tax for yearly.


Now this year our CM Mr.Narendra Modi announce for swarnim Gujarat and to collect swap Door to Door from every society and Home to make a such name as Swarnim.Please insure me how its possible without your team is not collect Swap from last three month, Due to this we people is suffering with different type of decease and fever from past few weeks.


When i talk to AMC control room for the same but he says this area is not in under AMC.


Address :
Vrajbhumi Society, Nani Canal Road,
Nr. Vinayak Park, Vstral, Ahmedabad.


Regards;
Santosh Singh
Chairman of Vrajbhumi Society and Co-operative Housing board,
MOB:09099960399

hi, we have a lot of problems with the dogs in my building. Every now and then they are making our place dirty, as well they bark at every one coming around. it seems to be very risky staying near 5 dogs. please get in touch with us to help in this matter. the contact number is 26301342.

I AM RESIDENT OF SAHJANAND BUNGLOWS KOTESWAR ROAD MOTERA WARD . SOME GROUP WITH THEIR FAMLIES ARE CAMPING IN VACANT LAND OPPOSITE THE SOCIETY . THESE PEOPLE ARE CREATING SERIOUS HELTH PROBLEMS FOR ENTIRE AREA BECAUSE THESE PEOPLE DEFECATE IN OPEN LAND BESIDE ROAD.

I want to draw your attention towards the problems of the people of our area . I am resident of Rahim Seth Chawl, Millatnagar, Maninagar, Ahmedabad, Gujarat, India . We are suffering from a lot of problems due to the Nuru bhai who are rearing 2-3 horses for business purpose in the chawl of his. The whole area is stinking badly due to pollution created by them. In todays time when dengue, malaria, swine flu etc are out breaking in our Area. We are approaching you very hopefully we are requesting you to stop rearing of horses in residential area so that people can live in pollution free and disease free area . seeking for the immidiate action against rearing such animals in residential area .
Please help

Dear sir,

I am resident of Angan Appartment, Champaner sociecty, Usmanpura, Ahemedabad.


We normally used to complain regarding dog control issues to your complaint reg. phone 25352911, which normally remains busy.

We had in society about 20 nos. of dogs wondering here and there, making place dirty, barking to the person surrounding; which is being added to the tunes of 400 % every season. We have registered many complaints to capture the dogs, your team comes to capture the dog and wail till some dog lovers get gathered and create a show, which at the end of day reduce their work and liability. Sometimes taking bribe from dog lovers not to capture the dog. Such dog lovers again don't want dogs in their compounds.

I kindly request you to look into for the location mentioned above, I have very bad experience of dog biting to my family members three times. recently my one of the family member has suffered with the same problem, right now he is taking treatment of the same. This can only be understood by the person who has passed through such horrible situation.

I hope you will understand the whole issue and make necessary arrangement to capture the dog at the earliest. I understand I have made complaint to the appropriate authority who definitely will resolve the issue at the earliest.

regards

Prakash Prajapati
09924394461

Dear Sir,
There r 12 to 15 dirty dogs in Laldarwaja bhadra area, i have compaining regarding that. but no body can taking action.
We are requested u to take the action and capture the dogs as earliest. After capture the dogs dont' make them free. They came back to same area.
I think u understand the our problems.
Regards
Vilas Kulkarni

I am resident of Jay Kalindi Apartment, Jaymala Char Rasta, Isanpur Road Ahmedabad, Gujarat, India
We have serious problem of Stray Dogs in our streets. One one side dogs from Rachana Society and other side dogs from our Apartment creating chaos and spreading their dirty lit around. They are fighting very badly and creates a dangerous situation on the road. Even we could not sleep in night due to severe sound of barking and fighting. Many Many a times they are running behind bikers and bikers fall-down.
Please make us free from this horrible strayed dogs. My contact number is as follows:
Phone : +91-7600021809 Email : jhgohil@zyduscadila.com

We are Managing Committee of Shakti Square Building Vastrapur. We have been complaining to AMC on 25352911 and 32984152. Complaint Number given to us is 280. There are 6 stray dogs loitering and dirtying the place. There is a hospital in our premises where patients come for medical treatment and classes for small children. It is more than 10 days that we have complained and more than 20 phone calls. They ask us to call up for reminder @7.30 am. That time they tell us "Dogs will be picked in afternoon". In afternoon when we call, they say "We are just coming". Finally in evening they say that "We will pick up tomorrow". This has been happening since last 10 days. The person picking up the phone refuses to give his name. Last week the stray dog bit a lady too. If something untoward happens, then AMC will be solely responsible for the consequences as we have been continuously informing them but NO ACTION is being taken by AMC to remove these stray dogs. Is there somebody responsible to look after this department??? If yes, please remove the dogs from here.

My name is Brijesh Ranpura, my address is " i/2, vikram appartment, nr.shreyas corssing, mankebaug hall road, ambawadi, a'bad.and my mobile number is 9227877123.I am trying several time to your dog control helpline number -25352911 but its comes every time busy.
please note my complain and catch one dog near my house.it is stay all time near my house and it is barking at night very much and also doing lots of sheet near my house so please catch as early as possible.

Thanks & Regards,

Brijesh Ranpura.
9227877123.

Dear Sir,
I am a resident of Premavati flats D'Cabin Sabarmati Ahmedabad. In our area large number of stray dogs are wandering. They litter every where and tear the garbage bags and everything and throw it everywhere, barking all the night. Please note my complaint and get us rid of this problem.

Thanks.

Hello,

I am working as a lecturer and staying at Naheru Nagar, Sagar Apt, SM Compound, Ahmedabad. We have serious problems of street dogs. Sometimes they even dont let us sleep for nights. Our neighbour has pet street dogs which makes horrible nocises. Please help us.

Thank you.



Videos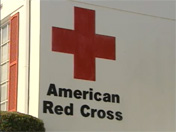 Latest Groups
Today's Mess-Up Photo