Affordable Dentures, West Virginia Complaints & Reviews - bad teeth

Affordable Dentures Contacts & Informations

Affordable Dentures

bad teeth

Complaint Rating:

Contact information:
Affordable Dentures


West Virginia




United States




I had my dentures made by Affordable Dentures. they have never fit right. I cannot eat with them in and have been living on ensure for the past year. I went from 145 lbs down to 120lbs over the time i have had theses teeth. they hurt my mouth to the point where i get blisters from them rubbing. I understood that they were cheap when i purchased them, but i can see i am going to have to spend thousands over the next year to have a new pair made by someone qualified to make dentures.

Comments
United States
Dental Services





Comments

Sort by: Date | Rating

I planned this out very carefully, asked all the questions, one of them, " will the new dentures look good? " I was told the Dr. carefully looks at your smile to choose just the right teeth. I had my teeth extrated, right away I had a bad infection, I cried day and night, I did everything I was asked to do, went back many times, each time waiting for hours to be seen. I could not wear them at all for a week, 1, they were too big, would not fit, 2, my mouth hurt so bad, I could not take the pain, after a week and few days, I had to put them in, had them adjusted to hold in my mouth, I look like a fresk! The new dentures are much too big for my mouth! I was told that everyone feels they are too big, that must be a trait of ffordable Dentures. Now I must return to work, in pain, big teeth, I will call again, I am sure to be told, " just give it more time" ! I am embarrased to go out anywhere. Affordable Dentures made me broke, and ugly, like a fresk!



Videos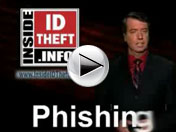 Latest Groups
Today's Mess-Up Photo