Share with Others
Recently Discussed Complaints
Consumer Tips & Tricks
Latest News & Stories
Latest Questions
Adam4adam.com Complaints & Reviews - This should be Illegal in this country

Adam4adam.com Contacts & Informations

Adam4adam.com

| | | | |
| --- | --- | --- | --- |
| Posted: 2011-02-03 by | | Best | |

This should be Illegal in this country

Complaint Rating:

People get so addicted to hooking -up and having very unsafe, lascivious sex. It ruined my relationship with my partner . he's addicted to nightly hookups and couldn't stop.People lie about their profiles and even their HIV status.I knew a friend that uses this site a lot and just had a positive HIV test result. this is ridiculous, sites like this should not exist.It can destroy you mentally, morally and emotionally.

They need to be investigated. this should be Illegal in this country.

Comments
United States
Internet Services





Comments

Sort by: Date | Rating

These sites are not for everyone. If you are in a LTR with a Partner my suggestion is to keep your partner happy sexually. I have notice alot of guys have a patner on this site, some where you are not making your patner happy. In 2000, I got involoved in a LTR with someone on the site and it was a good LTR. I have compliants about the site. It's not always about hooking up and going at it for 5 mins or more LOL. I have found some very interested guys on here that just wants to be friends nothing more. I am myself accepted the friendship. My opinon only this is a good site, a person can use this sute for whatever he wants too.

This is to comment again due to some mispelled words on the last comment. This site may not be for everyone. I canunderstand the comment the person made about guys having unprotected sex. In my experience I I found my lost partner on this site and I lost my lost partner maybe due to this site. But I have to take responsibilty in this as well. I may have not been doing what I need to do as a Partner to keep him happy. If you are doing what you need to do as a partner then you should not worry about your partner looking on this site for extra-activities with any other guys. This site can be use for many different things as we all know a Hook-up, friends only which I have met many guys that just only want to be friends. In my personal opinion I think this site is what you make of it... However if you are in a LTR please stay away and stay with you partner as they say it may break up a happy home. Good Luck Guys!!!

you are a moron, this site did nothing wrong this is your friends fault not the site do not blame a legit business for your partners or friends sexual activity. they control it themselves.

I have been a member of this site for years, nearly 10 or more to be exact. Yesterday I got into an argument with a black escort who had a few names to call me, so I called back. He reported me and they chose to suspend my account. I have supported the site for years, but no more. I guess all they really care about is getting more and more of their paying supporting whores!!! It's no longer about hookups or making friends, it's about offering services even though there are hundreds of escort sites out there. This low life nigger has just barked up the wrong tree! And yes, I used the word, when they can call each other that and they can call you names but you can't defend yourself, yes, I used the friggen word!!!

I've had an account with A4A for four years. Until this morning...when my account was "suspended." I have no idea why. There is no explanation as to what triggered the suspension. My e-mail has not received any word from
them. Nothing materially has changed in my profile or my pictures. I have not flamed anyone, and am always
respectful of the other person. There are always new people hitting me up for a meeting, but many of them I turn
down due to work and personal circumstances. Many of them are a half hour away by car, and I won't drive that far.
One thing I did do differently..which could have been a trigger...is that the last time I logged in without a problem,
I tried doing so using a free proxy server from another part of the globe..just on a lark. I logged out minutes later,
and that was it. Perhaps this one event was the one that prompted them to suspend me?
More importantly...is the "suspension" permanent? If so, maybe they should use the words "account terminated, " rather than suspension, eh?
I have written customer care at a4a, but I don't expect a response. Maybe someone here can give me some
insight? I don't plan on using them again under a different handle at this point. Comments anyone?

Adam4Adam is run by a few ugly, rejected, power hungry trolls. It reminds me of how gay.com used to operate. Now look at gay.com. Very few members. Adam4Adam will be replaced by some other website or app in the future just like gay.com was and the now power hungry trolls wont have any way to retaliate. Its funny because most websites and such that are personal site based are ran by bitter bitchy old or just unattractive queens and its their way of getting back at attractive guys. You do one thing they dont like and your banned or blocked. Its a power trip for them and you see it everywhere. From the flagging trolls on craigslist to the ones on Adam4adam. I want to see a site that will only block or remove you if you are a spam violator and for no other reason. We are all adults and if you cant act like one then you dont deserve to even be online. Report button is for losers.

Was on this sight several month met no one. waste of valuable time.

Didn't you guys ever hear of grinder? Way better. Geodesic too, so you know the lication and doin't have to drive far if at all. Oh, btw only works on ipad and iphones (from what I hear).

I completely agree that many people go to A4A because they are addicted to hooking -up and having sex with as many people without knowing what each others have. It seem that now these days people are not afraid of getting HIV since if you become infected all you have to is to find a local HIV clinic and get treatment for free. But the responsibility lies on the State and I feel A4A should be legal responsible for having such a site where people can just go and have sex as they please. Many people do lie about their profiles and even their HIV status. I used to do counseling for an HIV clinic all my clients stated that that they go to A4A and hook up without telling others they are Positive.

HIV is still fraught with most of the life threatening/life ending complications it always had. People are misinformed - mostly due to pc media that talks to people like they are children, and makes it sound like a cold - all this so people will test. For example, the incidence of high grade malignant lymphoma is increasing - a not unexpected outcome in HIV pozzes that live for 10 or 15 years or more. Most of these are difficult or impossible to get into remission and brain involvement is common right off the bat. Not a good way to go.

The viral titers are strictly for planning treatment...but a lot of these people think "not detectable" means they aren't infectious. this is NOT TRUE.

Always treat a new meet like hes poz. And if he wants to get to third base, keep some home tests available and test him right in front of ya.

this site has got to be nothing but a site for male prositutes...and i am going to start printing out the profiles of the prostitutes and forward it to the local police department and also to the Federal Bureau of Investigation and i bet it will get shut down!

Illegal? That is what we need, more freedoms banned. That is why this country is not number one (if you have never left this country you cannot make that claim!) If something you do does not cause harm to anyone it should not be illegal.
In this case, site is fine, the individuals lying about their status, are not.
Again hold people responsible for their actions, not someone or something else.



Videos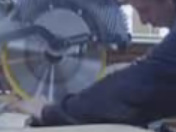 Latest Groups
Today's Mess-Up Photo