tophatter.com Complaints & Reviews
Sort by: Date | Popularity
I bought jewelry and that took over three months to arrive! The bracelet I ordered supposed to be a birthday gift for my sister. Her birthday came and went, but there still was nothing. I filed a complaint demanding a refund, but they just closed my account! Several weeks later bracelet finally arrived, but it looked awfully cheap. I paid $90 for it, but it looked like garbage. So, since birthday was missed, and quality was very poor, I still wanted to return it. But, since my account had been closed I couldn't do anything! I was also unable to return the bracelet. Please don't use this scamming site!
Tophatter wants only your money. This is what they did to me. All started when I bought an iphone. Well, shipping was quite fast, my item arrived in few days. The problem was that phone wasn't working. I emailed them and told that I want to return the item. I sent the phone, but was told that they can't accept it because I didn't print the label. What label? I have no idea what they meant. They also said that I need to wait, because they need some time reviewing the matter. Few days later I received a message from them asking for a return tracking number. Well, I replied okay and gave it to...
Don't trust the company www.tophatter.com. I have ordered from them, but the item arrived in defective condition. When I emailed the seller, he told me that it was my problem and he has no time to change it. Also, he told me that support team of the company would help me, and it was true. They told me that they have no rights to influence on the seller's decision. Stay away from these people.
I was looking for on line auction and I found tophatter.com and it looked kind of good so l log in with my name, address and then they asked for credit card number in case you win that has a card to pay for your items. So, l put my credit card on their site. As soon as l placed my credit card number on their site, the site went closed, so I could not get on. And to cut this story short my bank then did nothing for me.
Recently Discussed Complaints
Consumer Tips & Tricks
Worst rating
Subjects of Wide Speculation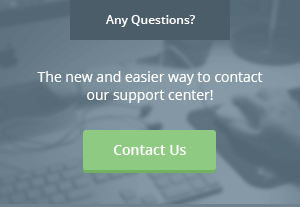 Latest News & Stories
Stay Away
Latest Questions
Latest Groups
Today's Mess-Up Photo