Shutterfly Complaints & Reviews
Sort by: Date | Popularity
Someone has turned this company over to the computers and off shore accounts. Placed an order on 6 Spetember and promised by 9 15 at latest. Could not get any response until "ten business days after shipped". Then we find from USPS that the shipping number we were given was invalid - it was never shipped. After long hold with terrible music got a girl in India that could not understand - she couldn't even spell Dallas. Sent two emails to customer service - no answers but today got an autoresponder asking how my cs experience went! They have promised to reorder and "expedite" but it is the...
I ordered photocards and photos which I received. However they were off color and I had them made at another place where the same photo came out perfectly. I asked about their 100% customer satisfaction guaranteed and was told I could pay to have them returned for credit. Otherwise I could have them reprinted with a different message? *why when it was the photo that was wrong?*, or credit and have an order printed in the future. I did not want any future orders. I was totally unhappy with the phrase 100% guarantee... They only give you want they want to give you. I asked for a label to return the...
Shutterfly gave out my credit card number to a company called Reservation Rewards. they charged me $12 a month for 23 months until I realized it. I called them and they said I authorized it, which I would never do. Shutterfly is shady. DO NOT USE!
My credit card was charged for shipping of an additional book that wasn't authorized. It started off the during checkout, I accidentally chose state code FM instead of FL (for Florida obviously). I figured this out not even 12 hours later, went in my account an updated. I spoke with a rep and they advised that the book will be returned to them, they would correct and resend. they advised that we can place an order for a new book, only shipping would be charged I asked at this point (here are my exact words - Thank you for your response... "if I opt to pay the $8.99 ... will I have the...
I purchased Christmas pics from Shutterfly in December and unknowingly and without authorization my bank info was given to Shoppers discount and Rewards and they charged $25.00 to my bank account. At first I thought I had made the error and canceled the enrollment but I read an article in my local newspaper and found this was happening to alot of people and the Attorney Generals office was invovled. Please help me in getting my $25.00 back. I also sent a complaint to Shutterfly. Thank You Angela Swink
Shutterfly gave my CC information to "Reservation Rewards" who charged me $12 for 6 months, which I never authorized. When I called Shutterfly about it they immediately gave me all my money back, practically begging for me not to give them a hard time. They were clearly in the wrong and it shocks me that a corporation would abuse a consumers trust- ESPECIALLY after I bought $300 in christmas presents off of them. I'll now take my business elsewhere.
I ordered from Shutterfly.com one time in November of 2008. I noticed charges on my credit card that I didn't authorize and when I contacted the number next to the charge they told me that it was generated from Shutterfly. Shutterfly wasn't charging it. Shutterfly had given my cc information to another company for some sort of 'shopper rewards'. When I contacted my credit card company the customer service representative told me that they've seen this often with Shutterfly. I would strongly recommend that you avoid Shutterfly.com. They have nice products but horrible business practices.
I just placed an order for photos through Shutterfly's Web site. I indicated that I would be picking up the photos at my local Target store. Upon check out, Shutterfly is not only sending my photos to Target for pick-up, they are also sending a duplicate to my home. Not only are they sending me a duplicate I do not want. They are also charging me for them - including shipping charges. This is one of the worst online shopping/ordering experiences I've ever had... and I've been a professional Webmaster for 8+ years at a $3+ billion financial institution.
Recently Discussed Complaints
Consumer Tips & Tricks
Worst rating
Subjects of Wide Speculation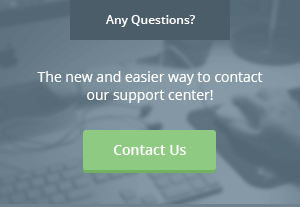 Latest News & Stories
Stay Away
Latest Questions
Latest Groups
Today's Mess-Up Photo