Rue La La Complaints & Reviews
Sort by: Date | Popularity
Folks, save yourself some hard-earned cash and plenty of aggravation. If the size is not as represented on their site, (has happened to me twice) you are stuck with the items, many of which are deemed "non-returnable" for the convenience of Rue La La. Prices are nowhere near as "discount" as they would like you to think. I saw an item for $99 on Rue La La and found the identical item at a discounter in my neighborhood for $69 on the SAME DAY! Just lost $$ today because item I ordered did not conform to size represented on the site, was much bigger, and they refuse to accept a return, even for...
I recently placed an order with Rue La La (ruelala.com), the online designer discounter, and I am NOT pleased with this first experience. First, Rue La La uses the CHEAPEST possible UPS shipping (even though their shipping charges are NOT inexpensive) called Basic 1. This shipping choice only tries to deliver your package once, and if the delivery guy doesn't manage to get it to you (i.e. it's the middle of the work day and you are not available to physically receive the package), they will NOT redeliver it and you'll have to pick it up from the UPS warehouse (wherever that i...
Have been shopping on this site for about 5 months and I rarely get what I really want because once you get it your cart and check out immediately, you still end up losing it to someone else before you complete the checkout process. It is definitely a crazy way to shop and since Ruelala has it set up as a race to the finish, you end up buying stuff that you don't really want because you have no time to think about it. I have an issue with them right now because they shipped an order 1 day after I placed the order and never responded to my emails to cancel the orders. Because of the amount...
Ruelala.com has some of the best discounts on some of the best designers. Unfortunately, they've also discounted their shipping contracts so they have no flexibility in helping you. Their contract is set up so you only get one shot of receiving your package. It also seems that their website predicts shipment on the wrong days. So, I missed my package - and my one and only shot for getting it without taking a day off work to go to their service center. UPS (their shipper) told me I had to call my shipper to upgrade the shipping. So, I call RueLaLa.com and the woman on the phone categorically...
Recently Discussed Complaints
Worst rating
Subjects of Wide Speculation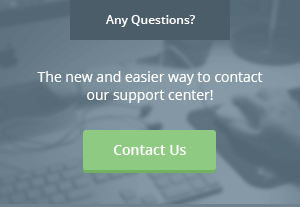 Latest News & Stories
Stay Away
Latest Questions
Latest Groups
Today's Mess-Up Photo