Paschall Truck Lines Complaints & Reviews
Sort by: Date | Popularity
I started 12/02/2014.I went out with a driver by the mame Clyde Johnson 16415 everything was okay until he kept yelling at me keep in mine I am new to trucking industry so I got tired and express how I felt about getting yelled at by a white person bout time my miles was up I am think cause I am a female he thought I was going to give him play keep in mine he has no teeth he a truck driver thats very nasty barely washed his ass you think I would give you time of the day hell no I am assuming he got his pride hurt so he went to to tell his dispatch a lie so they let me go so since then I been...
this is the by far worst place anyone could ever work. this place has no communication skills at all and god forbid you get the director Larry. This guy is a total jack ass. He thinks he is God and what he says goes. He will try to make you run illegal just to get a load somewhere that cant be delivered anyway. He will even threaten your job, over the phone of course, if your dont play by his rules. He seems to forget that the drivers arent regulated by him. They are regulated by the Federal Government. I hope anyone even thinking about going to work for this two but, redneck, inbred company...
Let me start by saying that promises made aren't always what you get. When I went through orientation with PTL they promised alot of things.First and foremost that we as drivers were first priority. When you hit the road for them, suddenly you become a kicking post for them. I worked for PTL for about seven months. In that time, I was denied numerous funds and payment, that I had coming to me. From my first paycheck, to my last paycheck something was missing on virtually every single one. Short hauls that came across the qual com. I never got them. Miles that I drove, I never got them...
i worked for PTL from 6/1/07 to 9/30/07 and the people who dont have a complaint about this company are very lucky in my book. the people that run PTL are the rudest non caring people you will ever meet at a trucking company, exspecially the dispatchers! my dispatcher's name was jessica i believe. she was absolutley out of line how she would talk to the drivers. she didnt just talk to me like this but other drivers as well that i came across said the same thing about her. when i finally had enough of her mouth and decided to stand up for myself i get sent to see one of the head honcho...
Recently Discussed Complaints
Consumer Tips & Tricks
Worst rating
Subjects of Wide Speculation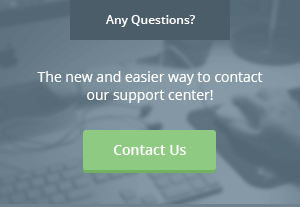 Latest News & Stories
Stay Away
Latest Questions
Latest Groups
Today's Mess-Up Photo