Neibauer Dental Complaints & Reviews
Sort by: Date | Popularity
I have been going here for some years now. I have had good dental care, I think. Although I have had several teeth pulled that they said could not be saved.??? Wondering now if I should have had a second opinion. My last visit they took x-rays of my entire mouth, because it had been over 5 years since I had a full-mouth x-ray. The dentist came in and glanced toward them, then asked me if I was having any problems. That was it! No examination of the x-rays and no exam of my teeth. Guess will wait until they're bad enough to be pulled out. At least the dentist walked into the exam room this time. One other time I didn't even get that. Think I'll find a new dentist!
My husband and I have decided to find another dentist for several reasons. 1 the staff if the culpeper office have been rude - once because of a billing mistake they made and again just this morning when we asked for our records to go to a new dentist. 2 We hate the switching of doctors. Not that any have been poor, but it helps in the medical professions to have a real relationship with your doctor. That is not possible with the franchise mentality. 3 Neibauer is more expensive for the same services.
DO NOT USE THIS DENTIST. They need to be put out of business. Just about every filling I had done by them has fallen out...they were like paper when they fell out. Also had a bridge done by them that lasted less than 2 years. When I went to get reimbursed for faulty dental work they said they would give me a check, but only after I sign this long letter filled with all sorts of lingo like they could come back and sue me. Told them I would not sign it, but needed my money so I could get their mistakes fixed..still no money from them and this has been going on 6 months. Please put in a complaint...
This company is a total scam. They told me I needed work done when in fact another dentist said that my teeth confirmed that my teeth were fine. I also had a crown completed with them and 2 months later the crown fell out. They told me that the tooth was fraxtured and that it had to be pulled. The actual dental who completed the crown was no longer employed with Neibauer therfore another dentist had to help me. She said that I would have to pay for the new repairs on that tooth which could cost anywhere from 4 to 5 thousand dollars. I didnot agree because the prior dentist put a crown on a...
I visited this dental office three times, and I was scheduled to have another visit there in March. However, they called me to change my schedule. For all my visits, I couldn't make my scheduled visit because they called me and asked me to change my schedule. I tried to understand them, but they said they don't have any slot for me. All of my visits happened to be month later than my scheduled visit. I don't know if this is their regular practice, but it seems to me that way. I strongly don't recommend this dental office!!!
too much pressure to sell dental to me and when i went for second opinion they lied about what i needed . very mad . chain dentisry. they have convenient office hours and thats what lured me . do not go there they are out for you pockets . if you go you'll see what i mean
After 8 visits the dentures do not fit. I have extreme pain. This place took at least 7 impressions and finally told me that dentures are extremely hard to make. I know several people that have gone elsewhere and had no problem. So, after paying $2000 for one plate I will have to go elsewhere and have others made. I do not have the money for this and am extremely angry. As a professional, I can not even be seen like this. I have lost 3 weeks from work so far. These dentists do not know what they are doing. Please stay away from them!
Recently Discussed Complaints
Consumer Tips & Tricks
Worst rating
Subjects of Wide Speculation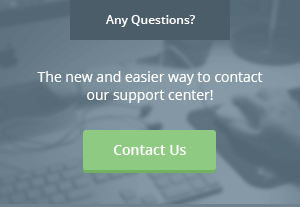 Latest News & Stories
Stay Away
Latest Questions
Latest Groups
Today's Mess-Up Photo