Mary Kay Complaints & Reviews
Sort by: Date | Popularity
I live in Japan and there is a Mary Kay cosmetics booth in one of our local department stores. I searched online and found Michelle Zimmerman's website that contained a virtual makeover using their products. I registered using the bare minimum of my personal information to try out some colors and products. One month later I received the following email from Ms Zimmerman: "My name is Michelle and about a month ago you registered on my Mary Kay website with all opted out features of no contact. Well that's unfortunate for you, because I am dedicated to my customers and am there for...
I purchased over $120.00 worth of Mary Kay products at a Mary Kay Party. To all of our surprise I had a severe allergic reaction|. I was talked into trying different products instead of getting a refund|. I didn't have any luck with the other products either?. Now I am said to get around $60!.00 as a refund|. Imagine being excited about a new "age fighting" product and waking up looking like you've been stung all over your face by a nest bees!. That wasn't the reaction I expected, . Mary Kay did not make my day!
My mother and I hosted a small facial party for a Mary Kay Rep, who happens to be a close friend of mine...we ordered a decent amount of products, and the REP split the payments up for us to pay over the next few weeks. The rep gave us some of the products we ordered that she had on her, she then stated that we would not be able to recieve the rest of our products(of which she had to order) until we made our final payment. Although a few of our payments were late, nevertheless, we made the final payment and still have not recieved the rest of the products we ordered. My mother has left...
I purchased a lipstick from a mary kay consultant and it came all ripped up and she would not accept my return. I was stupid and purchased again and the product was missing some of the contents out of the bottle. i would like a return and she stated no. I am very unhappy and would like to know what is the corporate info, to voice my complaint of these consultants. TheMary Kay lady yelled at me, and then wanted to come over my house to pick up her business cards that she gave to me. How Rude. Please help.
Gosh it is horrible that you have had a bad experience. It is so hard to get repeat customers and for any Mary Kay rep to be dishonest or rude is horrible. I would like to extend an offer to you or anyone else who reads this that wants a good honest Mary Kay Rep to purchase ... Every order over $50.00 you get 20%off plus for every $50.00 you spend you get 1 additional item 1/2 off along with a FREE GIFT and FREE SHIPPING!!! EVERY ORDER EVERY TIME!!! Then if you refer someone to me and they place an order or $50.00 you get 1 FREE item of your choice valued up to 25.00 FREE!!! Gosh what a...
I have purchased MK products from other reps before so I know I can exchange or get a refund. I placed an order with a new rep this week and my order came in today. I was getting ready to give her my credit card but she said that she didn't take them, only cash or check. Then I told her that I would let her know on Monday if I needed to return anything (many products irritate my skin). She said that she only does returns or exchanges, no refunds. At this point I refused to pay for the order - this was going to be too much of a hassle and I wasn't going to purchase the items then turn...
Recently Discussed Complaints
Consumer Tips & Tricks
Worst rating
Subjects of Wide Speculation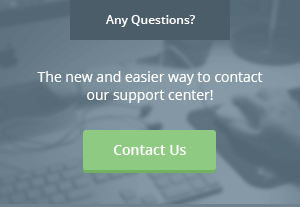 Latest News & Stories
Latest Questions
Latest Groups
Today's Mess-Up Photo