Logitech Complaints & Reviews
Sort by: Date | Popularity
I ordered software for their security cameras. The software didn't work and their support people were very hard to understand. I called 4 times and was unable to get them to cancel my order and refund my money. They don't have a phone number to call for billing and or e mail to contact them. I wouldn't ever do business with them again.
I ordered wireless keyboard K350 and wireless trackball. The package arrived but had been damaged and the tape that ran the length of the box had split open and 3 pieces of tape had been put across the top. The keyboard was there but the trackball wasn't. Logitech won't do anything about it without pictures of what i received. I don't have a camera, so that isn't possible. They refuse to do anything about it. They have no customer service department, it seems. I talked to 4 different men and they all just kept saying they had to have a picture. The 4th guy refused to put me...
I bought Logitech Revue years back. I had a problem and did try reaching for support. . the agent i reached said that they discontinued the product and dont help via phone, but will entertain questions/problems via email. he also said that someone will respond to the question. their website also claimed so. I have send my query a week back, but no response.
Customer (Eng Lim) 01/26/2010 10:58 AM Shame on Logitech again!!! I called today at 10:30AM West Coast US Time and talked to Rae from your Philippines office about my refund cheque again, which I have not received. She said she's going to escalate this matter to her boss. I told her that this is not the first time it has been escalated. No one at Logitech seems to do what they say they were going to do whether escalated or not! No one at Logitech Customer Support accomplishes what they promise so I'll simply just keep calling everyday and record the conversation. Customer (Eng Lim...
For the upteenth time I have struggled to get my Logitech Harmony 890 to communicate with the wireless extender. At least this time it suddenly decided to work. The last time I had to call tech support, which costs $30. The website gives you inaccurate information and out-of-date pictures. The remote never displays the messages they say you will get when trying to pair these devices. The bulletin board is full of people with the same problem, and there are comments about the FAQs being inaccurate goinig back 3 years. There is no email help from Logitech.
i wrote a letter to dispute logitech decision to make my rebate invalid. The reason for making it invalid is: Missing original UPC. But what LOGITECH did not know is I xeroxed all the original documents, the original UPC, receipt and application for rebate that Office Depot gave to me when I bought the 2 LOGITECH Webcam. I wrote LOGITECH a letter of complaint regarding this. After 3 weeks that they received my letter of complaint, I again received a notice in my email and now it has a different reason for being INVALID. The reason this time is: We did not receive a rebate certificate with your...
Purchased Pro-Fi Elite. Package says "Everything iPod". Unfortunately it does not charge my iPod Touch, my iPhone, or my Nano. So listening to music the battery goes dead. I spent well over 30 minutes waiting for customer service when I finally was connected to tech support. After 40 minutes more he agreed to send me another unit. That replacement never arrived. Each call I placed thereafter I get (mysteriously) disconnected. Today, product defects are inevitable. Logitech warranty/Customer Service non-existent. This behavior is inexcusable, frustrating and a waste of time. Stay away from this company and it's inferior products.
Recently Discussed Complaints
Consumer Tips & Tricks
Worst rating
Subjects of Wide Speculation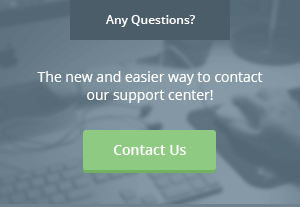 Latest News & Stories
Stay Away
Latest Questions
Latest Groups
Today's Mess-Up Photo