EyeBuyDirect.com Complaints & Reviews
Sort by: Date | Popularity
The glasses I recieved were very prettybut not made very durable. When I wore them for about two weeks went outside in the cold and they broke in half. I have had three pairs of glasses and they have seen harder times. One pair, had them made into sunglasses.Slill wearing them. I feel that they should have been better quality. I would like to continue doing business with Eyebuydirect, Please tell me what I should do?
I began my purchase on 03/03/11, eyebuydirect was offering buy 1 get 1 free. Upon checking out the total did not reflect anything free. I purchased 1 pair and sent a email to request the 2nd free pair. I was informed I would have to pay an upgrade fee, which I did pay. On 03/24/11, I requested status of my order via email after 2 days of trying to call with no one answer to the listed phone number on the website. I sent anothe email today 3/28/11 requesting a full refund and have yet to receive any kind of response. This company has fraudulent advertising, horrible customer service and will steal your money. DO NOT BUY FROM EYEBUYDIRECT.COM
I purchased eyeglasses from EyeBuyDirect in January, 2011. At the beginning of March, the glasses broke. The left arm just fell off. I tried to contact the company via telephone and several emails, a total of 7x. No one ever responded. If the phone doesn't ring busy, it just rings and rings. They haven't responded to my emails either. I was willing to work with them and accept a repair kit, but at this point, I would like to send the glasses back and get a refund! The other online companies are fantastic. Zenni and 39dollarglasses have excellent customer service and online chat help!
Where to begin... I purchased two pairs of glasses from this 'company' and yes I use this term loosely. First of all I did bond the shipment through their shipping page just to protect against any breakage. One pair arrived broken and the second pair prescription was no where near what was ordered. So I contacted them, they told me I was able to get a " one time replacement". I asked why I bothered bonding the shipment, but still have gotten no answer to that question. So I have been waiting... I emailed them again since I have not heard anything back, I was informed that my return...
I purchased a pair of glasses here last year and I was very pleased since the glasses only cost $80 compared to $340 for the same pair at WalMart Optical. A few months ago, I dropped those glasses on the carpet and the lens broke! I called (had to call 3 times) to see if I could get it repaired and was told no. So, I bought another pair online in early March. The new pair came in four weeks later in pieces. I had to call several times before getting to speak to someone who told me to email a picture (which I did) and return them. Luckily, I asked for proof of delivery! I emailed several time...
this was the most fustrating buying experience i have ever had!! first off, this covered a period of 2-3 weeks in august that i tried to purchase eye glasses on line. the eye buy computer system kept rejecting my credit card because i had a different billin/delivery address. i'd get the info entered, and would get kicked off the system. this happened five to six times. i tried calling them at many different times to get help and got "leave a message" . when i did leave a message, they got back to me only once that i can remember. there posted hours available were inaccurate cause they...
I purchased a pair of eyeglasses that were clearly marked appropriate for bifocals. Three days later I received an email saying they were not. I asked for a refund because I couldn't find a pair that I liked. I still do not have the refund and cannot get anyone to answer my emails anymore.
Recently Discussed Complaints
Consumer Tips & Tricks
Worst rating
Subjects of Wide Speculation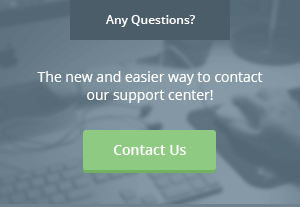 Latest News & Stories
Stay Away
Latest Questions
Latest Groups
Today's Mess-Up Photo