Dorrance Publishing

Dorrance Publishing Company, Inc.

Dorrance Publishing Co., Inc.
701 Smithfield Street
Pittsburgh
Pennsylvania
United States - 15222

Customer Care

Dorrance Publishing has been pioneering publishing services for almost 100 years. The company will work with you to customize a publishing package – including production, promotion and distribution.
Dorrance Publishing Complaints & Reviews
When I submitted my book for them to publish I was told it would be out on February 17th in my contract. Now they are saying that the process will still be going all through summer. On top of that I was told I missed a payment in which I did not. I had to send a screen shot of my bank...
Dorrance Book Publishing charged me $899 for the publishing package they advertise. In addition they charged me $1320 for editing which was remarkably poor, and another $120 for "gallery editing", that was so unsatisfactory after more than six months of working with them I went to another company.
When i was a child, I was the outcast of the school, nobody would talk to me and they always ignored me. These terrible memories inspired me to write about it. When I saw that Dorrance will review and publish your book for free, i turned to them. I went through the long process of writing...
Dorrence found me by a manuscript that I sent in to be copyrighted. After they viewed my manuscript I was contacted by mail. They stated that they would like to publish my book. I was very excited immediately I sign on the dotted line. And sent in 500.00 dollars to get my book started. They put...
For novice authors who may not be aware of services that research publishing companies and watchdog authentic publishers, the receipt of a personal, signed letter from a publisher is exciting, but one doesn't know until the third paragraph they are not a commercial publisher and...
Recently Discussed Complaints
Consumer Tips & Tricks
Worst rating
Subjects of Wide Speculation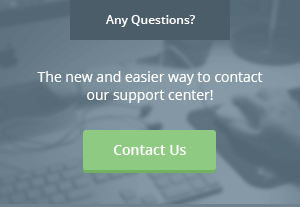 Latest News & Stories
Stay Away
Latest Questions
Latest Groups
Today's Mess-Up Photo