The most trusted and popular consumer complaints website
Zulily.com Complaints & Reviews - shipping scam

Zulily.com Contacts & Informations

Zulily.com

shipping scam

Complaint Rating:

This company has the worst shipping policies that i have ever seen. My purchase (If they actually follow through with shipment) is supposed to ship 3 weeks after purchase. In this day and age this is just ridiculous. Wish i had done my homework beforehand and knew of how many wait for weeks and never even receive their items. This is a total scam because this company takes money for a purchase immediately - - - am i providing them with a loan or something? Really. If a customer pays for an item, they should not have to wait a month to "possibly" receive it.

Comments
United States
Clothing, Shoes & Acc





Comments

Sort by: Date | Rating

14th of Dec, 2013 by TexasBelle
0 Votes

Bought two pairs of boots on 11/27. Order confirmed and my money went into their account immediately. Promised shipping was for four to fourteen days. It is now December 14, seventeen days no matter how you look at it, and not one word from them as to whether the items have shipped. Wrote a complaint letter, got no response. I am now afraid that my money is gone and there will be nothing to show for it. They would have to give me more than $15.00 to get me to recommend their site to anyone I know. I plan to warn people in my circle of friends. I will avoid this store in the future. I sell things online and I know how long shipping an item should take. They haven't come close. Am beginning to wonder if the whole thing is a scam. In addition(will reserve definite opinion when, (if ever) merchandise is received) but I have some doubts about there ability to sell $59.00 boots for $16.99 and still make any money.

27th of Jan, 2014 by TexasBelle
0 Votes

After much wrangling and having to get rude (I really hate that !), Zulilly offered me a $15.00 credit. I didn't bite and wrote them a long email outlining the problems I had with them. After getting very angry, and telling them so, as well as informing them that I intended to post at this site concerning my experiences, they offered me(this time one of the big boys handled my email) a further $20.00 credit. Not expecting much, I ordered a pair of boots. I must give credit where it is due and say that this transaction was just right on. They shipped two days prior to their estimated ship date, the merchandise is great, exactly as pictured, and very satisfying. I still would not recommend them to my friends and have informed them of that in a letter congratulating them for this transaction. I hesitate to order from them again, but will do so if only to see if they maintain the service I just received. I do not relish dealing with a company which forces me to become angry and rude in order to get what any customers has a right to expect, but I believe in giving credit where credit has been earned and they have earned it. I also have to weigh the sheer numbers of transactions this company must make in a day against the few complaints here. I recognize that there must be many who just do not make their problems known to the public, but I am willing to give this company another chance. I wish there was more followup on this.



Recently Discussed Complaints
Consumer Tips & Tricks
Worst rating
Subjects of Wide Speculation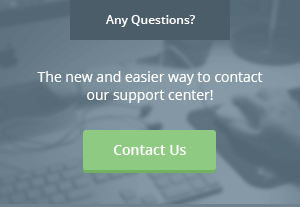 Latest News & Stories
Stay Away
Latest Questions
Latest Groups
Today's Mess-Up Photo